'40s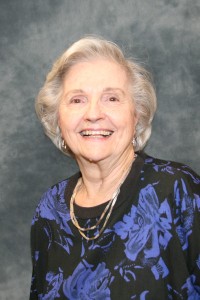 Charlotte L. Shaffer (A/S '48), Toledo, who founded the Area Office on Aging and who as executive of the Toledo Council of Social Agencies helped extend the organization's services, was inducted in May into the Ohio Senior Citizens Hall of Fame. Maintaining her advocacy for seniors, she serves on the board of the Area Office on Aging of Northwest Ohio.
'50s
Howard C. Ansel PharmD (Pharm '55), former faculty at UT and the University of Georgia — where he served as dean of the School of Pharmacy for 14 years — was given an honorary doctor of science degree by the UT College of Pharmacy and Pharmaceutical Sciences at Spring Commencement.
'60s
George Palovich (Ed '60), Sun City, Ariz., museum curator and ceramics artist, had one of his pieces chosen for a new exhibition, "Perspective Influences Perception," at the Phoenix Sky Harbor International Airport Museum, which owns some of his works.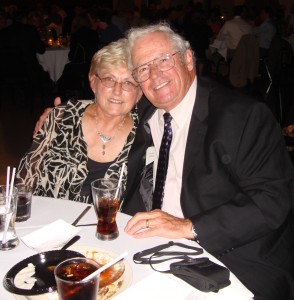 James R. Hutchinson (Ed '62), Brooklyn, Mich., and his wife, Carol, celebrated their 50th wedding anniversary in June. They have three children — Gary, Eric and Holly — and seven grandchildren.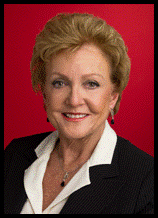 Diana "Dee" Talmage (MEd '65) was reelected chair of Owens Community College's board of trustees, to which she has held an appointment since 2003. She was also reelected to TARTA's board to represent the village of Ottawa Hills. In June, she received the Belle Chenault Award for Political Participation, presented every other year by the board of directors of the American Medical Association Political Action Committee to recognize physician spouses for their volunteer activities in state or federal political campaigns.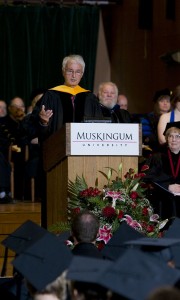 Demetrios Lignos (MEng '66), whose 40-year career in engineering design, technology and product development won an international reputation, delivered the graduate commencement address at Muskingum University in May. The New Concord, Ohio, university awarded him an honorary doctor of science degree in recognition of lifetime achievement.
James Jensen (Law '69), judge in the Lucas County Common Pleas Court, was elected to a three-year term on the Board of Governors for the Ohio State Bar Association, beginning in June.
Joel Levitan (Pharm '69), director of pharmacy at The Toledo Clinic, retired in the spring after more than 22 years of service.
'70s
Mel H. Miller (Eng '70), Port Clinton, Ohio, owner and project manager for construction company Janotta & Herner Inc., was elected to the board of directors of First Bancshares Inc., and its subsidiaries, First National Bank and First Bellevue Properties.
Michael L. Piccarreta (Ed '71, Law '74), who practices law in Tucson, Ariz., received the 2011 State Bar of Arizona Tom Karas Criminal Justice Award, recognizing career achievement in the principles of criminal justice.
Thomas G. Pletz (Law '71), partner in the Toledo office of law firm Shumaker, Loop & Kendrick LLP, was honored with the UT Law Alumni Affiliate's Distinguished Toledo Lawyer Award in April.
Michael L. Burkett (Law '74), judge in the Fremont Municipal Court since 1991, retired from the bench in December. The longtime attorney also served as the city's prosecutor in 1981.
Jeffrey J. Calabrese (Bus '74) was appointed vice president, commercial loan relationship manager with First Federal of Lakewood (Ohio).
Thomas Wochok (Law '74) accepted a Fellowship with the Litigation Council of America, a trial lawyer honorary society. He also joined the law firm of Sands Anderson as counsel, working from their McLean, Va., office.
Michael A. Hirt (Bus '75), Indianapolis, was promoted to regional director of business development at Land O' Lakes, Inc.
Carol Seubert Marx (A/S '76), who has a law practice in Lancaster, Ohio, was named president of the Ohio State Bar Association, on whose various boards she has served for years. Active in her community, she's now vice chair of the Fairfield Medical Center board of trustees.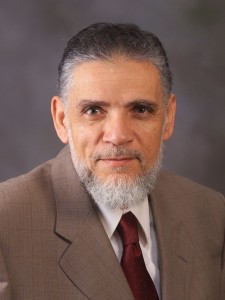 Sedki M. Riad PhD (PhD '76), professor of electrical and computer engineering at Virginia Tech and director of the university's Middle East and North Africa graduate program, received VT's 2011 Alumni Award for Excellence in International Education, an annual recognition of faculty or staff based on contributions to internationalization and impact on students, campus and community.
Craig Roth (Law '76), judge of the Williams County (Ohio) Court of Common Pleas since 2006, retired from a career that also included more than two decades as county prosecuting attorney, assistant prosecutor and working in private practice.
John Husband (Law '77), chair of Denver-based Holland and Hart LLP, which is the largest law firm in the Mountain West, was named to the Top 50 Lawyers in Colorado list by Colorado Super Lawyers.
John R. Grolle (A/S '78) is an associate professor of geography at Saginaw Valley State University, Michigan.
Marc Kantrowitz (Law '78), associate justice of the Massachusetts Appeals Court, co-authored a guidebook, Walking Tours of Civil War Boston, for the Freedom Trial Foundation, outlining four self-tours through the city's Abolitionist past.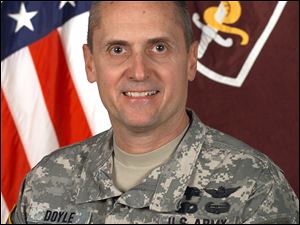 Col. Dennis D. Doyle (A/S '79), a U.S. Army Medical Services officer with more than 30 years in the military, was promoted to brigadier general. In May, he left the 30th Medical Command headquarters in Heidelberg, Germany, where he was commander, to lead the William Beaumont Army Medical Center in El Paso, Texas. Previous deployments included Iraq and Afghanistan.
Mike Rankin (Law '79) returned to the Ohio Bureau of Motor Vehicles in Columbus as registrar, a position he'd held under former Ohio Governor Ted Strickland. Prior to returning to the BMV, Mike served as assistant secretary of state.
'80s
Howard G. Anderson (Law '80), Orlando, Fla., is senior director and labor relations counsel for Southwest Airlines.
Tonya Thieman (Law '80), municipal prosecutor for Sidney and Shelby counties in Ohio, was elected to a three-year term as trustee for Wilson Memorial Hospital, Sidney.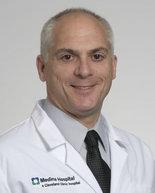 Thomas Tulisiak MD (MED '80), vice president of operations at Medina Hospital, part of Cleveland Clinic Regional Hospitals, will become Medina's president Sept. 1. He's been with the hospital for 28 years.
Lourdes (Martinez) Ward (A/S '80, MEd '82), West Chester, Ohio, was named the Dorothy & Art Roth Citizen of the Year by the West Chester • Liberty Chamber Alliance, honoring extraordinary community service. She is executive director/CEO of local food pantry Reach Out Lakota. She and Doug, her husband of 29 years, have two children.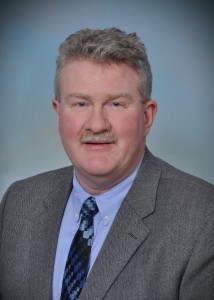 Charlie Sheets (Eng '81, MBA '85), Maumee, was promoted to director of the industrial systems division of process design engineering firm Matrix Technologies Inc., where he's worked since 1984.
Connie Zemmelman (Law '81), Lucas County Juvenile Court judge, gave a presentation, "Courts and Management of Trafficked Minors," at a symposium held at the ASTAR (Advanced Science and Technical Adjudication Center) conference in Chapel Hill, N.C.
Lori Mitchell Dixon PhD (Bus '82, MBA '84), principal of Great Lakes Marketing, oversaw the Toledo firm's relocation to a larger, high-tech facility. Visit their website: http://www.glm.com.
Stacie T. (Smith) Potter (A/S '82) joined Columbus-based investment advisory firm Hamilton Capital Management Inc. as a client relations representative.
Gretchen Carroll EdD (MBA '83, Law '05), Sylvania, dean of the Owens Community College School of Business, earned a doctoral degree in leadership and policy studies from BGSU.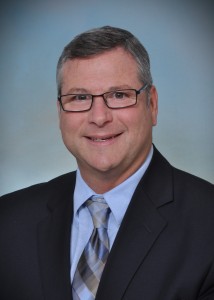 Stephen Goldberg (Eng '83), Sylvania, moved into a new position as director of information technologies for Maumee-based process engineering company Matrix Technologies Inc., where he formerly directed the industrial systems division.
Paul J. Wannemacher (A/S '83, Bus '83) formed an independent firm, Riverbank Wealth Advisors, with two partners. The company is headquartered in Monroe, Mich. Call 734.457.9123.
David L. Fitkin MD (MED '84, Res '89), urologist with Marion General Hospital (MGH), was chosen as MGH Physician of the Year for 2011.
Bernhardt Zeiher MD (A/S '85) joined Astellas Pharma Global Development, Deerfield, Ill., as vice president, therapeutic area leader of inflammation, immunology and infectious diseases.
Bert Chapman (MA '86), professor of library science at Purdue University, had his latest book, Geopolitics: A Guide to the Issues, published by Praeger.
Scott Knapp (Ed '88), who has a private counseling practice in Perrysburg, was awarded National Certified Counselor certification by the National Board of Certified Counselors.
'90s
Leslie Diels Carr (Bus '90, Law '93) received the Monroe County Pro Bono Award from Legal Services of Southeastern Michigan and the Monroe County Bar Association.
Roger Well (MS '90) was promoted to executive vice president and CEO with environmental business management company ENFOS Inc., headquartered in San Mateo, Calif. A certified professional geologist, he's been with the firm since 2001.
John A. Brown (Bus '91), Piqua, Ohio, is the new president and CEO of Richland Bank, part of the Park National community banking organization, in which he has more than 20 years of experience.
Joe Garber (Law '91) was named chief legal counsel to the Ohio Department of Insurance, also directing the Office of Legal Services and serving as liaison with other state agencies and the attorney general's office. He lives in Columbus with his wife Kathleen and their three boys.
Nancy Jenkins (MA '91), Clayton, Mich., was elected State Representative for Michigan's 57th district in November.
Crystal Dixon (MEd '92) was hired as director of a joint human resources department for the city of Jackson, Mich., and surrounding Jackson County.
Rick Rios (Bus '92, MEd '00) was hired as head football coach for Warren G. Harding High School in Warren, Ohio. He'd formerly coached at Toledo's Rogers High School.
Jennifer M. Grieco (A/S '93, Law '97), who practices law with Neuman Anderson PC in Southfield, Mich., is finishing her term in July as president of the Oakland County Bar Association, the youngest woman to serve. She was also recognized by Crain's Business Detroit with a 40 Under 40 Award.
Steven J. Durham (UTCTC '94, HHS '05, MBA '06) was named to the newly created position of director, system performance improvement for Franciscan Services Corp., the health and human services ministry sponsored by the Sisters of St. Francis of Sylvania.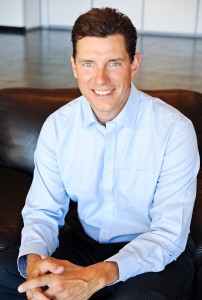 Casey Reason PhD (Ed Spec '94), leadership studies professor and chair for educational administration at Grand Canyon University in Phoenix, appeared at UT in April as a Distinguished Alumnus Colloquium Speaker, leading a lecture and training session, "Leading a Learning Organization," that analyzed new findings on emotional intelligence, psychology and leadership.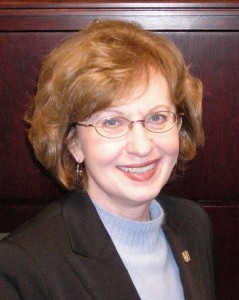 Cynthia S. Roepke (A/S '94), was promoted to vice president with Fifth Third Bank in Toledo. A certified financial planner, she also achieved the designation of chartered advisor in philanthropy, a program administered by the American College in Bryn Mawr, Pa.
Matt Forney (A/S '96) became chief statehouse lobbyist for the Ohio Chamber of Commerce. Previously he was a vice president with Public Policy Strategies, a Columbus-based lobbying firm.
Michael R. Hadley (Law '96), who maintains a criminal defense practice in Oil City, Pa., was appointed special assistant to the Venango County Board of Elections for 2011.
Matthew Ehrhardt (Ed '98), Norwalk, joined EHOVE Career Center as assistant director. Previously he was a classroom teacher and later a middle-school assistant principal.
Jerry Bergman PhD (MS '99, MPH '01, HS '04), Ney, Ohio, former adjunct faculty at UTMC and current professor at Northwest State Community College, released his 31st book, The Dark Side of Charles Darwin: A Critical Analysis of an Icon of Science.
Maj. Michael Stribrny (Eng '99) took command of the U.S. Army 773rd Civil Support Team in Europe during a May ceremony at Daenner Kaserne in Kaiserslautern, Germany. He served with the unit since 2009 as deputy commander.
'00s
Jennifer G. CaJacob (Law '00) opened a Columbus firm, CaJacob Law Group, specializing in representation for consumer bankruptcy.
Sarah L. Jackson (A/S '00) took her JD degree from the University of Akron School of Law in June.
Aaron Wittenberg MD (MED '00), Scottsdale, Ariz., who practices interventional radiology, was named the Rising Young Doctor of the Year by the John C. Lincoln Hospitals of Phoenix.
Christine M. Smallman (Univ Coll '02, MLS '05), director of professional education programs at the UT College of Engineering, was elected to the executive board of the North Central American Society of Engineering Educators for a two-year term as unit director, research.
Alonzo L. Grant MD (MED '03), UPMC Bedford OB-GYN Associates, Pittsburgh, joined Fulton County (Pa.) Medical Center Specialty Services in McConnellsburg, holding weekly office hours.
Alex Hoce (AHHS '03), a firefighter/paramedic with the Plain Township (Ohio) Fire Department, was named auxiliary communications chair of the Pro Football Hall of Fame Enshrinement Festival Department of the Canton Regional Chamber of Commerce.
David M. Beller (Law '04) was named a partner with Denver law firm RK Recht Kornfeld PC.
Adam A. Bleggi (Bus '04) earned his degree from the University of Akron School of Law in June.
Matthew B. Bryant (A/S '04, Law '09) moved to Columbus to become an associate in the firm of Barr, Jones & Associates LLP.
Emily Weaver Newman (Law '04) joined the Louisville, Ky., office of Reminger Co. LPA, relocating her legal practice from the company's Toledo office.
Kimberly L. Neumeyer (A/S '05) graduated in June with her juris doctorate from the University of Akron School of Law.
Adam D. Puntel (Ed '05) was ordained a Roman Catholic priest for the Archdiocese of Cincinnati in May.
Shelly Smallman-Nielsen (Eng '05) received the 2011 Young Alumni Award from St. Ursula High School, Toledo. She's a corporate engineer with medical device research company NAMSA.
Robert D. Smith (Law '06) switched careers from attorney to officer with the Dearborn (Mich.) Police Department.
Tim Jerew (Eng '07) joined tooling manufacturer Roll-Kraft as tooling designer for tube and pipe, working at the company's headquarters in Mentor, Ohio.
Thomas Persinger (A/S '07, HHS '07, Law '10) accepted a job as a hazardous materials investigation specialist with the Public Utilities Commission of Ohio.
Nicole Camp (Bus '08), a transportation analyst for Lincoln Electric, won her second straight Rite Aid Cleveland Marathon with an Olympic-qualifying time of 2:43.47, allowing her to compete in January's Olympics trials in Houston.
Jennifer Steck (A/S '08) joined WUPW, Toledo's Fox affiliate, as a general assignment reporter, coming from KCAU in Sioux City, Iowa.
Lameshia N. Eldridge (A/S '09), U.S. Navy Seaman, completed eight weeks of basic training at Recruit Training Command in Great Lakes, Ill.
Jordan J. Grant (Law '09) was hired as an assistant prosecutor for Allen County, Ohio.
'10s
Joe Bates (Univ Coll '10) joined the Southern Michigan Timberwolves, playing defensive back.
Dan Benoit (Law '10) became an assistant prosecutor with the Richland County (Ohio) Prosecutor's Office, splitting his time between juvenile court and appellate work.
Andrew Makadsi (A/S '10) co-directed a collaborative video, Cellular Disposition, that had its debut in the Italian online magazine Love Sex Death. The piece, created with The Youth Movement Collective, uses dance, fashion and an original musical score to explore the physical and psychological effects of cancer. View it at http://www.lovesexdancemagazine.com/blog/?p=1510.
Jessica R. Vartanian (Law '10) started a clerkship with Justice Brian K. Zahra of the Michigan Supreme Court.
Marriages & unions
Jim Sima (Eng '99) & Jennifer Bowen. He's a civil engineer with URS Corp. in Cleveland.
Alissa Hammond (A/S '07) & Shaun Fitzgibbons (Bus '08). She's an external relations manager with Procter & Gamble; he's a sales rep for Team Fitz Graphics. Cincinnati.
Sara Hendricks Cremer RN (NRS '09) & Thomas Cremer PhD (HHS '07, Pharm '07). Rockville, Md., where she's a charge nurse at Genesis Layhill Center and he's in the National Biosafety and Biocontainment Training Program at the National Institutes of Health.
Births
Sarah (Hedman) O'Leary (Law '03) and her husband Mike, Columbus, welcomed their daughter Molly Elizabeth in August.
Extended Class Notes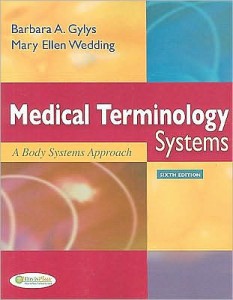 The Text and Academic Authors Association awarded the 6th edition of Medical Terminology Systems: A Body Systems Approach — authored by two faculty in the College of Health Science and Human Service: Barbara A. Gylys (MEd '71), UT professor emerita, and Mary Ellen Wedding (MEd '79), professor — the 2011 William Holmes McGuffey Longevity Award in the college-level Life Sciences category. The award recognizes textbooks and learning materials whose excellence has been demonstrated over time. The award was named after the author of the influential primers, in print from 1836 to 1921, which helped bring widespread literacy to the United States.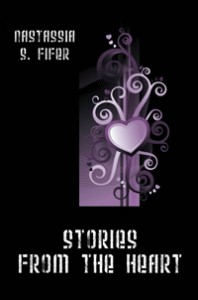 Nastassia S. Fifer (A/S '10), an administrative intern in the office of Ohio Attorney General Mike DeWine, has a new book, Stories from the Heart. "In 2008, I had written fourteen poems and songs, inspired by events in life," she says. "They were sitting on a shelf when I came up with the idea of creating a collection from them." It's available on Amazon.com and at outskirtspress.com/storiesfromtheheart.
David A. Miramontes MD (MED '96), whose deployments as an emergency medicine physician include Haiti, Guam and Ground Zero on 9/11, is sharing his expertise with a new group: paramedics in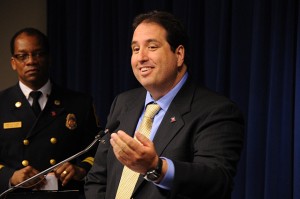 Washington, D.C. The former EMS director for St. Vincent Mercy Medical Center in Toledo and for Owens Community College public safety programs accepted the position of medical director for the District of Columbia Fire and EMS Department, an all-hazards agency of some 2,200 members in 33 neighborhood firehouses.
Lookin' bitchin' in the kitchen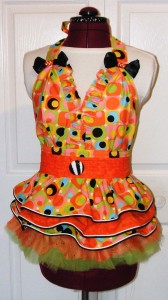 Flirty foodies, haute couture cooks and anyone who appreciates one-of-a-kind wearable art — this story is for you. First, mentally discard every dowdy-Dora association that occurs when the word "apron" is mentioned. Replace them with visions of beads and bows, feathers, lace, silk and satin, and with Kitchen Threadz, a business begun two years ago by UT alumna Annette Anderson and already on the radar of saucy kitchenistas from Australia to Paris to Santa Fe.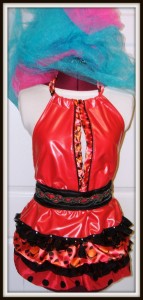 In fact, the day of this interview, Anderson was putting the finishing touches on a hand-crafted apron for one of the stars of Real Housewives of New York City. "I don't know if you'll see it on TV, but she wanted one and her husband bought it from me," says Anderson from her workshop in Jacksonville Beach, Fla.
It's easy to say that an entrepreneur like Anderson has come a long way since she was a UT education major (from 1973 to 1977), but in her case it's the literal truth. "I've been fortunate in that I've been able to reinvent myself several times," she says. Business-suited AT&T employee, marketing startup owner — she did both before reducing her possessions to what she could carry in a backpack, preparatory to hitchhiking around the world.
She spent two years living in a small hut on the rural Nicoya Peninsula of Costa Rica, without electricity and running water. "I was clearing my mind at that point after deciding that corporate America wasn't for me. I wanted to live a Zen sort of life," she says. "One of the things I learned out there was that my wants and my needs were confused, that I really needed very little. I met many poor people — really poor — who were happier than those who had a lot."
Such epiphanies led to another decision: give all her money away. "I knew I'd have a great story to tell," she laughs. "So I'm standing there on the beach, penniless, and thought, 'If I can make it out of this, I'm never going to worry about money again.' That's when I got the idea for a bakery."
With a converted 50-gallon metal drum for an oven, her mango tarts and papaya galettes were a crust-crackling success with both her Costa Rican neighbors and area tourists — "until it was time to leave," she says.
"And that's just one chapter," she adds.
Kitchen Threadz is the latest. Always a gifted seamstress — "That's from my mother; she's 86 years old and still makes wedding dresses" — Anderson says that the hand-crafted confections are designed for cooking and for entertaining.
Her more practical Thrifty Threadz line opens at about $90, with couture-flavored pieces starting at $150. Given their labor-intensive quality, she says, that's quite low: "Honestly, the prices reflect my Midwestern mentality."
She adds, "They are made with love, and I want every one of them to be perfect. I never make the same one twice. If I make the same thing over and over, they become flat."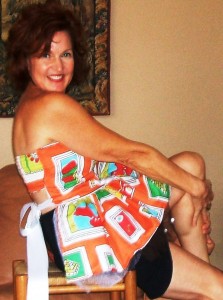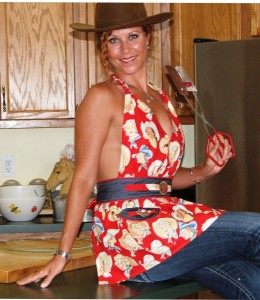 Can spangled aprons coexist with Zen? "I think so," says Anderson, who's been teaching yoga classes for some 20 years. "One of the best parts of this business is that the aprons make people happy. People come in, try on the aprons and giggle, laugh.
"These are not your mother's aprons!" Details at kitchenthreadz.com.
Obituaries
'30s
Arthur S. Beck Jr. (Ed '34), Toledo, March 19 at 99.
Barbara E. (Miller) Comstock, Addison, Mich., att. 1934-1936, March 24 at 95. Chi Omega member.
Richard R. "Bob" Henderson, Toledo, att. 1936-1940s, June 3 at 93.
Norman J. Rier, Perrysburg, att. 1936-1939, April 23 at 93. Theta Chi member, real estate instructor at UT.
*Martha M. (Marsh) Linker, Chatham, Ill., att. 1937-1941, Jan. 12 at 91.
*Albert G. Ballert PhD (Ed '38), Livonia, Mich., Oct. 5 at 95.
Betty F. (Heyn) Kahl (Ed '38, MA '71), Saginaw, Mich., Oct. 10 at 93.
Irma (Hellmann) Perlman (Bus '39), Northbrook, Ill., May 22 at 92.
Earlene (Baker) Varner (Ed '39), Coronado, Calif., May 11 at 93. Chi Omega member. She was a physical education instructor at UT from 1940 to 1943.
'40s
*Lucy J. (Speirs) White (A/S '42), Saint Augustine, Fla., May 6 at 90.
**Janet E. (Ruppel) Herwat, Toledo, att. 1944-1946, May 30 at 84. Alpha Omicron Pi member.
L. Louise (Crane) Nowak, Perrysburg, att. 1944-1946, March 29 at 85.
**Florence M. (Wandtke) Siemens (Ed '44), Toledo, April 5 at 88. Alpha Omicron Pi member.
Ruth Hawkins Bauerle (A/S '45), Delaware, Ohio, Feb. 1 at 86.
Alan C. MacRitchie, Toledo, att. 1946-1950, May 28 at 84.
**Phyllis (Lanz) Thornburgh (Ed '46), Sylvania, March 24 at 86. Delta Delta Delta member.
*Mildred J. (Gogel) Wynn (A/S '46), Hutchinson, Kan., March 5 at 86. Class president and Mortar Board member, she was a lifetime member of Pi Beta Phi.
Richard B. Knisely (Ed '48, MEd '56), Roanoke, Va., June 1 at 88.
Virginia W. Oram (A/S '48), Austin, Texas, April 17 at 84.
Betty A. Perrin (Bus '48), Toledo, April 13 at 85.
Douglas G. Rust, Beulah, Mich., att. 1948-1950, May 30 at 81.
'50s
**Richard B. Juergens MD (A/S '50), Fort Wayne, Ind., May 13 at 83. Phi Kappa Psi member.
*Janet M. (Marshall) Penske, Caliente, Nev., att. 1950s, May 29 at 83.
*John S. Phillips (A/S '50), North Port, Fla., May 5 at 86.
Lee Gusta (Douglas) Troy (A/S '50, MEd '75), Toledo, March 16 at 84. Charter member and past president of Delta Sigma Theta.
**Ralph B. Wenner (Bus '50), Ottawa Hills, April 27 at 82.
*Harold T. Hanley Jr. (A/S '51, Law '54), Toledo, March 11 at 84. Sigma Alpha Epsilon member.
**Alvin F. Lewis (Ed '51), Sylvania, March 30 at 84. Lettered in UT Football in 1946. Rocket Club, Varsity T Club member.
Shirley A. (Holder) Montague (Ed '51), Toledo, May 25 at 81.
*Donna M. (Phelps) Storm (Ed '51), Louisville, Ky., April 19 at 81.
*Paul Swiz (Pharm '51), Broadview Heights, Ohio, June 6 at 81.
Patricia H. (Hanley) Weiss (Ed '51), Michigan City, Mich., Feb. 9 at 81. Alpha Omicron Pi member.
Marian R. (Ruegge) Johnson (Ed '52), Toledo, May 25 at 81.
*Robert E. Poole Sr. (Bus '52), Reno, Nev., May 17 at 84.
**Anne M. (Labuzinski) Szumigala (Ed '52), Toledo, May 10 at 81.
**Betty A. (Adams) Barron (Ed '53), Toledo, June 12 at 79. Chi Omega member, UT Homecoming Queen.
Ralph B. Carroll (Ed '54, MEd '59), Holland, April 21 at 81. Lettered in basketball 1950, 1951.
*Richard L. Millward (A/S '54, Law '56), Temperance, Mich., May 24 at 80.
*Richard J. Smietanski (Pharm '54), Maumee, April 14 at 82.
Carol (Huffer) (Byrne) Whitman (Ed '55), Ottawa Hills, June 3 at 77. Chi Omega member.
John A. McWilliam (Law '56), Toledo, April 27 at 81.
Eugene Steinhurst, Oregon, att. 1957-1963, April 27 at 88.
Roman T. Scherer (Ed '58, MEd '61), Toledo, May 28 at 89.
'60s
Myron W. "Chip" Chipley, Perrysburg Twp., att. 1960-1965, April 26 at 68.
Felix Sampayo (Eng '60), Toledo, April 26 at 73. Tau Beta Pi, Sigma Xi member.
Rhoda Hildebrandt (MEd '61), Toledo, March 14 at 92. Phi Kappa Phi member.
Raymond F. Zuelke (A/S '61), Dayton, May 31 at 79.
William J. Moore (A/S '62, Law '62), Selma, Ala., Jan. 16 at 78. Instructor at UT College of Law.
Charles W. Cole (Bus '63), Pemberville, Ohio, April 16 at 86.
Charles J. Baum (UTCTC '64), Ann Arbor, Mich., June 16 at 70.
Thomas A. Blanchard (MEng '64), Shelbyville, Ind., April 10 at 76.
**Thomas R. Hadley (Bus '66), Waterville, April 9 at 69. Pi Kappa Alpha member.
Esther M. McPherson (Ed '66), Toledo, April 9 at 95.
June (Harrod) (Day) Popper (Ed '66), Toledo, March 30 at 92. Kappa Delta Pi member.
James B. Wozniak (A/S '67), Toledo, May 22 at 68.
Victor G. Zarichny (Eng '67), Blacklick, Ohio, June 11 at 68.
**James A. Mauntler (Bus '68), Toledo, May 29 at 64. Phi Kappa Psi member.
John F. McKinney III (UTCTC '68), Rossford, April 29 at 65.
Gerald P. Napierala (Eng '68), San Diego, Calif., May 9 at 71.
Richard D. Osborn (Ed '68, Ed Spec '80), Alachua, Fla., Feb. 6 at 84.
Robert A. Lewandowski, Toledo, att. 1969-1972, May 20 at 81.
Stuart Powder (UTCTC '69), Sylvania, March 28 at 64. Alpha Epsilon Pi member.
'70s
Eugene Bumpus, Phoenix, att. 1970-1972, May 11 at 58.
Peter W.A. Cranker, Toledo, att. 1970-1974, June 8 at 59. Alpha Sigma Phi member.
Victor E. Domhoff (MBA '70), Brownsville, Texas, May 23 at 76.
Robert G. Luda (UTCTC '70), Oak Harbor, May 18 at 63.
Mary Ann (Willitzer) Giesige, New Bavaria, Ohio, att. 1971-1974, March 25 at 58.
Larry T. Lorenzen (Bus '71), Northwood, March 26 at 68.
Shirley K. (Knapp) Herlihy (MEd '72, Ed Spec '85), Sylvania, March 24 at 88.
Brent Kahler (Pharm '72), Toledo, March 31 at 63.
*Raymond Heard (MEd '73, Ed Spec '75), Toledo, March 9 at 84. Omega Psi Phi member, instrumental in development of Xi Tau chapter.
Georgianna (Carr) Russell (UTCTC '73), Toledo, June 4 at 74.
Glenn Crosby Sr. (UTCTC '74), Toledo, June 9 at 100.
William L. Duke (Ed '74), Toledo, May 10 at 83.
James W. VanDeilen (A/S '74, MEd '75, Law '78), Toledo, May 21 at 68.
Keith Winterhalter (Ed '74, Law '85), Toledo, April 7 at 58.
**James P. Greer (A/S '75, MEd '99), Orchard Park, N.Y., June 8 at 58. Lettered in football in 1975.
Stephen D. Williams (Bus '75), Sullivan, Ill., April 24 at 58.
Christopher W. Beroset (Bus '76), Atlanta, May 14 at 62.
Sharon (Sackett) Stebbins (MEd '76), Toledo, April 17 at 58.
David D. Case (UTCTC '77), Saint Joe, Ind., March 14 at 57.
David J. Ehret (Ed '78), New Albany., Ind., April 7 at 54.
Richard E.A. Hague-Rogers (UTCTC '78), Zephyrhills, Fla., May 28 at 72.
Lutherine R. (Harris) Poston (UTCTC '78), Toledo, June 4 at 54.
**Kenneth Bertok (Bus '79, MBA '83), San Juan Capistrano, Calif., March 12 at 53.
Barbara J. (Smith) Corggens (Univ Coll '79), Toledo, May 6 at 68.
Mariann R. Forman (A/S '79), Toledo, March 7 at 55.
Laurel C. King (Ed '79), Perrysburg, May 4 at 53.
'80s
Robert W. Kosmyna (Eng '80), Perrysburg, March 25 at 52.
John P. Donahue (Law '81), Perrysburg, April 3 at 64.
Lori J. (Loshbough) Hoodlebrink (Pharm '81), Toledo, April 15 at 52.
Estel V. Wright Jr. (UTCTC '81), Toledo, March 12 at 64.
Susan D. (Quaintance) Duvall (A/S '82), Temperance, Mich., May 12 at 64.
John A. MacFarlane (UTCTC '82), Maumee, May 4 at 56.
Elizabeth (Harney) Sullivan (Ed Spec '84), Sylvania, March 28 at 78.
Michael J. Twining (Eng '84, MEng '93), Holland, June 12 at 49.
Laura A. (Murry) Howard (UTCTC '86), Toledo, March 8 at 55.
Chris W. Lay (A/S '86), Bradenton, Fla., April 21 at 52.
Jameelah J. Salihin (UTCTC '86), Toledo, April 8 at 61.
Larry P. Cook (Univ Coll '87, MEd '88), Fort Lauderdale, Fla., June 8 at 59.
Laurie G. Hamdan (A/S '87), Toledo, April 4 at 62.
Kevin D. Niswander (Univ Coll '87), Bowling Green, May 12 at 47.
Thomas D. Hartwig (A/S '89), Lexington, S.C., April 28 at 55.
Barbara J. (Putman) Phillips (UTCTC '89), Sylvania, May 19 at 43.
'90s
Larry D. Armstrong Sr. (Univ Coll '91, MPA '93), Fremont, Ind., March 30 at 71.
Joseph W. Denko (Bus '91), Toledo, May 25 at 43.
Genelle Gatsos (MEd '92), Williamsport, Pa., July 30, 2010 at 44.
*Rachel L. Mitchell (Univ Coll '93), Toledo, April 22 at 44.
Harless E. Simpkins (UTCTC '93), Grove City, Ohio, March 8 at 62.
Cynthia M. Lewis (UTCTC '94), Fostoria, March 9 at 50.
Deborah Schroeder-Williams (A/S '94), Davie, Fla., March 10 at 41.
Jeffrey D. Geiger (Bus '96), Painesville, Ohio, April 11 at 38.
'00s
John F. LaFountaine (Univ Coll '00), Fremont, March 31 at 53.
Brian J. Ruiz (Univ CollA '00), Toledo, May 13 at 46.
Christin A. Waite MD (A/S '00, MED '03), Holland, April 16 at 33. She was serving an internal medicine residency at UTMC.
Emmanuella Joseph MD (Res '01), Decatur, Md., March 12 at 45.
Hazel Templeton (MLS '10), Toledo, April 3 at 61.
*Diana M. Wyse (NRSA '10), Lyons, Ohio, April 14 at 24.
Faculty, staff & friends
David Balzer PhD, Gwynedd, Pa., a 30-year faculty member instrumental in creating the UT chapter of AAUP, April 10 at 81. He joined UT in 1968 as associate professor of curriculum and teaching, and director of student field experience. In 1972 he became associate professor of elementary and early childhood education, and full professor in 1977. He held the presidency of UT's AAUP chapter when the organization won certification to be the faculty bargaining unit in labor negotiations, also serving as adviser to the Bilingual-Bicultural Teacher Education project and Toledo Excel, and as associate director of the Center for International Studies. He retired in 1998 as professor emeritus.
Homer Brickey Jr., longtime Blade editor and columnist, March 5 at 66. He was a part-time journalism instructor at UT in the 1970s and 1980s.
Eileen B. "Cookie" Burg, Toledo, April 18 at 59. She joined UT in 1997 as a secretary in Student Accounting, retiring as a records management officer in Adult Transfer Admission in 2010.
Vicki Carone, Toledo, a nurse who worked at MCO until her retirement, March 26 at 72.
Gertrude A. Dunham, Toledo, MCO nurse from 1981 until her 1990 retirement, May 24 at 85.
Gwendolyn H. (Allen) Edwards, Toledo, who worked at the MCO Hospital and its predecessor Maumee Valley Hospital 25 years, retiring in 1992 as an aide, April 24 at 83.
Megan Exley, Toledo, marketing coordinator in the UT Public Relations Office, 2004 to 2005, April 24 at 35.
Earl Freimer MD, Columbus, MCO faculty member at MCO from 1968 until his 1997 retirement, May 23 at 84. He was hired as a professor and founding chair of the Department of Microbiology (now Medical Microbiology and Immunology) , and was the founding chief of the Division of Infectious Diseases in the Department of Medicine. The Medical Microbiology and Immunology Department will name its annual award for a graduating medical student who shows exemplary performance in the infection and immunity block of the curriculum in Freimer's honor. In addition, a scholarship fund is being established in his name.
Joanne (Massey) Guttman, Columbus, technical typist in the Mathematics Department from 1991 until her 2001 retirement, March 29 at 76.
John H. Hageman MD, Toledo, who played an integral role in the practice, education and advancement of vascular surgery for more than 40 years, March 30 at 76. He joined the MCO faculty in 1984 as an associate professor in the Department of Surgery and was promoted to professor in 1994. While there, he served as chief of peripheral vascular surgery and medical director of the surgical intensive care unit. After retiring in 1998, Hageman took a volunteer faculty position as clinical professor in the Department of Surgery; he held the position until 2006.
John M. Howard MD, Toledo, professor emeritus of surgery, March 16 at 91. He joined the MCO faculty in 1974 as professor of surgery. During the Korean War, Howard directed the U.S. Army's Surgical Research Team, which pioneered the MASH unit; he received the Legion of Merit from President Eisenhower for his efforts. Working with national trauma organizations, he also spearheaded the early development of a coordinated program for emergency care of the acutely ill and injured in northwest Ohio. When he retired in 1990, Howard was named professor emeritus. Ten years later, he established a fund, the John M. Howard Endowed Professorship of Surgery. He was a member of the Heritage Oaks Society.
Mary Perryman-Johnson, Toledo, who worked at MCO as a patient care aide in the Rehabilitation Care Unit from 1969 until her 1999 retirement, April 12 at 76.
Eleanor E. Keller, Toledo, a cashier in the UT Bursar's Office for 14 years until her retirement in 1996, March 8 at 77.
Lorraine D. Kohlman, Blissfield, Mich., UT service clerk and typist from 1953 to 1960, April 17 at 87.
Carole L. Lindroth, Toledo, April 14 at 72. She worked in several UT financial offices, including Financial Aid, from 1981 until her 2002 retirement.
Tom McGlauchlin, Toledo, an internationally known artist and UT teacher whose studio glass works are part of permanent museum collections on several continents, April 4 at 76. In 1971, he came to Toledo to teach glass art as part of a joint program of the UT and the Toledo Museum of Art, remaining with the program until 1984. One of his commissioned sculptures — "A University Woman" — is in the Carlson Library lobby, and his four works at the Toledo Museum of Art are on display in the Glass Study Room of the Glass Pavilion.
**Howard A. Nollenberger EdD (MEd '76, EdD '81), Rossford, April 10 at 81. The Air Force veteran and longtime UTCTC faculty member joined UT in 1973 as an instructor. In 1977, he became assistant professor of public service technologies and associate professor in 1980. Granted tenure in 1978, he retired in 1992 as emeritus professor of criminal justice.
Michael R. Orosz, Palmetto, Fla., who worked at UT more than two decades, retiring in 1989 as an air quality technician, April 8 at 82.
Stuart K. Remley MD, Toledo, an endocrinologist who was an MCO volunteer faculty member, March 17 at 86. He was appointed a clinical associate in the Department of Medicine in 1970, and was a clinical instructor when his appointment ended in 1985.
Newton C. Rochte PhD, Sylvania, who played an integral role in establishing the University Community and Technical College during his more than 30 years at UT, March 5 at 90. He joined the University in 1952 as assistant director of evening sessions, and served as director of the UT Telestudy Program until 1954. In 1956, Rochte was named director of the Junior College. Under Rochte's leadership, the college expanded the number of technical, industrial and business courses offered, and the college was reorganized into the University Community and Technical College in 1962; Rochte was named dean in 1963, a position he held until 1974 when he became professor of education. In 1980, Rochte published a book, Recurrent Education: A Resource Guide. Named professor emeritus when he retired in 1984, he continued to teach as a superannuate until 1990.
Marilyn Ann Sherman, Temperance, Mich., Bursar's Office from cashier from 1991 until 1993, May 7 at 80.
Thomas F. Tomaszewski (A/S '91), Holland, May 12 at 61. He was an instructor, then master teacher, in the UTCTC Technical Science and Mathematics Department from 1992 to 1996. In 2002 joined the College of Arts and Sciences as a lecturer, serving there until in 2005.
Richard H. Warnecke, Holland, who worked in UT's Building Services from 1976 until his 1996 retirement, mainly as housekeeping manager, May 31 at 76. Margie A. Weaver, Bradner, Ohio, a cook in MCO Food Services from 1985 to 1996, April 3 at 77.
Beverly J. Wright, Toledo, MCO police officer, March 5 at 68. She was hired in 1979 and retired as a sergeant in 1999.
*Member of Alumni Association
**Lifetime Member