Rockets Enter 2011 Campaign as Preseason Favorites to Win MAC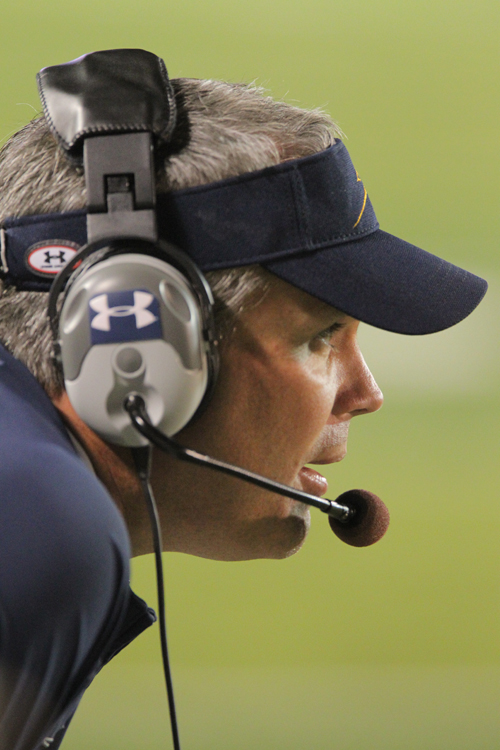 Year three of the Tim Beckman era begins exactly where Rocket football fans expect their team to be: on top of the heap. But Beckman knows, it's where you end up at the end of the season that really counts.
Toledo was  picked to finish first in the Mid-American Conference's West Division by the league's media in the preseason poll. The Rockets received 83 votes in the annual poll to edge defending West champion Northern Illinois by two points. Toledo also received the most votes to win the MAC Football Championship Game between the winners of the West and East Divisions.
Beckman appreciated the vote of confidence in his program, calling it an indication of the progress of the team since he took over a program that went 3-9 in 2008. But he sees his team as a work in progress, not a finished product.
"We are getting to where we need to get to," said Beckman. "We're not there yet because we haven't won the MAC Championship yet. But it speaks volumes about the direction of the program."
Toledo is coming off an 8-5 season in 2010 (7-1 MAC), including an appearance in the Little Caesars Pizza Bowl vs. FIU and a non-conference victory over Purdue. It was Toledo's first winning season and first bowl berth since 2005.
And yet, Beckman and his team ended the 2010 season feeling only partially satisfied. A late-season loss at Northern Illinois cost Toledo a chance to play in the MAC Championship Game, while a last-second defeat to FIU in the Little Caesars Pizza Bowl left the Rockets feeling like they have something to prove in 2011.
"We learned a lot from the loss in the bowl game and also from our loss to Northern Illinois," said Beckman. "We were so close to achieving our goal of being in the MAC Championship Game, and then so close to achieving our goal of winning a bowl game.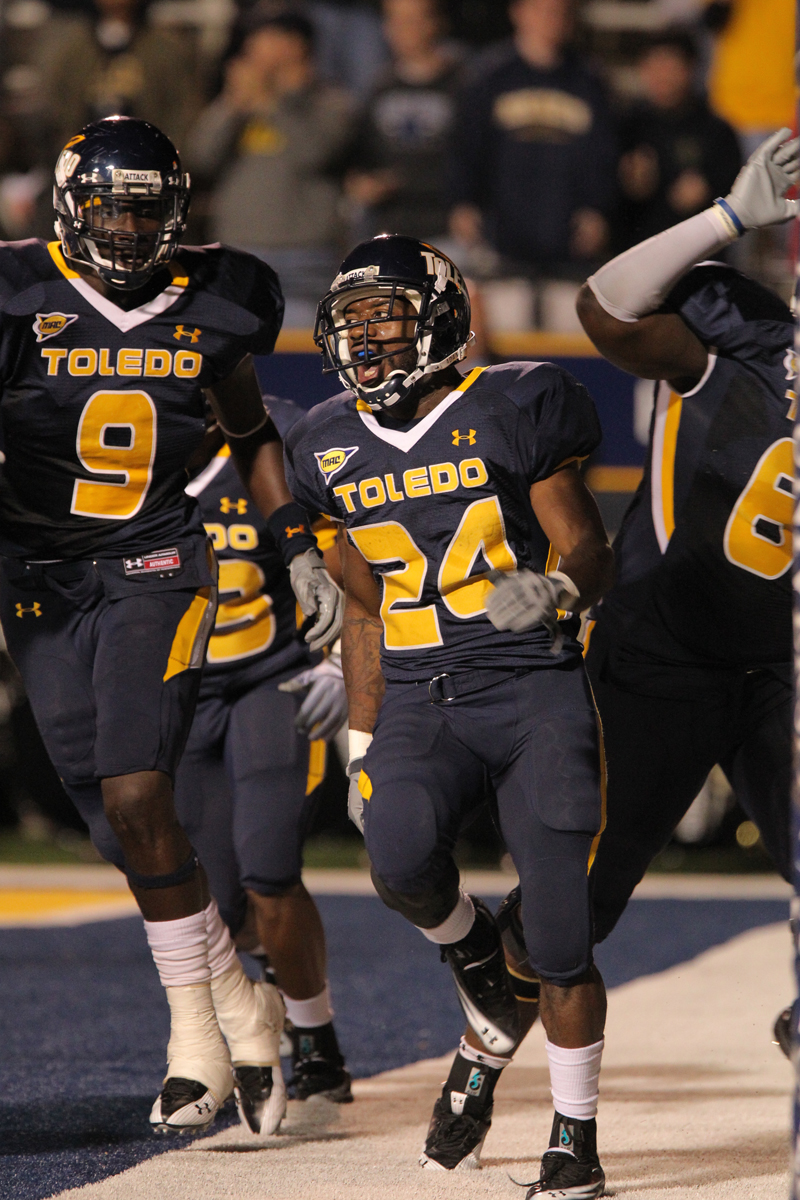 "We know we were successful last year by winning eight football games. There were not many teams that won eight games in the regular season last year. That's a great accomplishment. But the bottom line is we were not in the MAC Championship Game and we didn't win the bowl game. These players understand that they've accomplished something, but at the same time they have not accomplished all their goals."
Besides being highly motivated, the Rockets are also deep, talented and experienced. All but six starters return from last season's squad, including All-America wide receiver/kickoff returner Eric Page and four other All-MAC players. The Rockets' offense features 1000-yard rusher Adonis Thomas, two accomplished quarterbacks and a pair of tackles­—Mike VanDerMeulen and John Morookian— who are entering their fourth season together as starters. The defense also returns seven starters, including two All-MAC players, linebacker Dan Molls and defensive end T.J. Fatinikun.
Despite these positives, Beckman knows that a lot of hard work and many unanswered questions stand between his Rockets and an appearance in the 2011 MAC title game at Detroit's Ford Field in December.