P.O. Box 3276 Saginaw, MI 48605
527 Morley Drive Saginaw, MI 48601
Email: hq@stevensworldwide.com
Phone: 989.755.3000
Fax: 989.755.0570
Stevens Worldwide Van Lines recently introduced a partnership with the National Breast Cancer Foundation, Inc.®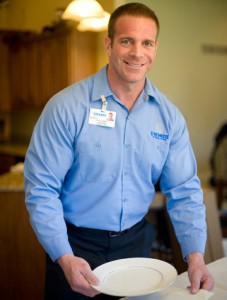 Stevens, which is the preferred mover of the University of Toledo Alumni Association, makes a donation to the breast cancer foundation for every private, state-to-state and international move that the company performs.
The National Breast Cancer Foundation offers low-cost and free screenings and treatments in communities, as well as a variety of other outreach, prevention and education programs. In addition, the foundation supports two of the top breast cancer research centers in the nation and has partnerships with several other healthcare facilities across the country.
Unlike many other organizations which support breast cancer awareness only during particular months of the year, the partnership between Stevens and the National Breast Cancer Foundation is long-term and year-round.
The partnership between Stevens and the breast cancer foundation has many facets and will expand in the next several months.  A special website – www.stevenspink.com – is dedicated to the project.
Moving soon? Request your free estimate at www.stevensworldwide.com/UTalumni