By Dan Molls
1/23/12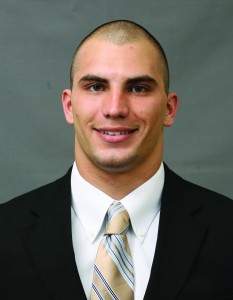 From the moment that we arrived at the airport on December 23rd we knew we were in for a special experience. If you were to ask anyone on the team if we thought we would be playing in the Military Bowl in Washington, D.C. the common response would have been no. Truthfully, when we were told about the selection it was unexpected and a bit of a surprise. But  it ended up being an unforgettable experience, one that we are grateful for and truly blessed to have been a part of.
Before we departed from Toledo, it was being preached to us that Washington D.C. is a powerful place. Well, upon landing I am positive that everyone could feel that sense of power. As we traveled on the bus on the way to the hotel I noticed something that was different from any other trip we have been on. Everyone was nearly out of their seats looking and pointing in all different directions at different places and attractions as we drove by, trying to snap as many pictures as possible. The way in which we were welcomed when we arrived at the hotel was something I personally will never forget. When we walked in, the lobby area was filled with midnight blue and gold decorations along with a group of our fans and other supporters cheering us on! I couldn't help but smile. It really made us feel special and gave us the feeling that we were actually playing for a championship.
A major highlight of this trip was certainly the tour of all the monuments and buildings.  Most of the players who have not been to D.C. before were only used to seeing these places in movie scenes or in a magazine. It is almost surreal to be able to see these places in person. The tour that we took inside the Capitol Building was probably my favorite. There is a tremendous amount of meaningful history within that building and I took full advantage of taking it all in.
Another highlight of the trip that was not necessarily as significant was the special dinners and all of our meals. We went to a Brazilian steakhouse called Fogo de Chao one of the nights and it was honestly overwhelming. We may never taste a piece of meat as delicious as that ever again unless we get a chance to go back. We were well taken care of in regards to food. It was nice to be able to look forward to something more than just pizza for a snack at night.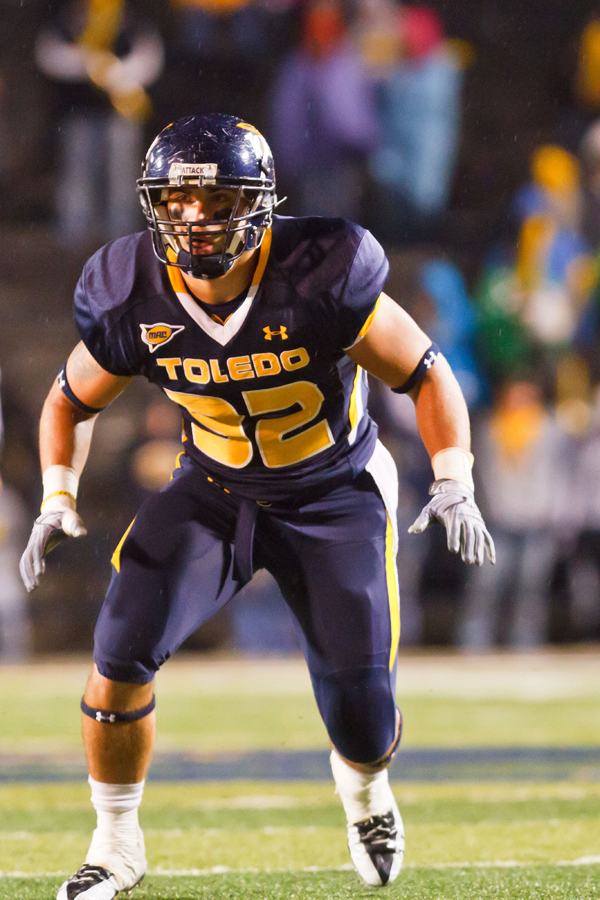 Outsiders might say that it had to be difficult to spend Christmas away from our families. Don't get me wrong, you cannot replace one's family, especially on a day like Christmas. But all 105 of us brothers had no problem spending the day with each other. We had a Christmas party and dinner on Christmas day which had to be the most entertaining night, next to the hypnotist show the following night. Santa even made a surprise visit for all of the coaches' young children. Seeing that really brought some memories back to me from my childhood. The night came to an end with the first annual Christmas carol-off. Certain people were chosen from the teams that we divided up into earlier in the week and they had to finish a song that Santa started off singing. I happened to be one of the lucky ones that was chosen and successfully finished "Feliz Navidad."
I could not be happier than to be a part of Coach Campbell's first victory as head coach of the Rockets, a special victory that left us with the title, "Military Bowl Champions." Air Force was a great team and had a great season. We knew going in that a team like this was going to be extremely disciplined and fundamentally sound, and that they were going to fight us all the way to the end. And they did.
Just as happened throughout the regular season, this was a game in which we were plagued with injuries. Two of our senior defensive lineman, John Lamb and Johnnie Roberts, both were sidelined towards the end of the first half with serious lower leg injuries. A little more than midway through the 3rd quarter, I ended up suffering a concussion which ended my game. Personally I think that situation just sums up our season, though. Multiple guys who played in key roles on the team suffered injuries that led them to miss many games or even the entire season. The fact that we had guys step up and fill in at all of those positions simply shows that we have a great team with great players that can be depended on. The guys that stepped up in this last game against Air Force were a huge part to the success.
The locker room after the game was nothing short of a party. I think if we could have, we would have stayed in there all night long just to embrace that moment all night as a team. We were even able to get Coach Campbell to show us some of his own dance moves. That time spent in the locker room with our 20 seniors after winning that game was by far the biggest highlight. In the end, that is what we went there to do.