Verizon Unlimited Everything Family Plans at Rocket Wireless
Rocket Wireless has launched exclusive Verizon Unlimited Share Everything Family plans. These plans include unlimited talk, text and data for up to five devices! Only Rocket Wireless lets you and your family stream as much music, video and data without guessing mega bytes, or fear of overage charges. Combined with a one year contract, our friendly service and convenient on-campus location, Rocket Wireless is the best choice for students, employees and alumni. Rocket Wireless will continue to offer Verizon Talk Only and Talk and Text Plans.
Apple announces iPhone 5, the best thing to happen to the iPhone since the iPhone, thin, sleek, and very capable. It's hard to believe a phone so thin could offer so many features: a larger display, a faster chip, the latest wireless technology, an 8MP iSight camera, and more. All in a beautiful aluminum body designed and made with an unprecedented level of precision. iPhone 5 measures a mere 7.6 millimeters thin and weighs just 112 grams.1 That's 18 percent thinner and 20 percent lighter than iPhone 4S. Rocket Wireless offers the iPhone 5 from all of our carriers and with exclusive unlimited data from Verizon.
Rocket Wireless
Proudly serving our campus community since July 3, 2002!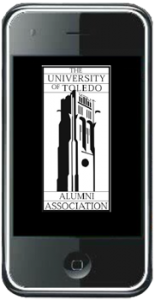 Who are we?
Rocket Wireless owned by The University of Toledo
What do we do?
We provide cellular voice and data services from the major carriers like Sprint, Verizon and AT&T.
Where to find details?
Visit our website at rocketwireless.utoledo.edu or call 419-530-4807 for appointment.
When can you start?
This is an exclusive offering for students, employees and alumni.
How do we get the service?
Already have service?
Keep your carrier and move your service over to Rocket Wireless without penalty.
Need new service?
Check our plans for individuals and for families.
---
We know the companies, the best deals and the best phones for your needs!
We know iPhones and Androids.
We have family plans too!
Ask the Rocket Wireless Specialists for details.
No credit checks – No taxes – 12 month contracts only with Rocket Wireless!
12- Month contracts to keep you current with ever changing technology.
UT's cellular service exclusively for students, employees and alumni is Rocket Wireless.
Click – rocketwireless.utoledo.edu – For a sample of our best values by carrier scroll down.
Call – 419-530-4807 for appointments
Sprint Simply Everything
All Sprint Simply Everything single and family plans give you a limited number of minutes for calling land-lines and toll free numbers. The Simply Everything single and family plans also include unlimited calling to any wireless number on any network, unlimited night and weekends starting at 7 pm plus unlimited messaging and unlimited data access with your choice of a one or two year contract.
Sprint Simply Everything Single 200 minute plans start at $70
Sprint Simply Everything Family 1500 minute plans include two lines and start at $150
Introducing a Rocket Wireless Exclusive
Verizon Plans with Unlimited Everything
Never worry again about going over minutes or going over data. The unlimited everything plan, an exclusive offer only for Rocket Wireless Verizon customers, offers unlimited talking, unlimited messaging and unlimited data. Bundle up to five devices for a low monthly access of $50 each then add $70 to receive unlimited talking, unlimited messaging and unlimited data. Add one low $70 charge to your bundle of 1 to 5 devices and never worry again about going over your minutes or exceeding your data plan.
AT&T Value Talk Plan Pricing – Exclusively with Rocket Wireless
$30.00 per month – 100 anytime minutes
The 100 minute plan includes 5,000 night and weekend minute start at 9 pm with unlimited AT&T to AT&T calling. One year contracts for most phones, expect iPhone which is a 2-year contract. Rollover minutes are not included.