By Sherry Stanfa-Stanley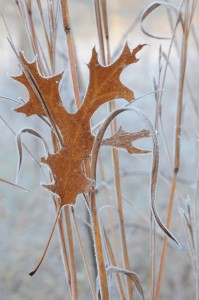 Obtaining a great education is what brings most students to The University of Toledo. Many, however, find their time at UT even more rewarding when they immerse themselves in campus life and engage in the University's wide assortment of activities.
Art Weber (UC '72, with a bachelor's degree in journalism), is grateful not only for what he learned in the classroom at UT but also for the campus involvement that broadened his college experience and helped forge his successful career, including 30 years as public information manager for Toledo Area Metroparks.
Weber began as a student in the University's Honors Program, which soon morphed into University College, of which he was one of the first graduates. (Last year, the Honors Program became a separate academic college at UT.)
"My experience at UT was great," said Weber. "I was omnivorous in my interests and took courses all over campus. A lot of philosophy and psych, journalism, some science, some independent studies. It was a real smorgasbord."
But at the heart of his campus experience was his involvement in the various student media organizations: newspaper, yearbook, and radio station.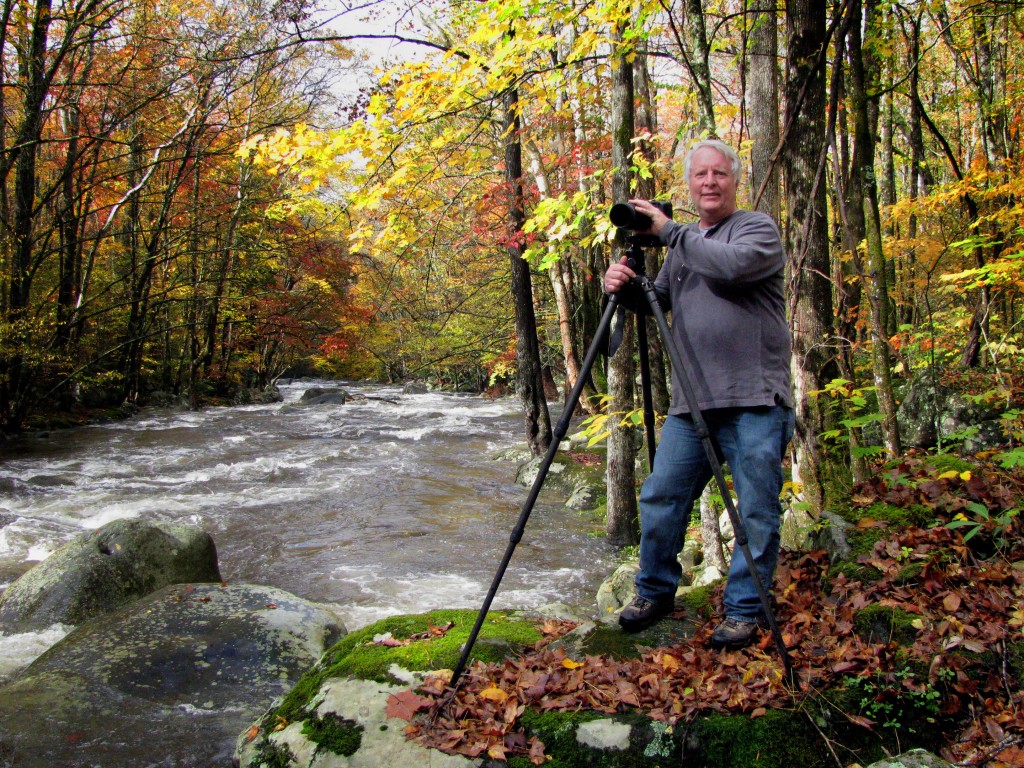 Weber was skilled and fortunate enough to be able to serve in editor or director functions at all three. "All of them, in combination, gave me a very strong foundation of practical experience that proved ultimately more valuable than the journalism classes themselves," he added.
"The magazine yearbook, The Perspective, was my first immersion in the real world of marketing. The magazine was well-received and highly praised for its content, but sales still lagged. In retrospect, it was a journalistic and artistic success that failed to make a big enough effort to include, for example, photos of as many students as possible," he explained. In an effort to save the publication, Weber converted to a magazine format. "Today, I understand you have to give people a stake in a publication, a personal reason for buying it, to be successful. Lesson learned."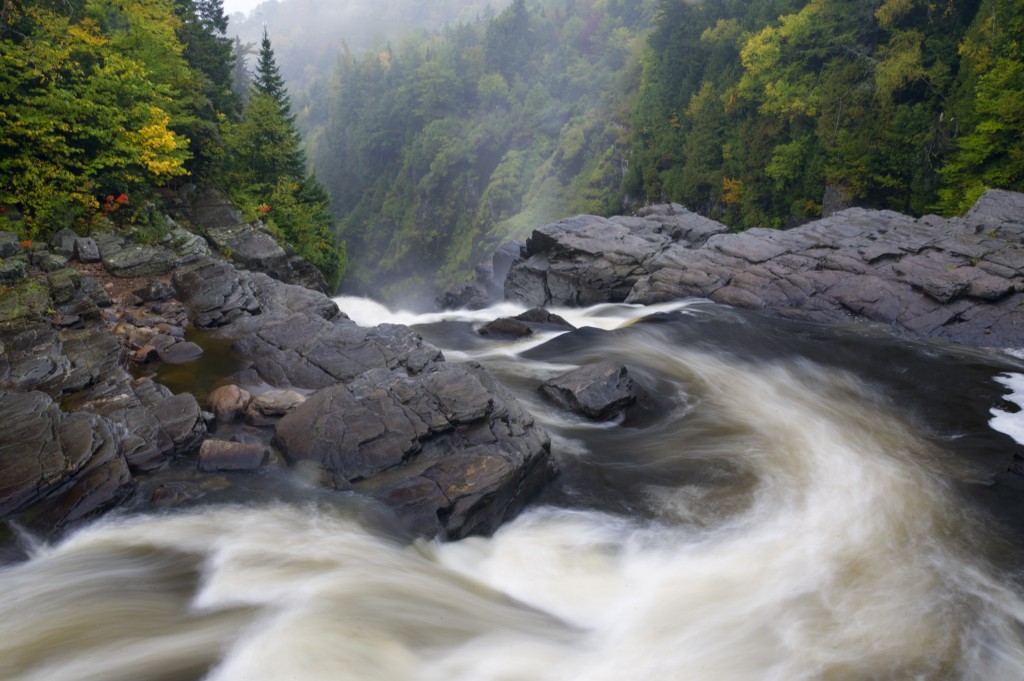 He also served as sports director and play-by-play announcer for WERC Radio his sophomore and junior years. While campus radio was then still in its infancy, he did live broadcasts for many home football and basketball games, and taped summary reports from some of the road games. "The kicker—no pun intended—is I never broadcast a losing football game. My tenure was during the famous 35-game winning streak orchestrated by Chuck Ealey, et al."
Weber has many stories about his experience as a play-by-play announcer. "Honestly, we were pretty bad, but we were the real deal, learning as we went, broadcasting out of the wooden third floor of the old press box. The accommodations were lean—no heat, one electric outlet, a wooden shutter covering a glassless opening. If we weren't careful when we leaned out to see the scoreboard—and leaning out was the only way to see it—we'd knock our microphones out the window and have to pull them back up by the cords. I can't imagine what that must have sounded like over the air."
The campus media was not only a springboard professionally, Weber said, but also a place to make close friendships that he treasures to this day. "The camaraderie at the paper and radio station was stimulating and, to say it politely, there were many off-the-wall characters among us, so every day was a hilarious adventure. It was a wild bunch. Many of these co-workers at the University became media colleagues in later years."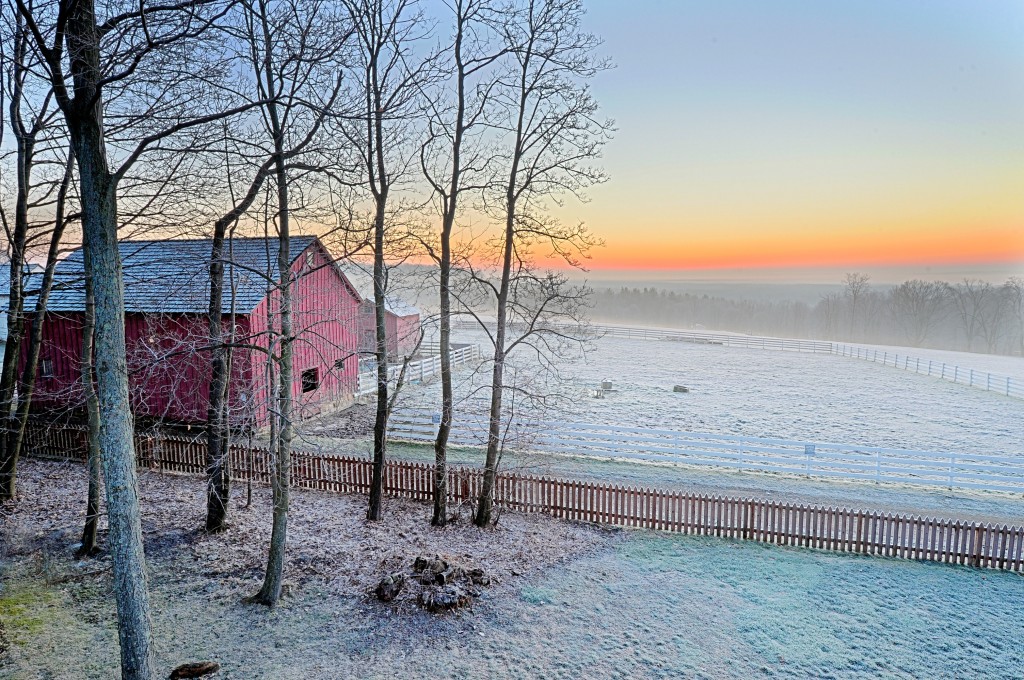 College Experience Forged Love of Nature
Among his great college adventures was also taking a different kind of spring break. While most students headed for Florida, Weber and his friends went tent camping in the Smokies. It was an experience that contributed to his love of nature, which he subsequently drew upon in both his career and his personal life. "We hiked and enjoyed nature all day, partied by the campfire at night. It became a tradition," Weber said. "I loved the outdoor experience and it forever embedded in me the desire to experience nature on a deeper level, something I still do regularly."
In fact, he responded to a request for the Toledo Alumni Magazine interview while he was at a friend's duck camp in the Upper Peninsula. That trip was on the heels of eight days in Quebec, where he experienced everything from the historic Old Quebec City to Wendake (the home of the Wendat or Huron Indians) to Jacques-Cartier National Park and a moose safari.
While Weber has particularly enjoyed his years of travels throughout Canada, some of his other favorite experiences include tracking Florida panther in strands north of the Everglades, exploring the back roads of the National Bison Range, getting intimate looks at the Prairie Coteau and North Dakota's duck factory, the Adirondacks, Maine, Tennessee, North Carolina, pursuing moose in a canoe on a remote Maine lake, and, especially, Louisiana where he spent many summers in Cajun Country along the Gulf of Mexico.
Although much of his career centered on nature photography and writing, Weber also was part of the White House press corps, covering visits of candidates, presidents and vice-presidents to Ohio, as well as covering governors. In addition, he covered college and pro sports, one of his favorites being on the field at the old Tiger Stadium for the 30th anniversary of the 1968 Tigers World Series team, talking with his childhood heroes like Mickey Lolich and Al Kaline, and at Comerica for the 20th anniversary celebration of the 1984 team.
"Spending some time with Ernie Harwell was priceless," he said. "Covering a New Year's Eve game at the Joe between Toronto and the Wings with Yzerman and Fedorov on the ice: Wonderful."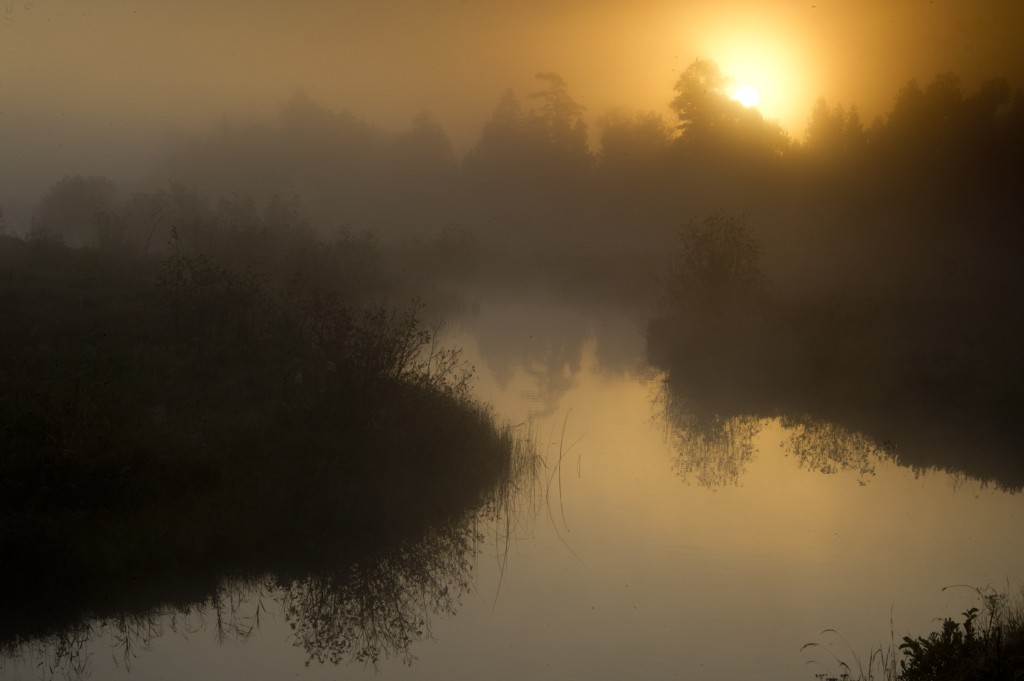 Received Multiple Publication Credits and Awards
Weber, who currently serves as director of the Metroparks' National Center for Photography in Berkey, just outside of Toledo, has achieved tremendous success in his 41-year career. This includes multiple publication credits and several awards.
"I've been extraordinarily blessed throughout my career. I was in the right place at the right time with the right skills to get the job at Metroparks while I was finishing up at UT. It's hard to imagine now, but Metroparks were on the verge of blinking out of existence back in the early 1970s. Inspired leadership passed the agency's first levy in 1971, and my position—public information assistant—was one of the first jobs to be added to what was then a small staff."
For the next 30 years, he played a role in every major decision and in every major effort, including writing the Metroparks' mission statement, running levy campaigns, and editing magazines and other publications.
His list of accomplishments as part of the Metroparks' team is long and contains many assets now familiar to area residents: saving Wildwood Preserve, passing five levies, playing a role in preserving thousands of acres, and, now, being the founding director of the country's only center devoted entirely to nature photography. He is proud of his role but quick to point out that many people contributed to these successes.
Weber noted he was able to apply all his journalism skills rooted in UT experiences and classes: writing, photography, radio, and television production. "Every day was different, and I loved that. And, every day, I had the sense that what I was doing was important to the community, and that I was part of an incredibly talented staff that really worked hard to make a difference in people's lives. It was an exercise in always striving for excellence, something that I still see at Metroparks today."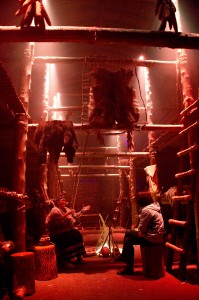 Weber said he came to a crossroads sometime in his early thirties, facing a choice between seeking to move up into parks administration or expanding his journalistic experiences. "My choice wasn't the smart financial move but, oh my, am I glad I chose to see where my writing and photography could take me. I am the classic example of someone who is incredibly rich, though not monetarily. I am rich in experiences, career, family and friends."
Weber has sold thousands of photos and articles to national and regional publications, written a weekly nature column for 15 years and a monthly column for a dozen years before that. He also wrote two books and won over 200 professional state, regional, national, and international awards.
One award that really stands out, he said, was a national film award from about 1990. He took third-place in a national competition sponsored by the Outdoor Writers of America, the premier professional national organization for outdoor communicators, for scripting and organizing the photography for a video "A Different Kind of Wilderness," which celebrated the Toledo Metroparks.
"That nice little video, which we produced for less than $600, placed third behind expensive, elaborate productions by NOVA and National Geographic and ahead of a lot of surprised people from similar high-visibility productions," said Weber. "I know we were recognized for doing so much with so little, and, on behalf of our small group of very talented people, I'm really proud of that.
Witnessed Technological Evolution
Throughout his career, Weber has witnessed a tremendous evolution in the fields of photography and communications. Earlier in his career, Weber followed up Board meetings by calling a half dozen news people at local radio stations, the television news desks, and, if they didn't already cover the meeting, The Blade.
"Now there are few local radio news people to call. Scott Carpenter, who basically does my old job, relies heavily on the internet, Facebook and Twitter, to disseminate the information," Weber said. "Newspapers are in trouble, which means shrinking news staffs, and that, in turn, means that there are fewer and fewer watchdogs independently gathering the information that protects our freedom. I'm very concerned for the future.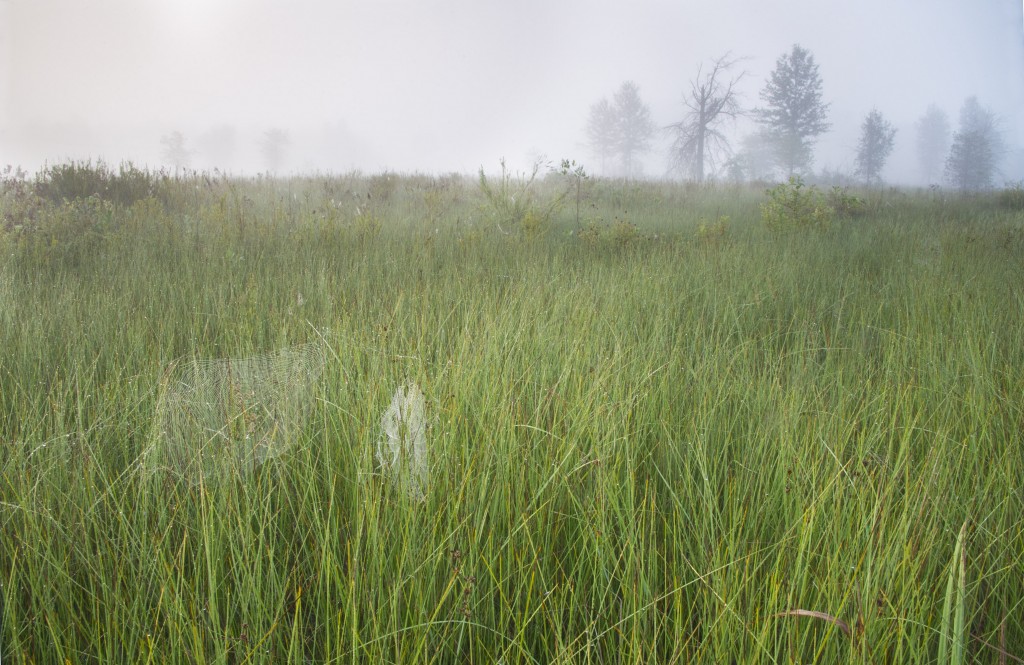 Photographically, Weber noted, the greatest change has been in the shift from film to digital. He explained that the continuing advances in digital make for virtually instant transmission of images, incredible technological advances in both lenses and camera bodies that can now shoot in virtual darkness, and, greatest of all, instant feedback in the images that makes for a "much faster learning curve."
"Come out to the Photo Center and look at some of the so-called amateur images we often feature, you'll be blown away. It's exciting, and still the changes keep coming," he said.
Still, Weber admitted to missing the old darkroom days. "I can still remember seeing my first print come up in the darkroom developer—a shot of UT basketball player Mac Otten making a tough shot. I thought that was magic. Now, I own a printer that can make incredible museum quality prints, better than anything I ever did in a darkroom."
While technology and careers change, one thing which has remained constant is the need for a quality education and practical experience, noted Weber.
"Today, I feel strongly that it was that broad education at UT that gave me the tools I needed to succeed as a writer and photographer," he said.
Weber still looks back on his years at UT as some of the most memorable ones in his life. From someone who has traveled the continent, it's not a bad testament.