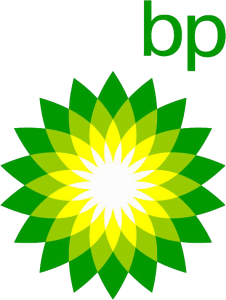 Caleb Sims, a junior at The University of Toledo studying chemical engineering, is the recipient of the BP diversity scholarship program. The purpose of the BP scholarship program is to award annual diversity scholarships and to provide program funding to students in engineering, with a preference to students majoring in chemical engineering.
"This scholarship does a lot," said Sims. "Not only does it let me pay for miscellaneous items like books. It also gives me a lot of motivation knowing that my hard work actually does pay off; not just in the academic world, but in my future financial world. I know by being able to concentrate on getting good grades this will directly help me toward a good paying job when I graduate."
BP has been a partner with The University of Toledo for a number of years. In 2011, BP donated $225,000 devoted to increasing the number of women and minority professionals in business and engineering disciplines. In November 2013, BP continued its support by donating another $100,000 that will be split equally between scholarships and programming emphasizing diversity in the College of Engineering.
"This type of support is more than monetary in nature; it is also about great citizenship and about making an impact on the community," said Dr. Nagi Naganathan, dean of the College of Engineering. "Corporate support teaches citizenship to our students and what they should do when they become a working professional in the society."
Students gain in other ways as well. BP is also one of the College of Engineering's leading cooperative experience employers. They host the scholarship winners for special tours of their facilities to give them a deeper understanding of BP as a corporation.
"BP is sending a powerful message in terms of connection to the community and in the process, is creating future ambassadors for BP, UT and the community, "said Naganathan.
A major factor for Sims to attend UT was the ability to receive scholarship support.
"I had no idea that BP or corporations like BP had money for scholarships for students like me," said Sims. "I found out about the scholarship through UT engineering professors. I was very surprised and very happy that BP wanted to invest in my academic success."
"BP is pleased to support the University of Toledo and the many talented students in northwest Ohio," said Mark Dangler, President of BP-Husky Refining LLC in Oregon, OH. "Currently our refinery in Oregon has over 50 University of Toledo graduates working at the site, by far the largest representation of any one university working at the refinery. This scholarship program with UT is an excellent opportunity to support education and diversity candidates in the communities where we live, work and raise our families."
"Everyone involved in this program can benefit in a big way," said Naganathan. "BP's scholarship support for our talented and diverse student body is a clear demonstration of BP's strong commitment to quality and diversity."