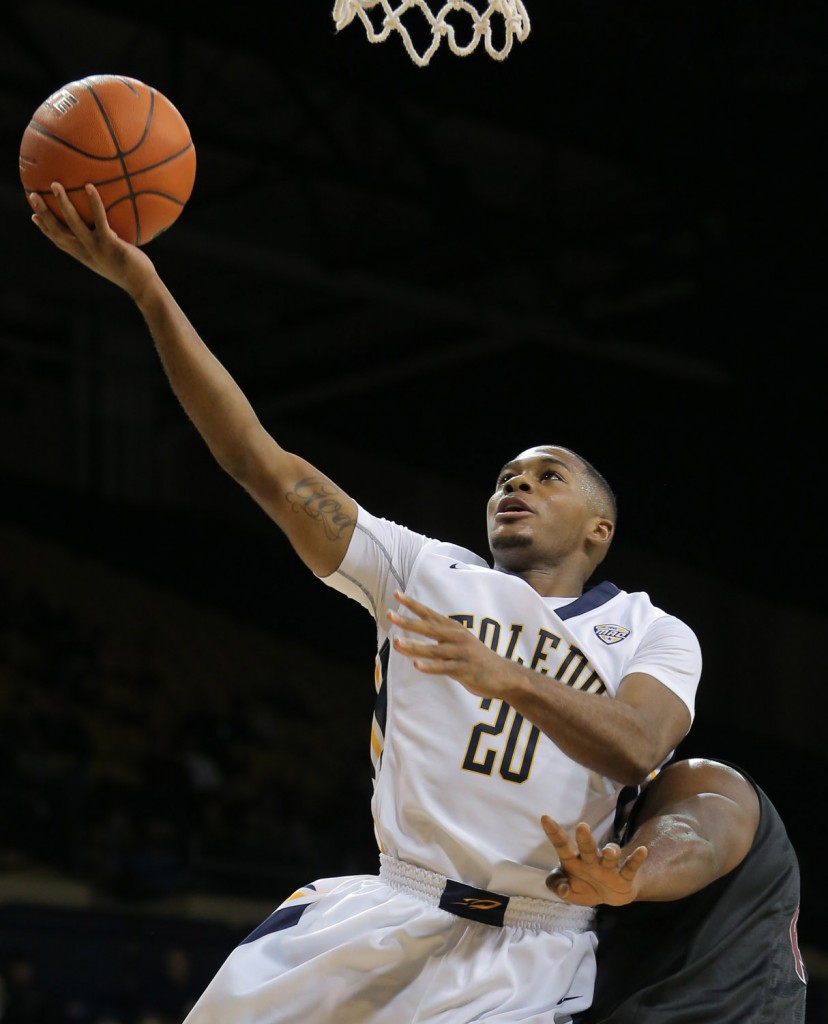 Growing up in the Chicago suburbs, Toledo's junior guard Julius Brown always knew he wanted to be a point guard. From playing games against kids at his local playground and then leading Hillcrest High School to a state title as a junior, Brown has always been the engine that makes his teams go.
Given the nickname "Juice" by his older sister Bianca when he was a baby, Brown was introduced to the game by his father Leon, who played at Hyde Park High School, and that's when his love affair with the game took off.
"I played a lot with my dad and older kids around the neighborhood growing up and that's when I started to love the game of basketball," said Brown, who was all-state honoree as a senior. "It was so competitive around my neighborhood, and that just drew me to the game."
It was that affection for the sport which helped him assume a starting point guard role midway through his freshman year of high school. And he's directing his team's offense from that point forward as he took over the reins of the Rockets right from the outset.
"When I started playing on the varsity, I had to adjust to the pace of the game and playing against older, stronger and more talented players," Brown said. "It's felt very similar to what's happened here at Toledo, except that I've become more of a student of the game with the amount of video we have as well as the focus on scouting reports."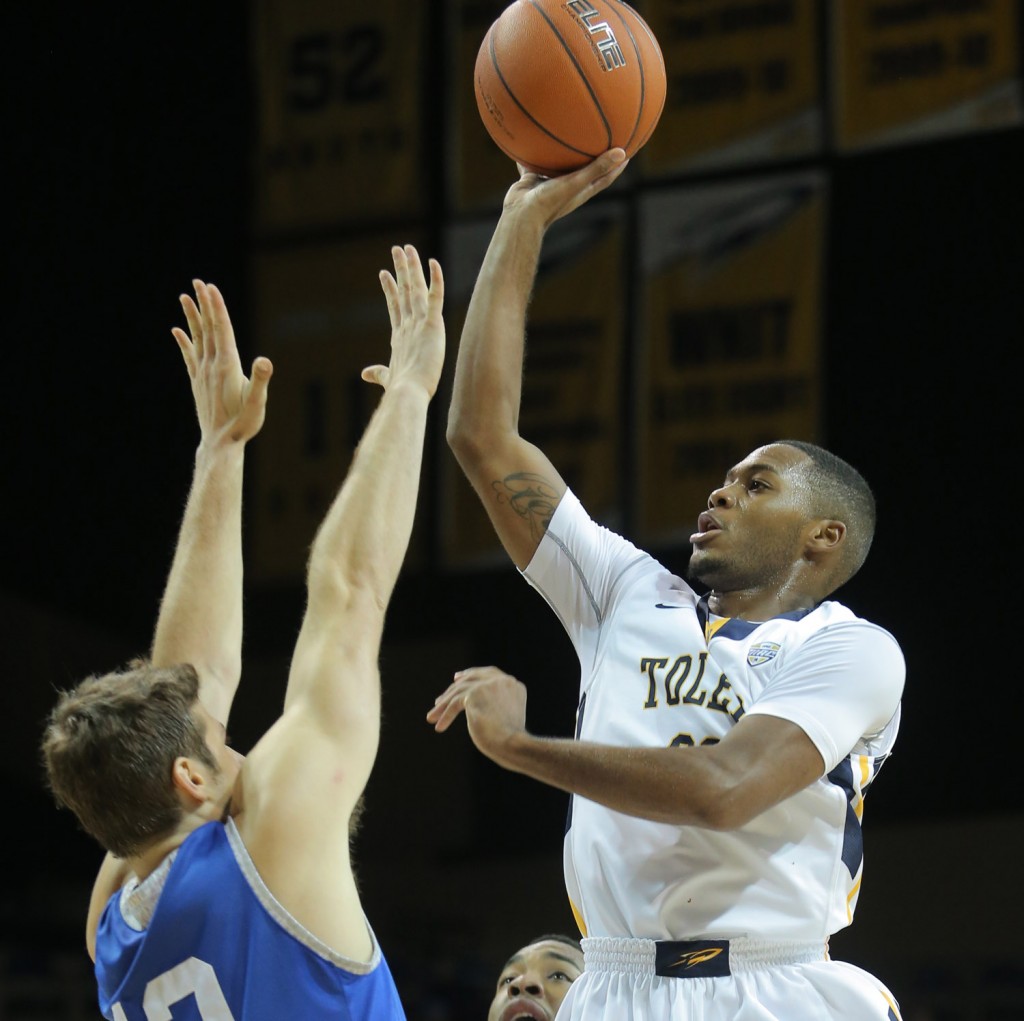 Brown has put in countless hours to become a better player, and Head Coach Tod Kowalczyk believes he's one of the team's most improved players from a year ago. And that's saying something for someone who was the 2011-12 Mid-American Conference Freshman of the Year and a third-team All-MAC selection as a sophomore.
"Juice really worked hard this past off-season and took his game to another level," Kowalczyk said. "He's making smarter decisions on the court and developing into a leader as well."
Brown added, " I spent as much time in the gym as I possibly could to polish my game. I know we have an opportunity to have a great year, and if I could improve a little bit more then that would improve our team's chances."
Aiding in Brown's increased leadership role this season is first-year assistant coach Jordan Mincy, who was hired last April. Mincy served as a point guard at Kent State for four years (2005-09) and has developed a strong relationship.
"Coach Kowalczyk told me one of my biggest tasks when I was hired was getting to know Juice and understanding him as both a person and a point guard," Mincy said. "Juice was really quiet when we first met, but he was eager to learn. He always wanted to get into the gym to work on his game. He's a student of the game now and takes his craft seriously."
Brown appreciates the advice Mincy has given him and acknowledges the importance of having someone to bounce ideas off.
"Coach Mincy has been great for me and we clicked right away," Brown said. "He shares his experiences as a player with me, and I know if I need someone to talk to or ask questions to he's going to be there for me. He knows what I'm going through, and with him being closer to my age he can relate to me."
That type of relationship is something that was missing for Brown as a freshman, when he came to Toledo and immediately became the Rockets' starting point guard.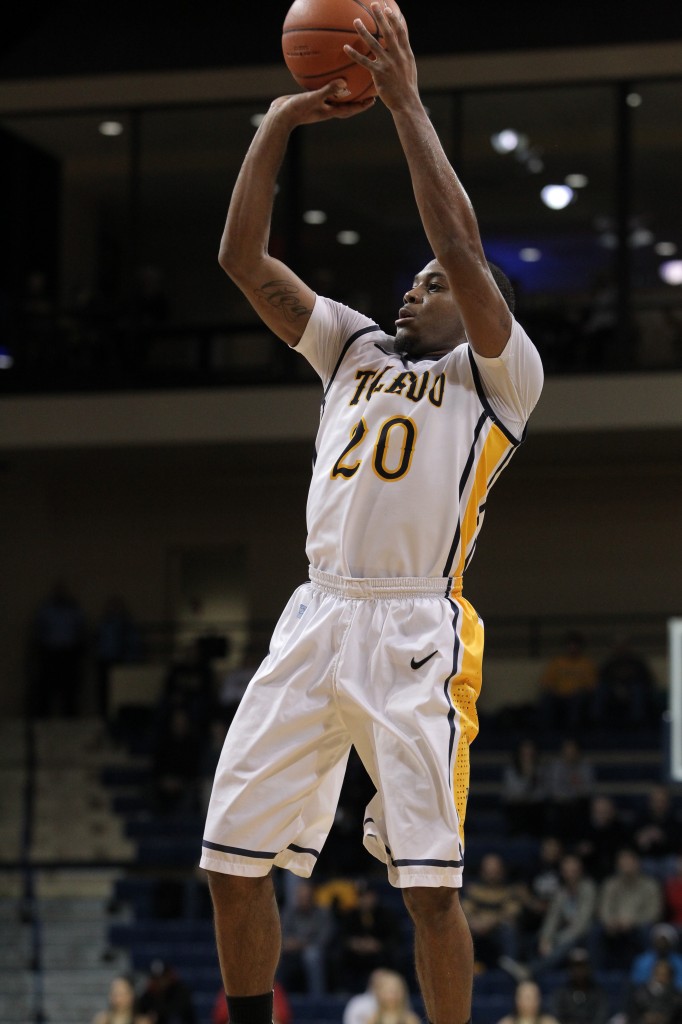 "Juice didn't have a veteran point guard to learn from like I did when I was at Kent State, and I think that's important," Mincy said. "When you come out of high school, you just want to show you can play and that's what he did. But now he's starting to learn more about pace and controlling tempo and how to make his teammates better."
Brown's efforts over the summer played a key role in him becoming one of the team's captains. It's an opportunity he relishes but also realizes everyone on the team plays a part in doing things the right way.
"I love being a captain for this team and taking on the responsibility," Brown said. "I think we're all captains in some way though, because we all need to hold each other accountable. That's going to be one of the reasons we have a chance to be great this year."