Your University of Toledo Alumni Association is proud to announce the launch of a new website redesigned with YOU in mind.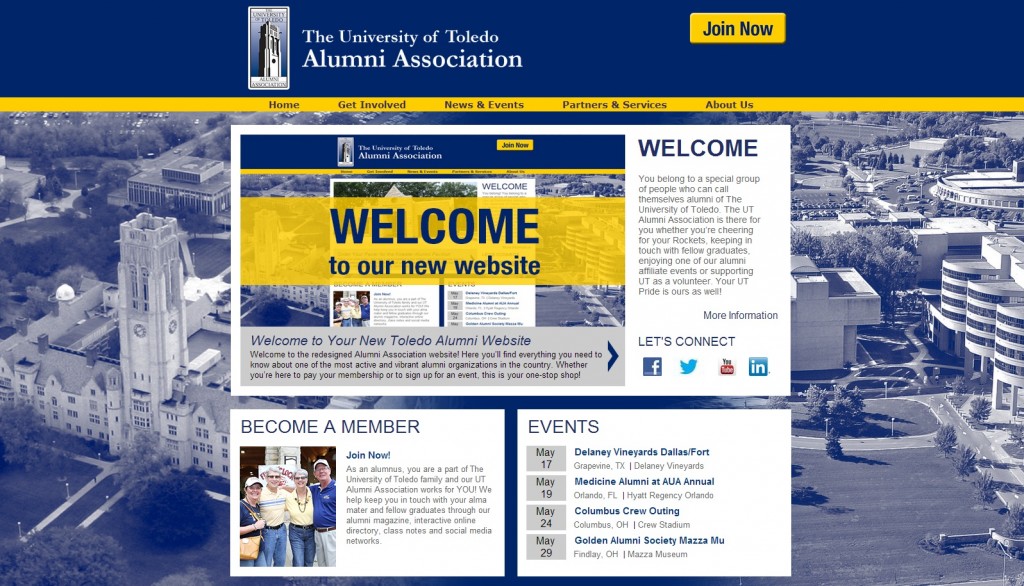 Our new and improved, fully-featured website is visually enhanced and much more intuitive. At a quick glance of the homepage, you will see the latest news for UT alums with the main rotating news feed. You can easily learn about the many events that we host for alumni in Toledo and across the country in the events section, or you are one quick click away from the latest e-magazine articles, class notes and obituaries. It is also easy to join the Alumni Association online and learn all about the benefits of becoming a member.
Here are a few highlights of the new website: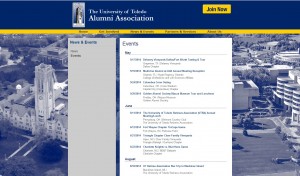 Affiliates Search: Joining one of The University of Toledo Alumni affiliates is another way to stay involved with your UT family. All of the colleges at UT and several special interest groups maintain an affiliate for their alumni and the new website allows you to search through and learn details about each group.
Chapter Listings: Chapters are created by The University of Toledo Alumni and friends in specific geographic areas to share their Rocket pride and to meet other UT alumni living nearby. Watch your Rockets at one of the Watch Parties organized by chapters all across the country and be with people who understand why you have to watch a football game, even if it means a 9 a.m. kick-off on the west coast. As a member of an Alumni Chapter take the opportunity to attend wine tastings, join networking opportunities, enjoy special local tours, and meet and greets with senior leaders and coaching staff of UT; all fun opportunities to mix and mingle with fellow Rockets in your region. Spend a few moments on the site to find the chapter nearest you.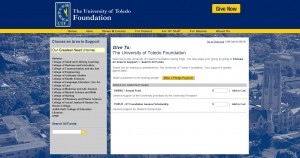 Homecoming Section: Do you know the history of Homecoming at The University of Toledo? Be sure to stop by the Homecoming section of the site to learn more about this 91-year-old tradition and to keep up with all of the events and activities.
Art on the Mall Details: One of the area's largest juried art shows is held each year on the campus of UT and if you haven't attended yet, you should really save the date. Check out the Art on the Mall section for the specifics about the event, registration if you are an artist or food vendor and more details as the date of the event approaches.
Rocket Pride: Do you remember the UT Fight Song? Or the words to "Fair Toledo"? Be sure to stop by the Rocket Pride page for a trip down memory lane.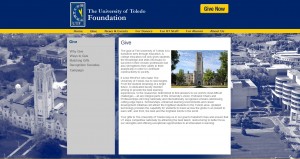 This new site also provides links to all of our social media platforms. Be sure to follow us on Facebook and Twitter to keep up with the breaking news about events and activities around campus. Join LinkedIn for career opportunities and UT connections and visit our YouTube page for campus videos.
"We are very proud of the new website," shared Dan Saevig, associate vice president of Alumni Relations. "We hope it provides a useful, informative portal for our alumni to stay involved with their alma mater!"
We are pleased to share this new alumni benefit with you and invite you to come and explore your new University of Toledo Alumni Association website!