Justin Drummond's SparkCing Rockets On the Court and Aiding Young People in Community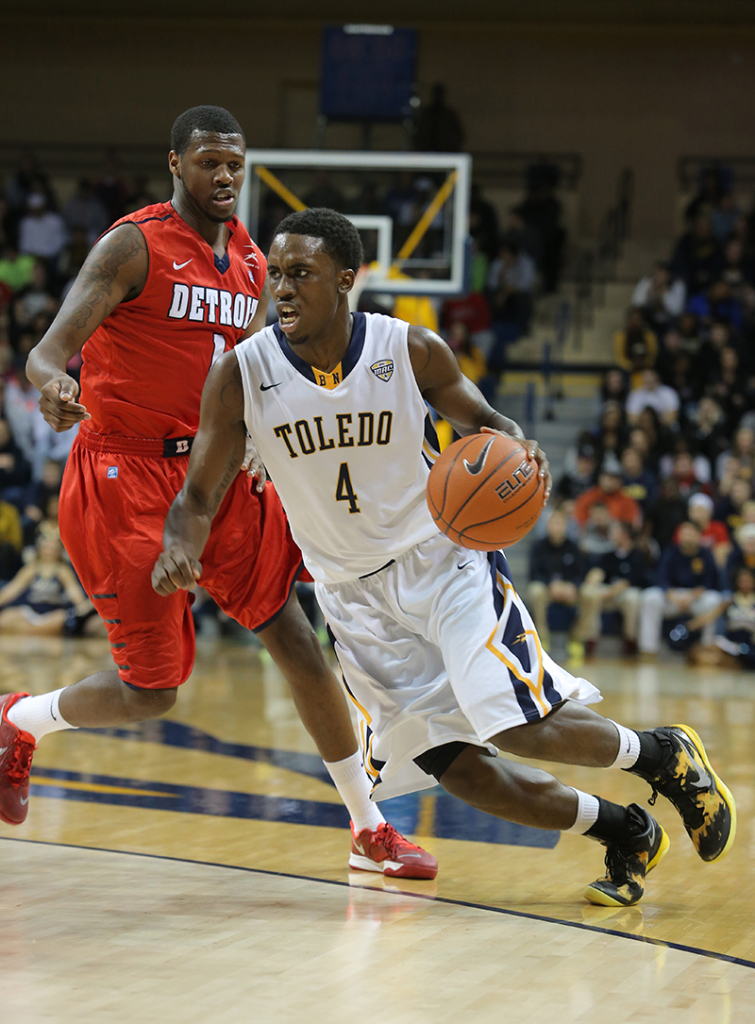 Justin Drummond is a man with a plan. He has an eye on his future both on and off the court. As a senior co-captain for the Toledo men's basketball team, Drummond's goal is to help the Rockets win another Mid-American Conference championship and advance to its first NCAA Tournament since 1980.
But what Drummond is doing away from basketball is equally as impressive. A third-team All-MAC honoree and UT's third-leading scorer at 14.2 ppg last season, he's already formed his own corporation, SparkC, llc.
SparkC (pronounced "spark") is a private security management consulting firm that Drummond formed on December 23, 2013 in the Washington, DC area. As the president and CEO of SparkC, he intends to have his company fully operational by 2017.
"SparkC was an idea I had been forming in my mind for about a year, and it finally came to life last December," Drummond said. "The "C" in SparkC has great symbolism for me. In addition to serving as the primary logo of SparkC, it also stands for Character which is the principle I am building my organization with. I believe that good character will help SparkC prosper. "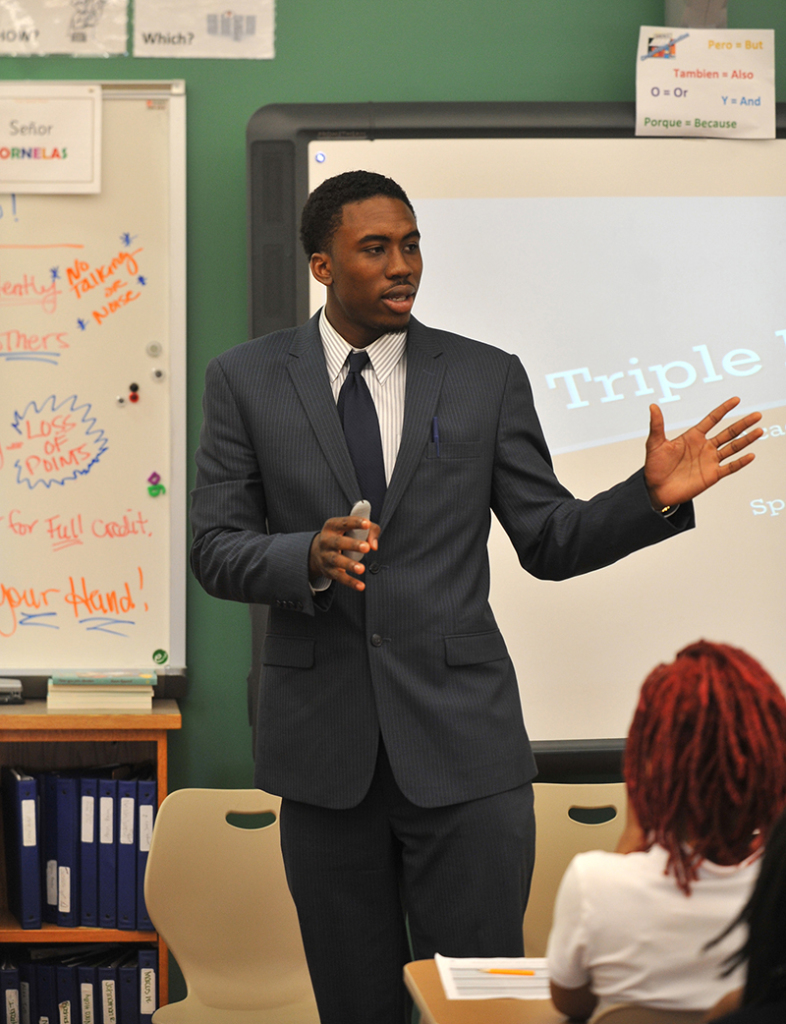 Drummond said his vision for his business initially began with his desire to go into the law enforcement profession while growing up in Bowie, MD.
"I wanted to help protect people whether they were at work, home or anywhere in their community," Drummond said. "In high school, I had thought about being an FBI agent but when I went to college I realized I didn't want to do that specifically. I still wanted to help protect people, though, and realized I could do that by being involved with private security. SparkC has worked out perfect for me, because I also have a great love for business."
Drummond began to learn about the many different aspects of security through his criminal justice classes at UT and his interactions with Mick Dier, a retired UT police officer who is currently a lecturer in the Department of Criminal Justice, Social Work and Legal Specialties.
After building the foundation for SparkC, Drummond lent his services and developed his first security risk assessment for an corporate office building in June in Washington, DC area.
"I didn't know how to do it at first," Drummond said. "I had to teach myself. There's no correct way to write one, and everybody has their own distinct way of doing it. I picked the brains of some people in the business and that helped me out a lot."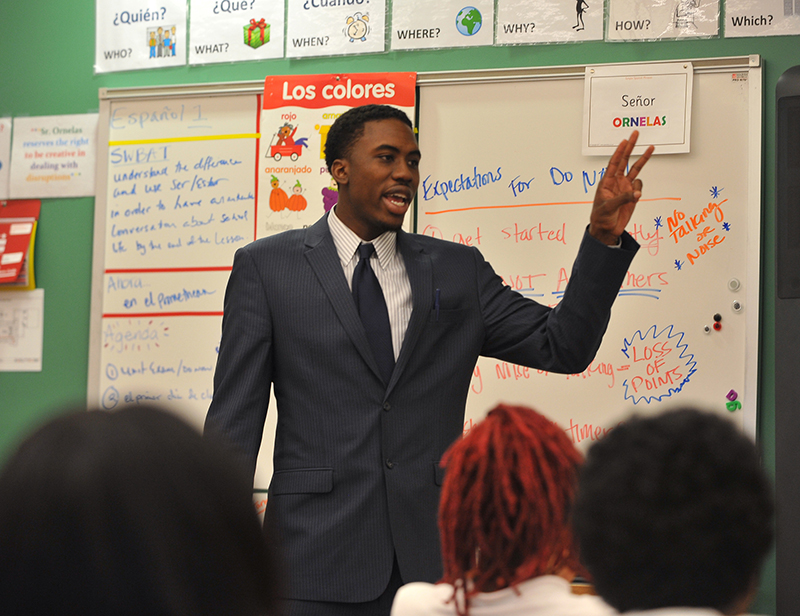 Drummond's vision to help make the world a safer and more productive place has also evolved into a different focus for SparkC. He calls it SparkC Innovation. SparkC Innovation is a branch-off organization from SparkC which is focused on inspiring and empowering youth and young adults to reach their full potential in life.  This area involves reaching out to kids and trying to make an influence on young people's lives both in terms of protecting themselves, as well as having an eye toward their future.
SparkC Innovation is also dedicated to finding unique ways to reach youth through creativity programs and innovative projects. The first project was released earlier this month and called #SparkCChange (pronounced "spark change"). It's a visual creative project geared to inspire, empower and motivate. (You can view video of the project by going to the Youtube channel: SparkC Innovation)
Last April, Drummond began speaking to Toledo-area youth about making the right decisions and helping them try to avoid pitfalls that exist in today's society.
"Everyone makes mistakes in today's world, and I wanted to let kids know about my life experiences and how you need to prepare for the future," Drummond said. "God has blessed me a lot, and I want to share that with others. My goal is to empower and inspire youth and young adults to reach their full potential."
Drummond spoke to over 500 youths in the Washington, DC area in the months of June and July, and he has coordinated many youth initiatives, including one in Northwest Ohio this summer. It was an eight-day, 14-session program for 45 students that was part of the Toledo Mayor Office's Youth Commission.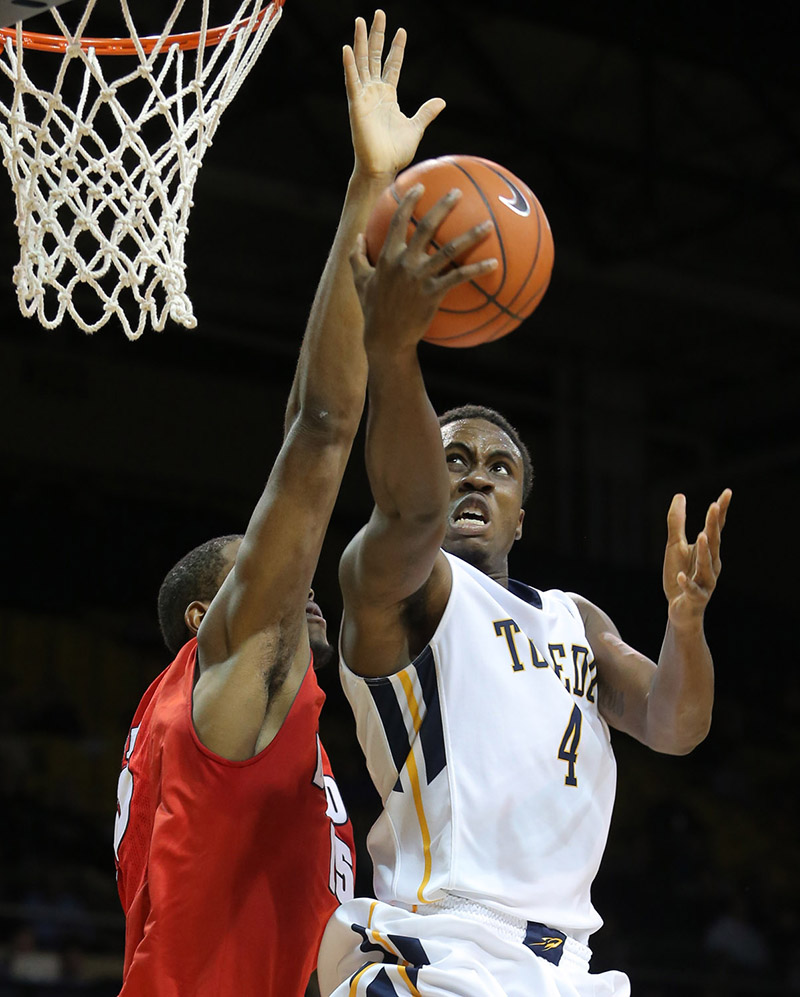 "I had to develop a comprehensive curriculum for STEP (Summer Teen Employment Program) that included job readiness, interview skills, professional knowledge and life skills in general," Drummond said. "I think the young adults really enjoyed the way I incorporated my thoughts and ideas into ways they could relate. I want to help them get on the right path so they can have success in their lives. I think it's a plus that I'm 21 years old and no different than them. I didn't always have the right answers, and I want to help kids not make some of the same mistakes I did."
With the Rockets' season quickly approaching, Drummond's time commitment for Rocket Basketball will increase. He'll still make time for his business, though, especially the opportunity to speak to kids of all ages about preparing for their futures.
"I will still work a little bit on the security portion of SparkC in the coming months, but my primary focus will be on going to school, playing basketball and expanding SparkC Innovation's youth empowerment efforts speaking to as many kids as possible," Drummond said.
Then once Drummond's college days are complete, he will have a few different paths to pursue. Whether it's basketball or business, he will ensure success for himself and many others by devoting his full attention to SparkC and helping protect people and influencing lives. Hopefully for Rocket fans, he'll be wearing another championship ring wherever he goes.
---
Rockets Search Nationally and Internationally to Secure Top-Notch Basketball Recruits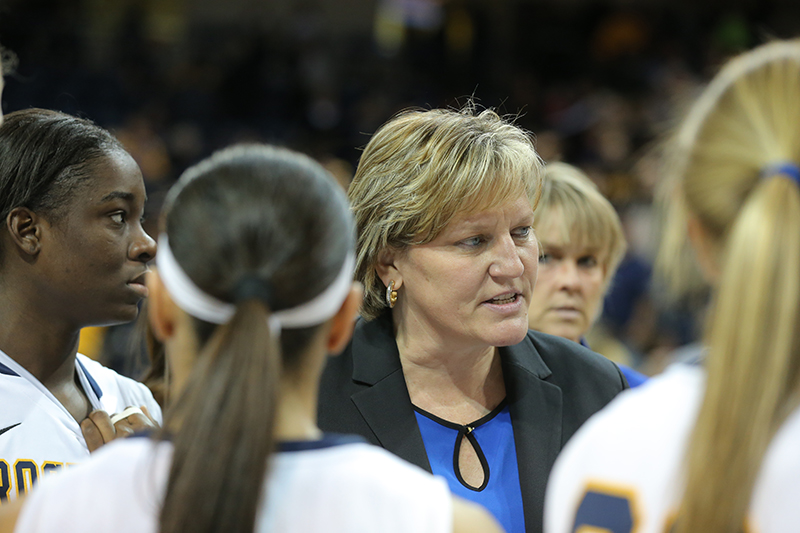 Recruiting is the lifeblood in collegiate athletics. It is what separates programs in terms of winning conference titles and playing meaningful games in the month of March. Just ask University of Toledo women's basketball coach Tricia Cullop.
"One quote that's always stuck with me when talking about recruiting was by Geno Auriemma, who said that there are two kinds of coaches, those with great players and former coaches," Cullop said. "It doesn't matter how good of a X and O coach are you. If you don't have the best players, it will be hard to have success and sustain it."
Cullop has been a part of collegiate hoops for the last quarter of a century as either a player, assistant coach or head coach. The seventh-year head coach at UT understands the importance of getting it right in terms of signing recruits and is willing to expand her boundaries beyond the United States.
"You have to recruit great players that will work well together as a team," said Cullop, who ranks fourth in Mid-American Conference history in league (74-24, .755) and overall (141-60, .701) winning percentage. "You always have to be at your best while recruiting, and it is our staff's mission  to bring the best people and players into our program."
Over the last 25 years, Cullop has learned from the best in the business and developed a specific three-point plan or philosophy when it comes to recruiting.
"I mainly look for three things when recruiting – athletic ability, attitude and academics," Cullop said. "First is athletic ability. Can the recruit make a difference on the court and help us win a championship. Second is attitude. Is this recruit someone who I will enjoy coaching? Is it someone who puts the team first and would be a great representative of our program and the university? And last, but certainly not least, is academics. Do we have what the recruit wants academically, because we want them to be successful and thrive after leaving UT."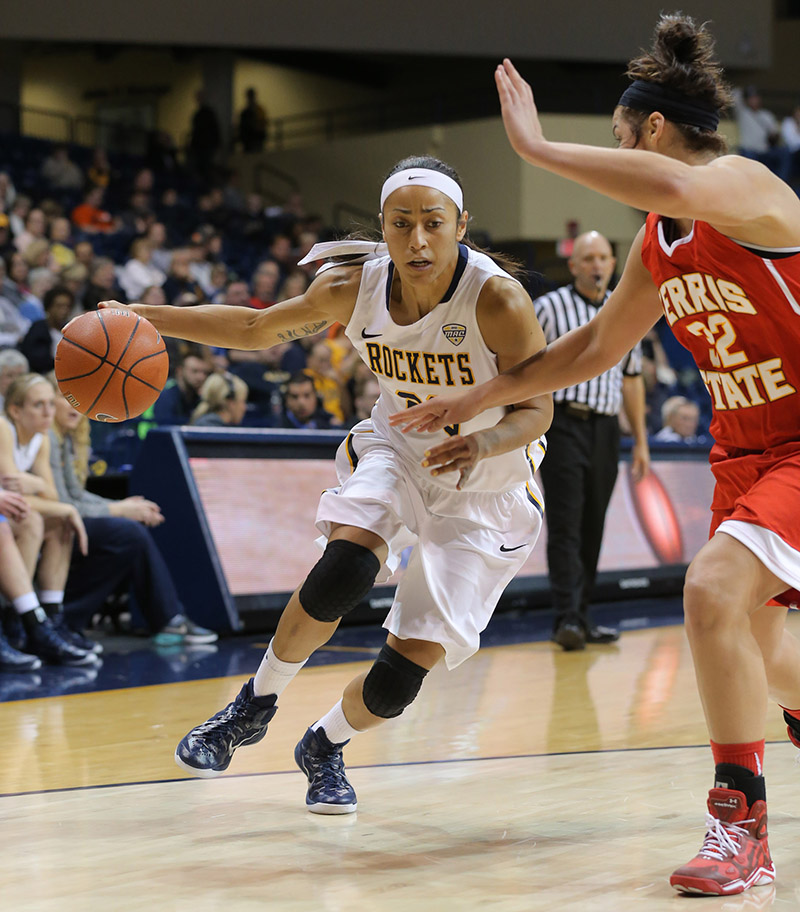 Cullop and her staff begin searching for recruits within a six-hour radius. From there, they branch out to areas all across the globe to find the necessary talent for their team to compete at the highest level on a consistent basis.
"There is so much talent in this area, so we always start our recruiting efforts close to home," said Cullop, a three-time MAC Coach of the Year. "Then if we can't find what we need in that area, we look at other options. Lately that option has been internationally."
Since arriving on UT's campus prior to the start of the 2008-09 campaign, Cullop and her staff have signed six international recruits. This year alone there will be five international players (Inma Zanoguera, Janice Monakana, Elena de Alfredo, Jay-Ann Bravo-Harriottt, Nancy Kessler) on Toledo's roster.
"I love having a good blend of players from a variety of places," said Cullop, who led the Rockets to the 2011 WNIT championship. "A great thing about international players is they have a tendency to be well-rounded offensively, whether it be passing, ball-handling or shooting skills. Sometimes we have to catch them up to speed defensively, but just having that mix of players playing for different types of coaches brings great variety. Plus international players complete against top-notch talent all over the world as opposed to just in the United States. I think those experiences will only make us better."
The first of Cullop's international recruits at Toledo almost single-handedly helped resurrect a once-storied program after five straight losing seasons. Naama Shafir, a native of Hoshaya, Israel, was a four-time All-MAC honoree and graduated as one of the most decorated players in school history.
"When you have the opportunity to recruit an international player who will elevate your program and be mature enough to handle being away from their family, you jump at that chance," Cullop said. "I'm sure glad we did that with Naama. She helped take our program to a whole new level. She was extremely successful both on and off the court during her time at UT and left as part of the winningest class in school history."
Cullop has had a definite advantage in securing international recruits as of late, as all three of her assistants, Vicki Hall, Alex Stewart and Rebekah Legan, played overseas. From their time playing professionally, the UT assistants have developed strong contacts within the international basketball scene.
"It's a huge recruiting advantage to have three staff members that played professionally," Cullop said. "The contacts they have are vital in the recruiting process and they have already paid off. It's definitely important to know what contacts work better with you and which ones are going to take care of you."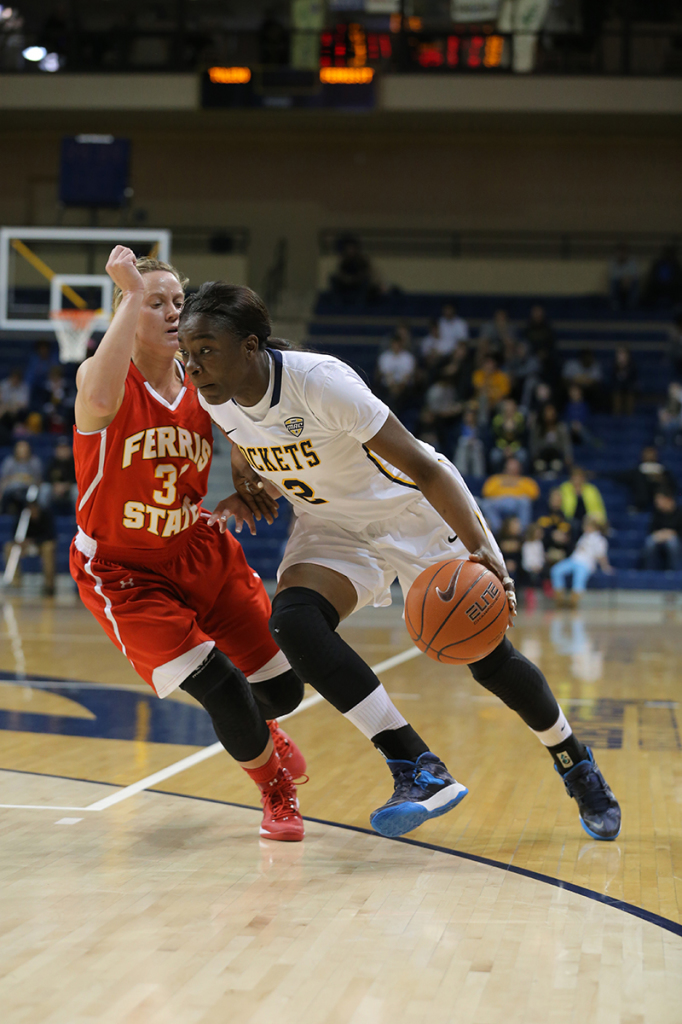 A few years ago, Coach Cullop sent Coach Hall to London to check in with a mutual friend Dan Bowmaker, who had worked with (Janice) Monakana and (Jay-Ann) Bravo-Harriott. Both coaches had a good relationship with Bowmaker and another mutual friend, Mike Flynn, who is the director of the Blue Star Recruiting Service. Hall went over to explore the possibilities with Monakana and came away equally impressed with the play of Bravo-Harriott, as well, so Toledo recruited both players.
At first Monakana and Bravo-Harriott didn't want to go to school together, so Cullop and her staff had to work hard to show them the benefits of playing together at UT. After some time thinking it over, both Monakana and Bravo-Harriott decided there is great comfort in having someone from your homeland on the same team.
"Honestly, recruiting is pretty simple," Cullop said. "It boils down to relationships. When you know people and have a strong enough relationship with them, they trust you. It's no different when recruiting international players. If you can build a good relationship with the international coaches, they are more eager to send you players, because they know you will take good care of them and give them a great experience."
Another friendship or relationship that benefitted Coach Cullop and the Rockets in securing an international recruit occurred with the recruitment of two-time All-MAC recipient Zanoguera. Coach Cullop didn't have an opportunity to see Zanoguera  play firsthand, but she had some friends who gave her enough information to put the pieces together and let her know that Zanoguera could play at the Division I level.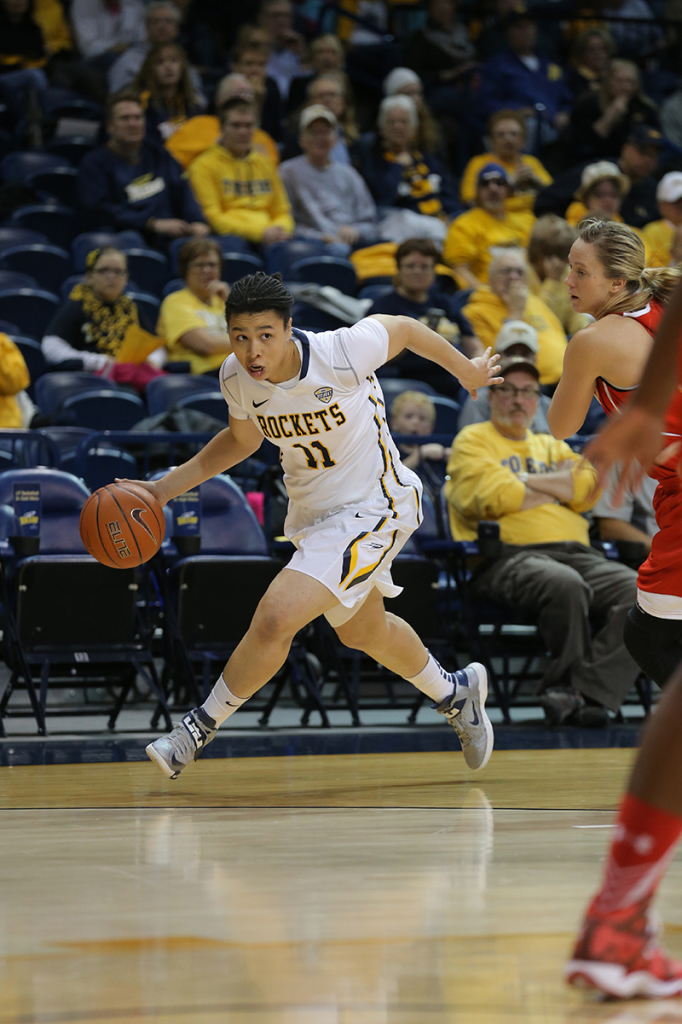 "Inma decided to come to Toledo very late in the recruiting process," Cullop said. "She actually took her official visit after school had started. I think being that late in recruiting scared some schools off and actually worked to our benefit."
Zanoguera recalls the recruiting process that led her to UT's campus.
"I remember Coach Cullop telling me I was good enough to play at Toledo," Zanoguera said. "She asked if I would be interested in coming over for a visit and experience what it is like to play for her. I thought it sounded pretty good, but I never really gave her an answer right off the bat. I thought about it for a long time, and when I finally decided to move forward with it, we emailed back and forth for a bit before I came on a visit. It was the best decision I've ever made."
Not only are the Rockets finding success in recruiting international players, but they are sending players overseas to play professionally after their collegiate careers are over. Andola Dortch, Melissa Goodall and Shafir have each signed professional contracts to play overseas over the last four years.
"Our players know they are going to be put through drills that will prepare them for the next level of competition," Cullop said. "They understand my staff is going to develop them in all areas of their game and give them the best opportunity to get to the next level."