By Patty Gelb
Most people don't love the thought of getting on the scale to check their weight, especially in a public location. Imagine having a weigh-in at your wedding where the results are displayed on a large screen to your wedding guests. That would be bad enough, but add having this take place on national television for the whole world to see.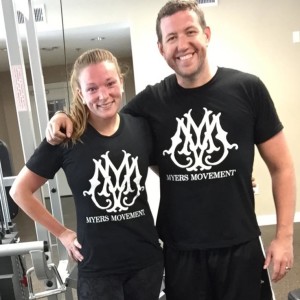 UT alumnus, Cain Myers (B.S. in Business Administration and Honors, '04) doesn't have to imagine it. He and his wife, Tiffany, went through this experience as one of the couples on ABC's special edition "Extreme Weight Loss – Love Can't Weight" that aired in June.
The show, "Extreme Weight Loss," is a television program where individuals volunteer to receive training and lifestyle changes in an intense boot camp setting. Season five of the hit series included three special episodes called "Love Can't Weight" where show hosts and trainers, Chris and Heidi Powell, help three obese couples get in shape, both physically and emotionally, for their weddings.
At the beginning of their show, Cain weighed 357 pounds. Tiffany weighed 260. In an early scene, the couple stands side-by-side looking into a mirror. Tiffany states that she can't picture them walking down the aisle in their current bodies.
It wasn't always this way for the young couple. Although they didn't know each other in college, they were both physically fit and active. Tiffany grew up in New Jersey and went to Temple University where she played Division One soccer. Cain grew up in Liberty Center, Ohio where he played football and wrestled through high school.
Following high school, Cain chose to go to the University of Toledo. He wanted to venture out and do something a bit different. Most of the kids he knew from high school were going to the local community college or Bowling Green.
"Once I visited the campus of UT and had a look around, I knew I wanted to go there," Cain said. "The campus was just gorgeous. I was also accepted into the Honors program, which is something that drew me to UT."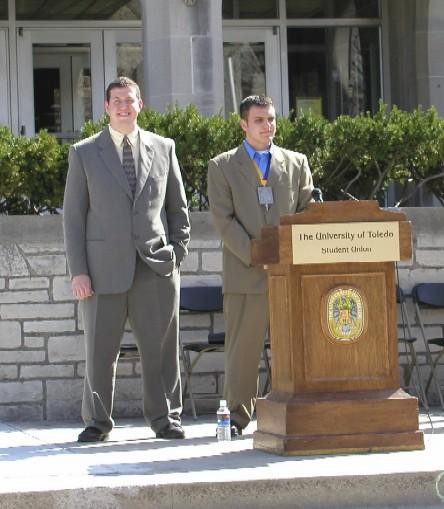 While at UT, Cain was very active. He was in the fraternity, Sigma Alpha Epsilon and a member of the wrestling club. He held the title of entertainment director for the Dance Marathon and served on the executive council for Interfraternity Council. He became a member of Darci Ault's SWAT team educating incoming freshmen on college issues like sexual assault and binge drinking and was very involved in student government, holding the office of vice president.
"Those were some of the best years of my life," Cain said. "I had so much fun at UT. I lived on campus and tried to get the full experience. I got involved in everything that I could. My years at UT really shaped who I am."
Following graduation, Cain got a job working at casinos in marketing, sales and promotions. He eventually worked his way to Caesars Entertainment in Las Vegas. It was during this time that he had a life-changing introduction made. He met his future wife Tiffany.
The introduction came through Tiffany's mother who was a travel agent in the casino business. One fateful evening, Cain was at a meeting with Tiffany's mother in Atlantic City when she pulled out a high school photo of her daughter. She told Cain that he really needed to meet her.
"I told her that I thought I would give her a call, and I did," said Cain. "Tiffany had just graduated from Temple University and was living in Philadelphia when we started talking. We first met in Philly when I was there on a business trip. I think we talked until the sun came up the following day. She is full of life, unlike anyone I have ever met."
Eventually Cain was able to move closer to Tiffany, working at Harrah's Casino (owned by Caesars Entertainment) in Philadelphia as the director of casino marketing. When Cain was offered an opportunity with Harrah's in New Orleans, Tiffany made the move with him.
The couple was happy and were talking about marriage, but their weight was a concern for both of them. They had gained a combined weight of 150 pounds during their four-year relationship and wanted to make a change.
Tiffany's mother found an ad from "Extreme Weight Loss." They were looking for couples who wanted to get married, but wanted to take the steps in their lives to lose weight first. To answer the ad, couples were asked to write a letter to the show's hosts, Chris and Heidi Powell.
Tiffany drafted a message with their story and the couple very quickly received a call to set up a Skype interview. Shortly after the interview, Tiffany and Cain were sent to Denver for two weeks. They underwent medical testing and met the trainers to determine if they would be a good match for the show. Forty people were at the two-week casting and at the end of the two weeks, the group was cut in half. The remaining potential cast members were told to go home, try to begin to lose weight and the show would let them know sometime in the next couple of months if they were cast.
Cain and Tiffany were one of three couple selected for this year's series, although they didn't know that at first.
The "Extreme Weight Loss – Love Can't Weight" episode that starred Cain and Tiffany begins with the backstory of the two and then the surprise by Chris and Heidi Powell coming to New Orleans to tell them they had been chosen to be on the show.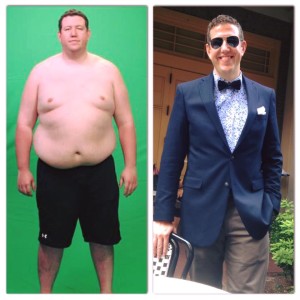 "We knew we were being filmed because we were told that all 20 people who made it through casting were going to have a film crew check on their progress," Cain said. "They said they wanted to film our diet cheat day at a restaurant. We were legitimately surprised when Chris and Heidi popped out of the kitchen."
Immediately following the surprise, the couple was taken to a park and told to complete a six-mile run on camera.
"It was so brutal," Cain said. "I mean that is right up there with one of the hardest things I have ever done. My legs, from my knees to my ankles, were going numb. It was something like 98 degrees that day and something like 100% humidity, so the heat by itself was an issue. Then trying to complete a longer run than we have ever done before; it was rough."
This was just the first big challenge beginning their six-month experience. The first three months, Cain and Tiffany worked together toward their weight loss goals; but the second half of the show, the couple was separated until the day of their wedding.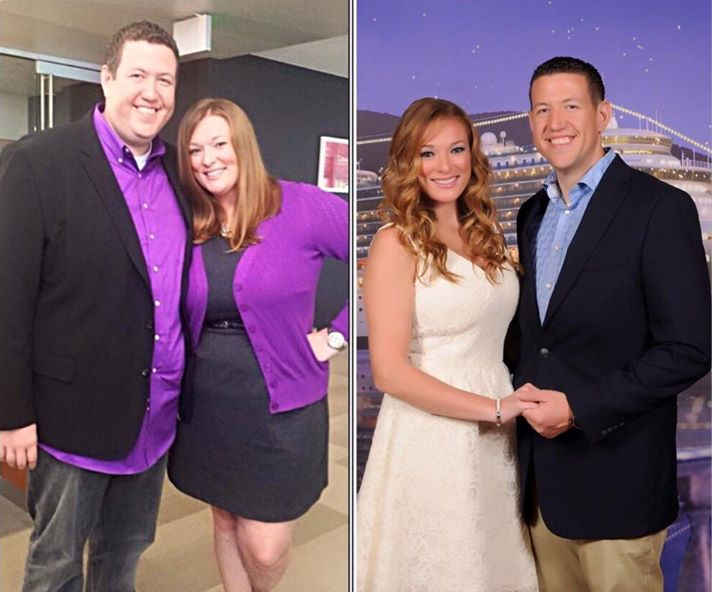 The story of Cain and Tiffany's journey turns into an emotional and touching story of triumph, culminating in a wedding that most couples could only dream of (except for the weigh-in portion). Held at the Biltmore Hotel in Miami, the wedding was planned by David Tutera, celebrity wedding planner and bridal fashion designer. The cake was made personally by Jeffery "Duff" Goldman, pastry chef and star of the Food Network show "Ace of Cakes." Food for the event was made by celebrity chef and cookbook author Rocco DiSpirito.
The final weight loss results the couple were able to achieve should be seen in the context of the show to avoid additional spoilers.
"It is so surreal," Cain said. "When we started we thought we would lose weight doing this, but there was a lot of unknown. I would sit back at the 90-day mark, and again at the six month mark and just think, 'Wow.' When you are really focused on something, it is amazing the results and how quickly the weight came off."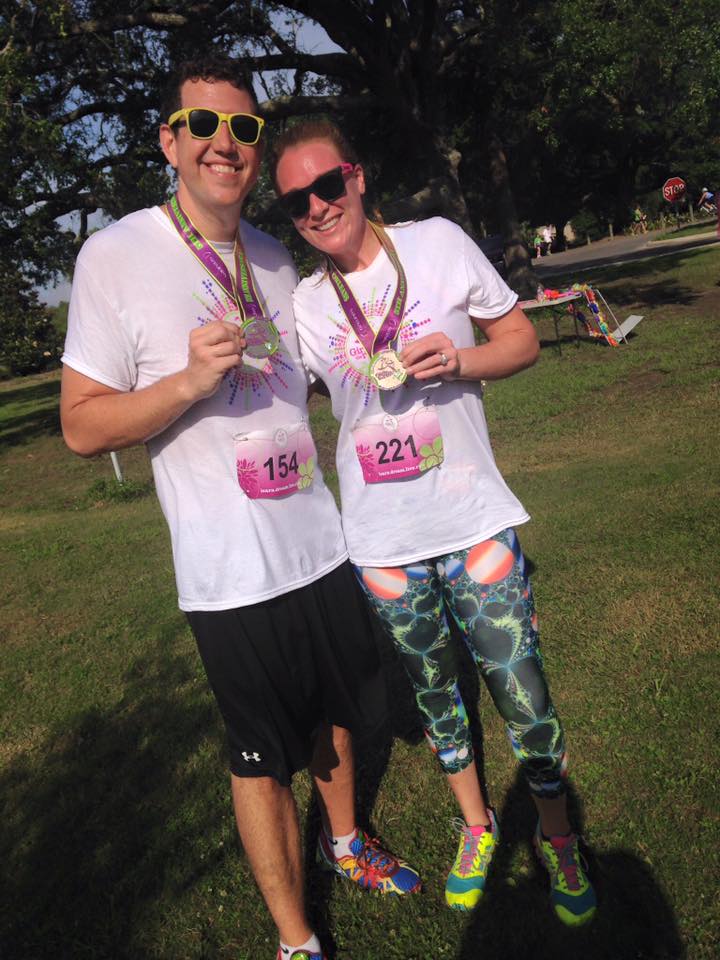 The Myers were both indelibly changed by their six-month experience on "Extreme Weight Loss – Love Can't Wait" and want to pay it forward. They work with individuals or groups that are interested in wellness or making life changes. They connect with fans through social media posting regularly on Facebook and Instagram and email directly with people who reach out to them.
"What we learned along our journey was that it is not necessarily about the diet, exercise or the things that everyone wants to change," Cain said. "It is really about your mind and finding what it is that is going to make you overcome the obstacles that you face. I feel like the mental side of losing weight, or accomplishing goals for that matter, is ignored constantly. If you really attack that, great things can happen."
To watch Cain and Tiffany's full episode of "Extreme Weight Loss – Love Can't Weight," click here.
To like their Facebook page and follow their updates, click here.
To visit their website, The Myers Movement, click here.