By Patty Gelb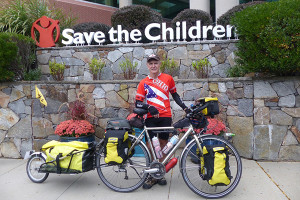 If you're going to talk the talk, you need to walk the walk.
A UT alumnus has put his own spin on that well-known saying.
"Get out there and be as active as you can," is the message that Alan Thompson, (BS,'71), has for the baby boomers from his generation. Good advice for all of us, and certainly taken by Thompson. He just passed the 6,000-mile point in a 9,000-mile bicycle trip following the perimeter of the United States.
This trip has always been a dream of his, although, long treks on a bicycle are not unusual to this seasoned cyclist. In 1985, he did an around-the-world trip where he crossed four continents. The journals that he kept eventually turned into the published book, "One Time Around: A Solo World Bicycle Journey," that is still available on Amazon.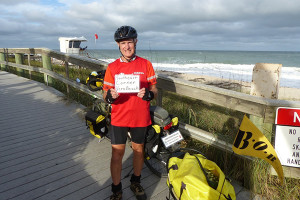 He followed that yearlong sabbatical with an over 3,000-mile trip in 2005 along the Lewis & Clark trail from St. Louis to Oregon.
But it was on August 17, 2015, when he started this journey and followed his dream to circumnavigate the U.S. on bike.
"I'm 66 and not getting any younger, so I knew it was now or never," said Thompson.
His age was not the only factor in the decision to make this journey now. Recent health issues held him back for several years. Earlier in 2015, during the water crisis in Northwest Ohio, Thompson had hip replacement surgery.
"I was in the hospital when they were carrying in bottled water," he shared.
Two years earlier, he had a malignant melanoma on his back and basal cell skin cancer on his eyelid that had to be addressed.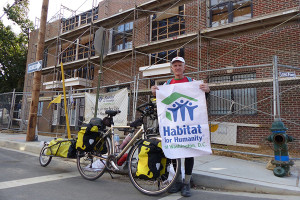 There was no possibility to attempt a long distance bicycle tour while dealing with medical concerns. After he worked through these issues, his mind turned back to his around the U.S. tour.
"I had a window of good health that I thought I better take advantage of," he said. "I felt I needed to go now if I was going to do this."
It was not just the adventure of the trip that made him want to take the journey. Thompson had the goal to raise money and awareness of two important charities – Habitat for Humanity and Save the Children. He is a longtime volunteer for the Maumee Valley Habitat for Humanity.
"I know what excellent work Habitat does in Toledo, around the U.S. and internationally," said Thompson. "Also, Save the Children is another excellent organization that is helping kids all around the world. What better causes than building homes for people and helping kids?"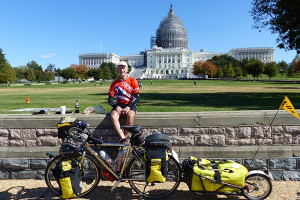 With all of those factors in mind, Thompson pedaled away on his bicycle from Toledo, Ohio, headed eastward.
His journey began along the shoreline of Lake Erie which turned into the shoreline of Lake Ontario in New York. He followed the Saint Lawrence River through Vermont before crossing into Maine. From that state, he turned south following the coastline of North America to southern Florida.
This trip has been a bit different from past bicycle journeys. For this trek, Thompson is towing a trailer behind him. He is carrying camping equipment, a computer, clothes, food and supplies — every inch of his bicycle and trailer are packed.
"The trailer changed the ride dramatically because it adds more weight," said Thompson. "But, it certainly draws more attention when I am going down the road. I get a lot of questions from people asking where I am going and where I have been."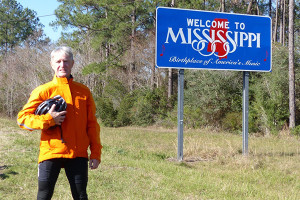 Thompson is camping, staying in motels and reaching out to those in the Warm Showers community. Warm Showers is an online community that is a worldwide hospitality exchange for touring cyclists. He camped more often in the beginning of the trip. The last few months he has spent more nights in an inside setting. He began the New Year in Florida and made short work of the Gulf Coast in January. He has spent February in the vast and desert terrain of Texas.
"It has been so cold down here," Thompson said. "Here in the desert, it drops down to the 20s overnight, and I am not a great cold weather camper. The other day I started the day riding in the 20s, but by midday it was lower 70s."
What has made this trip so special for the cyclist is the opportunity to raise funds and awareness for his charities, plus volunteer at building sites all around the country during his trip. He also gets the opportunity to indulge his avid interest in history.
Thompson is retired from a 31-year career as a World and American History teacher. He taught 7th and 9th grades at all three junior high schools in Sylvania, Ohio.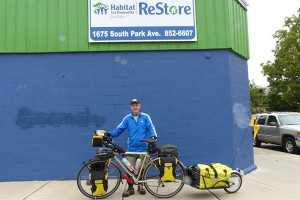 "Being a history teacher, I've always enjoyed visiting historical sites," he said. "On one of my last stops, I went to the Alamo and wrote a long historical post with my online update."
Thompson created a website that allows people to follow the trip. He is journaling his travels, writing about the conditions in which he is riding, sharing stories about the people he meets and detailing the history of the amazing places he sees.
"When I came through Massachusetts, I rode Battle Road between Lexington and Concord. I wrote a historical post about that. I did the same with Fort Sumter. So some of the updates I try make historical in nature. Some are just posts of 'here's what I am up to.'"
Thompson also uses his website to thank his supporters that donate to the charities he is riding for in his updates. He provides information about the charities and gives the opportunity to donate to Habitat for Humanity and Save the Children.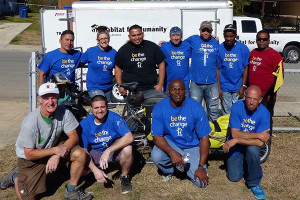 His bicycle tour has successfully raised over $12,000 for his charities so far, but Thompson was going through an internal debate after crossing into El Paso, Texas. When interviewed, Thompson was debating the longevity of this trip.
"I am really kicking things around in my head after 6,000 miles," he shared. "The main purpose of my trip was benefitting Habitat and Save the Children. I have done that. I have stopped to volunteer at 12 different Habitat facilities in 12 different cities on my journey here. But I have come to a point where the donations have really stagnated. I am just wondering if I am at that point that I need to decide if I am now just doing this for the adventure. I have already had a lot of adventure."
Thompson seemed to be struggling with the decision of whether to continue on. He spoke about, and has written on his blog, of how small a person can feel on the roads in Texas passing signs stating, "No services for 74 miles." Those of us driving in a car would glance at the gauges to make sure things were alright before continuing on. When riding on a bicycle, towing over 100 pounds of your survival gear, those 74-mile gaps in human contact become quite daunting.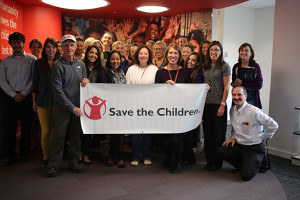 "Over the last six months, it has been a lot of great experiences. But it is tough being all alone out there on the road in the middle of nowhere," he said. "Parts of Texas have been so vast. You are just a small little dot going over the landscape with your bicycle. It's intimidating sometimes."
Following this interview, Thompson continued his journey. He headed west leaving Texas and crossed into New Mexico, his 22nd state. His most recent website update shared his stay in a Warm Showers community member's home and dealing with the brutal, in-the-face winds during a 67-mile day ride. He also wrote a description of what the desert across New Mexico looks like from his bike. His written descriptions, videos and pictures make the reader feel like they are sharing the journey with him.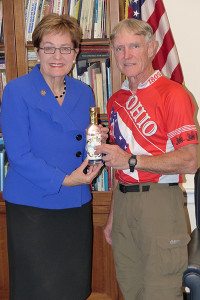 "I have been amazed by the beauty of the United States and the changing from one landscape to the next," said Thompson. "Coming out of the bayou of Louisiana into the vast open spaces of Texas… there is amazing variety in the country. Along the coastline there were many times I was riding right along the Atlantic Ocean and the gulf coast. It was just so beautiful."
Although Thompson was debating on completing his journey in mid-Feb. when he was interviewed, he is currently continuing on. He is enduring his greatest physical challenge and lives every day to the fullest.
"My message to the baby boomers is don't sit down," he said. "Keep on moving. Do whatever you can. Even if you are like me with artificial body parts, get out there and keep as active as possible."
If you would like to follow Thompson's trip, you can visit his website here.