By Vicki L. Kroll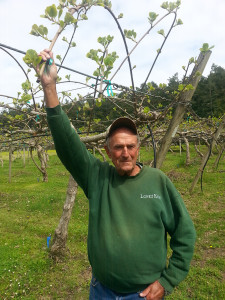 When these little kiwis grown by James "Jim" Smith (Eng '56) go to market, the small fruit take a sweet journey. Smith drives his truck north a few minutes up the middle of Lopez Island to the Washington State Ferries for a 50-minute ride across the Puget Sound to Anacortes, where the 85-mile road trip south to Seattle begins.
It's just another day for Smith, who lives on the third largest of the San Juan Islands, which are located in the northwestern part of Washington.
"The island itself is about 17 miles long and roughly about 3 or 4 miles wide. The full-time population here is about 2,500 people. But in the summertime, that grows tremendously because of the tourism," Smith said.
Sitting in his second-story home office, the Toledo native looked westward out the window at his 30 acres, which includes a fruit-tree orchard, garden, pond and grass fields.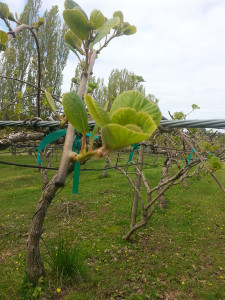 "It's a wide open area. What's nice about it is the afternoon sunshine comes in and the place lights up; it's really grand here in the afternoon," he said and smiled.
"About 25 something years ago, my wife, Connie, and I planted a whole bunch of poplar trees along one of our lot lines, and these trees have grown to be over a 100 feet tall now. It makes a nice boundary of property lines across our field and adds a nice look to the place."
Indeed, it's the quintessential springtime image: White and pink blossoms dot the manicured 5-acre orchard of kiwis, apples, pears and cherries. And the fields are greening up as the pasture grass grows to nearly 4 feet tall.
"We're waiting for a friend to bring the lambs over for the spring. We lease out 25 acres of pastureland for his flock and for cutting and baling," Smith said.
Life on the island is tuned to the seasons.
"Right now, the kiwis are beginning to set flowers, and by June or so, there'll be pollination taking place. Then the small kiwi begin to show up after that and then they ripen," he said. "We had to set up irrigation here because it can be dry in the summer, so it required the installation of a specialized system that goes to each plant and gives it the right amount of water every day.
"In October or November, about the time we might get a frost, we pick the kiwi and put them in insulated cold rooms in the barn so they won't freeze. And in the first part of January after they have time to ripen, we sort and pack them into 25-pound boxes and load our trucks and go to town. Ten years ago, we were hauling close to 9,000 pounds of kiwi down to Seattle. Most of the kiwi go to Whole Foods Stores."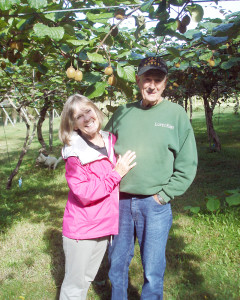 Then it's time to prune, which takes about six weeks.
"Today I'm going to work on the irrigation system; that takes some maintenance. And I'll have to weed-whack all the aisles where the plants are, and that takes about a week. In the meantime, we mow the grass in the aisle ways about once a week. It's a big job of maintenance, but it's got to be done. When it's done right, it looks nice and kind of like a big golf course."
The only commercial kiwi fruit farmer in western Washington is no stranger to work. After graduating from DeVilbiss High School, he enrolled at UT and put himself through college.
"I lived at home, that saved money, and I was able to pay my own tuition and take care of my own needs by having part-time jobs," he recalled.
While taking classes, he was a part-time estimator and draftsman at Surface Combustion Corp., which was on Dorr Street. After graduation, Smith was a mechanical engineer and worked on materials handling systems for industrial heat treatment equipment.
"Then one day the Boeing Company guy came to town recruiting. I had no idea what he was about, but it sounded intriguing, the aircraft business, and they were located in Seattle," he said. "I'd never been out that way before, but when they offered me a job, I said, 'Yeah, why not? I want to do that.'
"So we packed it up, drove our Volkswagen convertible out to Seattle and settled out here, and never came back."
That was 1958, right when the Jet Age was taking off. Smith worked in customer service in the Commercial Airplane Division, drafting customer training devices for new 707s.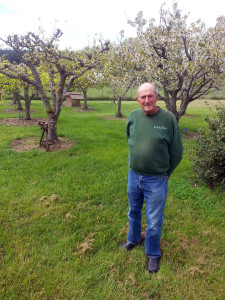 "I never was able to bring myself to be a desk-bound engineer. I wanted to get out and get involved with the customers," he said. "And it was an exciting time in the airlines."
After participating in the new 727 flight test and certification process in 1963, Smith was sent to LAX in Los Angeles as a field service engineer. There, he worked at maintenance bases of a number of airlines, including Western, Continental, TWA, United, Pan Am, American and Flying Tigers, all Boeing operators.
Four years later, Smith was accepted into Boeing's Marketing Department to become an airplane salesman.
"Once again it was an exciting time because airlines were buying these newer aircraft and putting them into service, and I could become involved in the process," he said. "Later in the '70s, the domestic business began to fall off, Boeing was trying to sell a number of airplanes, which some airlines for financial reasons could not take delivery of. This situation provided opportunity to promote sales of the 'white tails' in Latin America."
Sales expanded through Central America and in the Caribbean. Eventually, Smith was named sales manager focused in Peru, Bolivia, Paraguay and Ecuador.
In 1975, Smith became marketing manager at Boeing Computer Services, which was offering an automated passenger reservation system to replace handwritten ticketing in many of the world's airlines. Travels took Smith around the world as he oversaw the employment of the computerized system.
He left Boeing one year later and worked as a marketing manager for several aircraft supplier corporations over the next 22 years.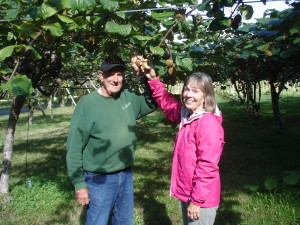 Smith retired in 1998 and moved from Bellevue, Wash., to Lopez Island into a new home on his farmland.
"When I go to the Boeing Museum in Seattle, I can visit the first 727, 737 and 747 airplanes that were used in the flight test programs and for customer demos and can say, 'I've flown on that airplane, sometimes in the cockpit jump seat.' They are famous test airplanes that have been put on display as museum pieces, but I can say I was able to fly on them. That was great fun."
Over the years, he and his family also were having fun on the water: "In 1966, we bought waterfront property on Orcas Island, which is part of the San Juan Island group. Later on, Lopez Island became one of our favorite places to go with our 36-foot sailboat. You could say that's how we got familiar with the waters around here. And at some point, I said to myself: 'I really want to live here.' And lo and behold we do."
While he sold his sailboat, he and Connie break out the bikes and pedal around the island. They also drive antique John Deere tractors from 1928 and 1952 in the Fourth of July parade. "Our six grown children plus five grandchildren and friends march with us in the parade," he added.
And, of course, they're outside taking care of their property.
"That was part of the thought when we retired: You just can't sit in a rocker somewhere and just go play golf, ride around in an RV, or something like that, and wait. To me, that's going to kill you. And it seems like that's what's happening to a lot of people our age. Pretty soon you start looking around and go, 'Whoa, some of them don't look really good; they really aged.'
"I think that has something to do with health and keeping very active. You have to keep solving problems and go and do it," Smith said. "I think this has been very beneficial all along, keeping life happy. So retirement on this farmland has been good for us."