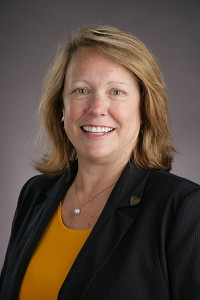 The University of Toledo Board of Trustees recently approved a new, multiple-campus master plan to facilitate UT's commitment to student success and student life experience; the growth of research, scholarship and creative activities; and strengthening UT's connection to our metropolitan community.
The master plan not only supports the University's vibrant academic core and increased research, but also positions UT to attract more high-quality students, faculty, clinicians and researchers to our region.
The new plan features technology-rich classrooms, multidisciplinary research labs for increased collaboration among disciplines, engaging student spaces that support a welcoming environment, consolidated and more easily accessible facilities for athletics, enhanced outdoor areas and improved connections to nearby neighborhoods.
Further, UT's master plan takes into account changing student demographics, with enrollment expected to steadily climb to nearly 23,000 in the coming years. Additionally, it supports an increase in funded research over the next several years through renovated research labs, providing ongoing, state-of-the-art technologies.
The master plan also will preserve and restore UT's iconic buildings, and will enhance green spaces, including Centennial Mall and Ottawa River. And, just as we currently are renovating Carlson Library floor by floor — turning book storage space into a more interactive learning environment—we will incrementally modernize UT's core teaching spaces.
As exciting as this plan is, it also takes into account declining financial support for higher education from the state of Ohio. Therefore, the plan calls for removing underperforming buildings such as Carter Hall, the Transportation Center and Westwood Building. Investments in University Hall, Thompson Student Union and Parks Tower will extend the lives of those buildings and improve their functionality.
As the master plan took shape over the past two years, we received a lot of input from faculty, staff, students and the community. Based on their feedback the plan was modified, and I'm now certain it will best meet the needs of the next generation of UT students and faculty, alumni, our partners in local and state governments, the community, and our region.
Thanks to the continuing support of diverse stakeholders, including UT alumni, we can look forward to a bright and sustainable future. For more details about the new master plan, please visit utoledo.edu/facilities/master-plan. Go Rockets!