Please submit your class note to: Amanda.Schwartz@utoledo.edu
'60s
| | |
| --- | --- |
| Ken Singer (A/S '68) is the president and CEO of Berkshire County Arc, located in Pittsfield, Mass. The nonprofit human services organization has a budget of $32 million and more than 700 employees, and offers a broad range of community-based services to individuals with developmental disabilities, brain injuries and autism. Singer has worked there for 37 years. | |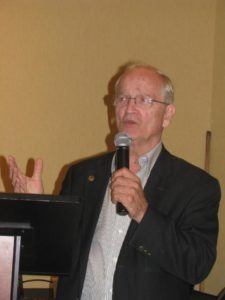 *Dr. James Young (MA '66)
published his book, "Union Power: United Electrical Workers in Erie, Pennsylvania," in February via the Monthly Review Press. He included material from dozens of oral history interviews and conventional sources to create the narrative of two unions at GE's vast Erie Works, from their origins in the Great Depression through their fierce persecution during the McCarthy Era, and withstanding the effects of globalization and the Great Recession. Young focuses on two characters of Northwestern Pennsylvania,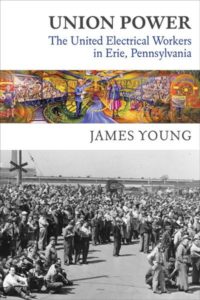 but a cameo appearance is made by Toledo's Edward Lamb, who owned radio, TV and newspaper holdings in the Erie area. Lamb came under heavy fire from conservatives and the Federal Communications Commission as a dangerous liberal in the 1950s. Young is an officer of the Pennsylvania Labor History Society, a member of the Committee on Adjunct Instruction of the Labor and Working Class History Association, as well as professor emeritus of history at Edinboro University in Pennsylvania.
'70s
| | |
| --- | --- |
| Beverly Markoff (Ed '71) was honored with a surprise party by family, clients and business associates at the Indiana Design Center in Carmel, Ind. The party celebrated the 15th anniversary of Beverly Markoff Interiors LLC. Mayor Jim Brainard signed a proclamation making February 15 Beverly Markoff Interiors LLC Day in Carmel. | |
| | |
| --- | --- |
| | *Jenny Deason Copeland (A/S '72) has published a book, "Tiananmen West: Why Nixon Ordered the Kent State Massacre." Deason Copeland performed decades of research in hopes of replacing conspiracy theories with facts. In the book, she details her theory that Nixon was in direct control of the event. The Kent State Massacre occurred May 4, 1970, at Kent State University in Ohio. |
Paul D. Kanneman (A/S '78, A/S '78) has joined Simmons Bank as executive vice president and chief information officer. In his role as CIO, his duties include management of information technology infrastructure, physical and information security, data analytics, business applications, and information technology project management. Simmons Bank is located in 94 cities across the states of Arkansas, Mississippi, Missouri and Tennessee.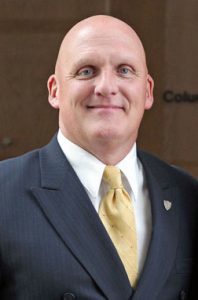 **Dr. Clinton O. Longenecker (Bus '77, MBA '78) has a newly published book titled "The Successful Career Survival Guide." The book is a collection of more than 700 best practices, key research findings, leadership tools, power quotes, and game-changing career advice to inspire and dramatically improve workplace performance and career trajectories. Longenecker is an award-winning business educator, author, researcher, consultant and speaker. He is cited as one of "America's leaders in creating high performance leaders and organizations."
He is a Distinguished University Professor and the director of the Center for Leadership and Organizational Excellence in the College of Business and Innovation at The University of Toledo. He has been the recipient of more than 50 outstanding teaching, service and research awards and numerous industry awards, including the Ernst & Young Entrepreneur of the Year, Toastmasters International Leadership Award and the Jefferson Award for Outstanding Public Service. He also has been recognized as "Best Professor" numerous times. In addition, he also has been recently recognized by The Economist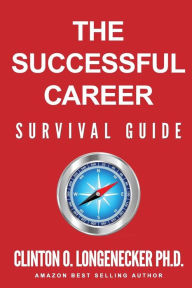 as one of the Top 15 Business Professors in the World.
Recently, Longenecker was selected as one of three finalists for Baylor University's 2018 Robert Foster Cherry Award for Great Teaching, the only national teaching award. Each finalist will present a series of lectures at Baylor during fall 2017 and a Cherry Award lecture at their home institutions during the next academic year. The award recipient will be announced in 2018 and will teach in residence at Baylor during fall 2018 or spring 2019.
'80s
Dave Sontag (Ed '83, MEd '88) was inducted into the Basketball Coaches Association of Michigan Hall of Fame. Sontag is a former Jefferson High School coach and longtime basketball official. He has been one of the top officials in the Monroe, Mich., area for many years, and has officiated four state championship games and six semifinals during his 37 years of working high school games. Sontag played baseball during his time at UT.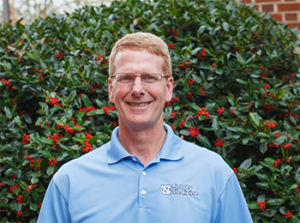 Dr. Thomas Brickner (MED '87)
is the team physician for the 2017 Men's NCAA Basketball Tournament champions at the University of North Carolina, located in Chapel Hill. Since 1996, Brickner has been the team physician for UNC men's wrestling, men's tennis, men's golf, women's soccer, women's field hockey, women's crew, women's softball and women's gymnastics, in addition to men's basketball. He was chief physician and medical department head for the U.S. Antarctic Program during two of his five years in the U.S. Navy and is board certified in family medicine with a certificate of added qualification in sports medicine.
Terry McKibben (MEd '88) was inducted into the Eagle Way Hall of Fame for Eastwood High School, located in Pemberville, Ohio. He started teaching at Eastwood in 1980 and taught Biology I for his entire career. He also created and taught an elective class of Forensic Science and a Marine Science Program that began in 1990. McKibben was a 20-year facilitator of Eastwood School District's Carpe Diem Leadership Program, served as the coordinator of the talented and gifted program, and served as the high school and junior high school boys and girls cross country coach. He also coached the boys track team, pole vault for BGSU's men's track team, and for the men's and women's track teams at the University of Findlay.
Toni LaRose-Gerken (MEd '82) returned to the Sun City/Okatie office of Weichert Properties: Coastal Properties, located in Bluffton, S.C. They are a full-service real estate company specializing in sales of residential and commercial properties. The office focuses on Sun City Okatie, a growing Pulte Retirement Community with more than 9,000 homes at build-out. The office also covers the growing areas around it in Jasper and Beaufort counties. LaRose-Gerken sold her half of a local real estate company to return to Weichert.
'90s
Dr. Shelley McNally (A/S '98, MA '06, PhD '16) is the new clinical assistant professor and executive director of education programs at the Jean Tyson Child Development Study Center at the University of Arkansas. The center's mission is to provide a model early childhood facility for children ages 8 weeks to 5 years; serve as a teaching laboratory for students in human development and family sciences and other disciplines across campus; and to serve as a research facility for faculty and graduate students. In her role, McNally leads the management of the children's programs, working with center faculty and faculty researchers; maintains national accreditation; trains future early childhood education professionals; works with families; makes key enrollment decisions; provides support and education to parents; and collaborates on research at the center.
Dennis Lutwen (MBA '92) was named president of automotive, North America for DHL Supply Chain, America's leader in freight transportation, warehousing and distribution, and supply chain solutions. Lutwen will be based in Westerville, Ohio.
*Eric Baltzell (Eng '94) was named chief executive officer at Garmann/Miller & Associates. Baltzell has more than 20 years of experience in the design and construction industry, and has worked at Garmann/Miller for 16 years. Garmann/Miller is a full-service architectural and engineering design firm in Minster, Ohio. The firm employs more than 45 people, including registered architects; landscape architects; professional engineers; interior and graphic designers; marketing professionals; construction administrators; and administrative personnel.
'00s
Michael J. Riesen (Law '08, MEng '08) is a new partner in the law firm BakerHostetler in the Atlanta office. Riesen is a member of the firm's Intellectual Property Group, focusing his practice on patent prosecution, including preparing and prosecuting cases on domestic and international patent applications; managing patent portfolios; and providing patentability and freedom-to-operate opinions.
Adrian Ribovich (Law '05, MBA '05) became a partner in the law firm Brennan, Manna & Diamond. Ribovich's practice focuses on business and corporate law, and tax, estate and asset protection. He is based in the firm's Akron, Ohio, office.
Dr. Amro Y. Al-Astal (RES '02, RES '05) joined the staff at the Marshall University Joan C. Edwards School of Medicine and the staff in the Department of Internal Medicine at the Cabell Huntington Hospital, located in Huntington, W.Va. Al-Astal is a fellowship-trained pulmonologist and critical care specialist.
Jason Whiteside (A/S '07) joined Cornerstone Hospice and Palliative Care as executive director in the organization's operations in Lake and Sumter counties in Florida. Whiteside oversees the teams responsible for patient care and family support; operations at the four hospice houses in Lake County and the Villages; and outreach to medical providers and the community.
'10s
Dr. Tyson Pinion (PhD '16) has been appointed the University of Findlay's assistant vice president for development for its University Advancement Office. In this new role, he has operational responsibility for fundraising activities, including involvement in capital campaign planning.
Births and Marriages
Jennifer Ann Vetter (Ed '08) and Jason Joseph Kraus were married Sept. 30, 2016, at Mon Ami Winery in Port Clinton, Ohio. The couple resides in Carlsbad, Calif.
Nathan Lee Bishop (Law '15) and Emily Lynn Patton are engaged to be married Oct. 28 at Burdoc Farms in Crofton, Ky. Nathan is an associate attorney at Curt Hamilton Injury Law in Henderson, Ky., and Emily is employed as a digital marketing coordinator at Escalade Sports in Evansville, Ind.
| | |
| --- | --- |
| | Greg Warren (A/S '08) and Katie Goins announced their engagement, and their wedding is planned for Aug. 5 on Carnival Cruise Lines. Greg is employed as a program administrator with the Ohio Department of Job and Family Services, and Katie is a student at Capital University Law School. |
Stacey Bonk (HHS '04) and Cale Bodenmiller are planning to wed Nov. 4. Stacey is an automotive key account manager for Michigan.com in Detroit, and Cale is an equipment manager at Advanced Heat Treat in Monroe, Mich.
*Thomas Patrick (Eng '15) and Lindsay Borawski will be married Sept. 16. Thomas is an engineer at Eagle Tugs in Taylor, Mich., and Lindsay is a registered nurse at Monroe County Health Department.
| | |
| --- | --- |
| *Daniel Ralph Liette (Eng '16) and Victoria Marie Borchers announced their engagement and a June 3 wedding. They will exchange vows at St. Remy Catholic Church in Russia, Ohio. Daniel is a project manager at Ferguson Construction, and Victoria is a kindergarten teacher at Covington Elementary School. | |
Death Notices
Faculty, staff & friends
Dr. Samuel S. Aryeetey-Attoh, Bolingbrook, Ill., 60. He joined the UT faculty in 1987 as an assistant professor in the Department of Geography and Planning. Aryeetey-Attoh served as chair of the department from 1996 to 2003. He was named a Master Teacher in the College of Arts and Sciences in 1993 and 1995; department chairs and committees of peers selected faculty members for this designation so large sections of introductory courses would be taught by highly experienced educators.
**Roy E. Barnes (Ed '57, MEd '62, Ed Spec '83), Toledo, 86. He joined the University in 1957 as a library assistant. Five years later, Barnes was promoted to chief periodicals librarian. In 1968, he was named assistant professor of library administration and serials librarian. He served on the UT Federal Credit Union board. Barnes retired in 1992, but continued working part time for seven years.
Margaret M "Mardy" (Young) Potter, Toledo, 94. She was a former UT employee who retired in 1995.
Kathryn J. "Kathy" Reilly, Toledo, 60. She was a UT employee from 1997 to 2002.
**Dr. Anson "Dutch" Spohler (Ed '51), Port Saint Lucie, Fla., 88. He was the athletic team dentist for several years. Spohler also played on the UT football team.
'40s
Ellen Malone (A/S '46), Notre Dame, Ind., 92.
**Nancy Flavell (Ed '41), Fort Lauderdale, Fla., 97.
**Jean MacDonald Burtch (Bus '47), Sylvania, Ohio, 91.
'50s
**Joan Sweeney (A/S '52), Clarendon Hills, Ill., 86.
Phyllis Grant (Ed '54, MEd '76), Toledo, 85.
**William Shisler (Pharm '55), North Canton, Ohio, 86.
Donna Mather (MEd '53), Toledo, 85.
'60s
Ronald Allan (Bus '66), St. Augustine, Fla., 73.
Richard Powell (Bus '61), Toledo, 77.
Paul Epstein (A/S '61, MEd '72, MA '97), Toledo, 78.
Dennis Ulrich (Law '69), Temperance, Mich., 72.
Helene Reichlin (Ed '69), 70.
John Valduga (MEng '65), Toledo, 79.
Dr. J. Paul Caldwell (Ed '68, MEd '70, Ed Spec '73), Crossville, Tenn., 85.
Sister Mary Kasper (Ed '64), Grosse Ile, Mich., 74.
'70s
Rebecca Ballenger (Ed '77), Perrysburg, Ohio, 61.
Shirley Gable (Ed '75, MEd '80), Mount Laurel, N.J., 89.
Karla Bartholomy (Ed '74), Perrysburg, Ohio, 64.
**Paula Songergeld (Pharm '74), Horton, Mich., 65.
George Uhrman (UTCTC '79, UTCTC '84), Columbus, Ohio, 57.
Ronald Lehmann (Eng '78), 77.
Melvin Barger (Univ Coll '75), Toledo, 91.
M. Pauline Laurie (UTCTC '76), Maumee, Ohio, 94.
Dale Langenderfer (Bus '77), Toledo, 73.
Harvey Ginsburg (Law '76), Lauderdale-by-the-Sea, Fla., 66.
Rev. James Riccitelli (A/S '71, MA '78), Fort Myers, Fla., 89.
'80 s
Constantine Galoosis (MEd '83), Niceville, Fla., 83.
**Dr. Kenneth Roush (A/S '80, MED '82), Toledo, 68.
Karen Bonfiglio (NRS '82), Stow, Ohio, 57.
Johnnye Warnsley (MEd '85), Toledo, 70.
Craig Pillow (Bus '86), Clayton, Mich., 68.
'90s
Helen Rutherford (UTCTC '96, A/S '98), Romulus, Mich., 43.
Janet Yeager (A/S '96, NRS '99), Toledo, 63.
Diana Murawski (UTCTC '96), Toledo, 48.
'00s
Matthew Stacy (Bus '04), Toledo, 38.
*Annual Alumni Association Member
**Lifetime Alumni Association Member