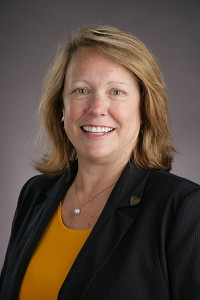 Graduates, UT Make Significant Impact
Earlier this month, 3,288 University of Toledo students graduated to become our newest alumni, topping the number of spring 2016 graduates by 151 students. Among them, 1,210–nearly 37 percent–earned an advanced degree, such as a master's, PhD, MD or JD.
With an eye toward student-centeredness, for the first time since 2008 we unified our graduation experience by holding Commencement ceremonies in the Glass Bowl for multiple Colleges on Sunday, May 7. Colleges with the largest number of graduates included our: College of Business and Innovation, 652; College of Health and Human Services, 608; College of Engineering, 435; College of Arts and Letters, 340; College of Nursing, 252; and College of Pharmacy and Pharmaceutical Sciences, 236.
The wide range of degrees and programs that has placed UT among the nation's most comprehensive universities is certainly a far cry from the University's humble beginnings as a private arts and trade school in 1872, when courses included little more than painting and architectural drawing. This academic diversity increasingly helps us to attract more students, who can remain at UT after earning their baccalaureate degree to pursue an advanced degree.
Earlier this month we released an economic impact study, which revealed that the University's impact on the region totals $3.3 billion annually. As the area's second largest employer, we're proud to be a major driver of the Greater Toledo economy. For every one job at UT, another 2.6 jobs are created; and for every one dollar invested by the State, $10 is generated to the local economy. Coupled with our faculty, UT alumni — 33 percent of whom remain in the Toledo area long after graduation — contribute $1.98 billion annually to local economic growth and competitiveness.
When you think about the growing number of UT students graduating in myriad fields of study, as well as our tremendous economic impact, it's easy to understand that what's good for the University is great for this region! While other major employers in northwest Ohio produce services such as health care, or products — many of which are automotive-related, UT's output is new knowledge, which exponentially improves the quality of life … not only for Toledoans of all socioeconomic levels, but also for the world.
Please help us to congratulate our new graduates, who are now among nearly 155,500 UT alumni worldwide. The professional contributions they make over the span of their careers, along with the tremendous economic impact the University has on our region, gives you even more reason to be proud alumni of this transformational institution.
Go Rockets!
Dr. Sharon L. Gaber
President, The University of Toledo