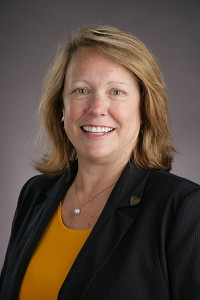 List of essentials crucial in preparing for success
Books. Laptop. Towels. Mini fridge. Laundry basket. Shower caddy. Umbrella …
As every parent of a university student knows, the list of essentials for self-sufficiency and success at college runs a full page long … and then some! Registering for classes, securing the right meal plan, finding class locations and making new friends are all part of the mental checklist that may keep them up at night, wondering if their daughter or son is sufficiently prepared to navigate the highly complex world of higher education after they're dropped curbside on move-in day.
As president of The University of Toledo, I want to assure every parent their UT-bound student can confidently rely on a full gamut of richly diverse academic offerings and safe, student life activities to succeed not only in college, but also long after graduation. For that reason, I'm pleased the Board of Trustees has approved UT's "Path to Excellence," a highly focused strategic plan for 2017 – 2022.
Developed by a committee of 21 individuals with broad input from multiple stakeholder groups, this five-year plan includes the major essentials necessary for institutional sustainability: (1) academic excellence; (2) research, scholarship and creative activities; (3) faculty, staff and alumni; (4) fiscal strength and infrastructure; and (5) UT's reputation and the engagement of key partners.
Much like formulating a student's list of essentials for surviving campus life, targeting these five pillars will prepare our institution for long-term success.
What's next? Now that our strategic plan has been developed and approved, UT's administration, faculty and staff will be accountable for achieving well-defined metrics for each of its five pillars. Further, UT's 13 Colleges will now develop complementary goals and actions in alignment with the University's strategic plan, which will improve departmental efficiencies and tie back to our mission.
I want to thank all of our many constituents for their input in producing our new strategic plan. While much work lies ahead as we implement it, I'm confident we have the expertise and determination to achieve all of its metrics. Thanks go to you, too, for your continued engagement with us. You can be proud your alma mater now has a clear "list of essentials" and is well-poised for long-term success.
Go Rockets!
Sharon L. Gaber
President
The University of Toledo