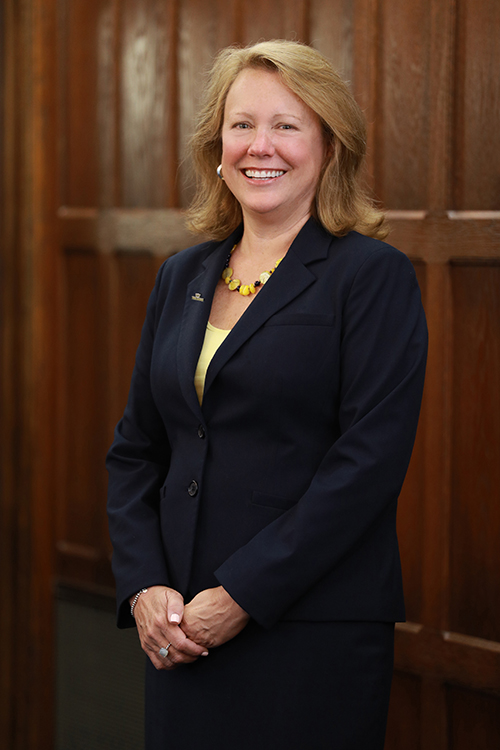 Here at Rocket Nation, we're all very excited to begin the new academic year! I'm especially pleased to share recent accomplishments that should make you proud of your alma mater …
Over recent months UT has made great strides in becoming more student-centered, including requiring second-year students to live on Main Campus; all campus residence halls are currently full to capacity! With more than 350 student organizations and comprehensive degree offerings, our campus community is continually strengthening its engagement with more students, both academically and socially.
Additionally, new popular eateries have opened in the Thompson Student Union based on student feedback, and Carlson Library will hold a ribbon-cutting next month to celebrate a multimillion-dollar renovation that has new, feature windows and beautifully appointed new spaces for students to meet and study.
Student-preparedness has risen this fall with improved ACT scores, plus UT has implemented a new 15-week semester that will provide more flexibility for students to complete co-ops, study abroad, conduct laboratory and field research, and take advantage of our many other experiential learning opportunities … all of which underpin student success.
UT continues to make measurable gains in its rankings, as well. Schools.com, an online source for education information, just named UT the best four-year college in Ohio based on its affordability, flexibility and student services. The University also ranks No. 2 in the state for the number of degrees we offer via distance education (46), with 36 percent of our students enrolled in at least some online coursework.
Also worth noting is that a recent analysis of student loan debt by LendEDU revealed UT graduates have the lowest student loan debt among all of the state's public colleges. The average student loan debt per borrower for UT's Class of 2016 was $24,437.
Finally, we have welcomed 65 faculty members to campus this fall, and have announced four new deans: Dr. Linda Lewandowski, College of Nursing; Charlene Gilbert, College of Arts and Letters; Dr. Michael Toole, College of Engineering; and Beau Case, University Libraries.
I ask that you please share all of this great news with your friends, families and co-workers! Together, we are collectively strengthening UT's regional and national reputation. Sincere thanks for your ongoing support and contributions, and best wishes for a beautiful autumn.
Go Rockets!
Sharon L. Gaber, Ph.D.
President, The University of Toledo