Seasons provide reasons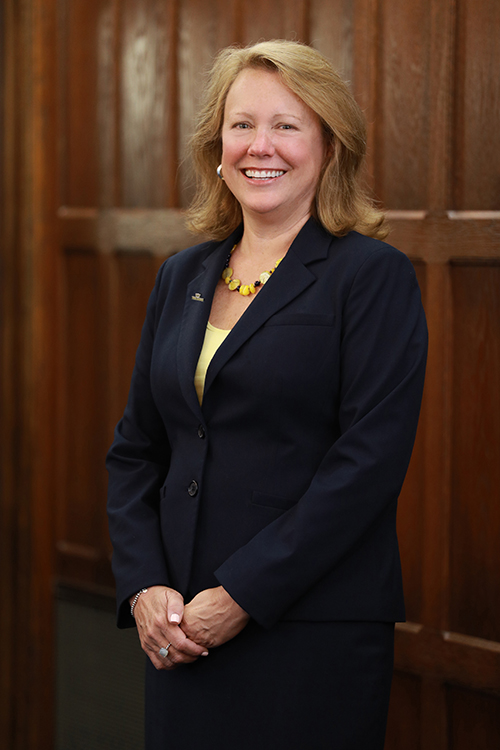 With crisp autumn days now upon us in northwest Ohio, the change of seasons prompts important rituals, such as gathering around the dinner table with friends and family at Thanksgiving to celebrate our blessings.
Along with exceptional faculty and physicians, dedicated staff and more than 20,500 students, I'm especially grateful this year that The University of Toledo continues advancing our newly established strategic priorities: improving student success, gaining prominence, fostering a culture of excellence, ensuring a strong financial base and strengthening our community engagement.
Academically, UT's undergraduate GPA rose to 3.42 this fall; our internal medicine residents recently scored in the top 5 percent on a national American College of Physicians exam; and our student-athletes' combined GPA rose yet again – to 3.27 at the end of last season, marking the 17th consecutive semester they achieved a 3.1 GPA or higher.
We also continue elevating our reputation. On the national front, UT was presented with the Christa McAuliffe Excellence in Teacher Education Award last month by the American Association of State Colleges and Universities, having been selected for this honor among 400 universities. And in Ohio, UT currently is ranked the best four-year college based on criteria such as affordability, flexibility and student services.
To expand faculty and staff enrichment, last month we launched a professional development program to help groom high-potential employees for future leadership positions. This yearlong program complements presidential fellowships and the UT Leadership Institute we established last year to prepare faculty for leadership roles in higher education.
Further, we continue building a strong financial foundation; for instance, annual giving rose more than 23 percent last year. Welltower recently announced it is gifting UT an estimated $30 million in land and real estate – the largest gift received by the University in our 145-year history! And, during UT's inaugural Day of Giving last month, we raised nearly $454,000 in support of University initiatives.
In terms of community impact, UT's total economic contributions tallied $3.3 billion each year. UT's Medical Center also is a proud contributor to the region, providing care for 300,00 patients annually. And, we currently are conducting our annual Community Charitable Campaign – UTC3 – which raised more than $127,000 last year to help local nonprofit organizations in our community fulfill their missions.
Indeed, the University's list of growing accomplishments gives us plenty to be grateful for this season, and even more reasons for you to be proud UT alumni! Please help to spread our great news; we appreciate that we cannot continue making such incredible progress without your ongoing support.
Here's wishing you and your family have much to celebrate this Thanksgiving, too. Thank you … and Go Rockets!
Cordially,
Sharon L. Gaber
President, The University of Toledo