Ensuring success of first-generation students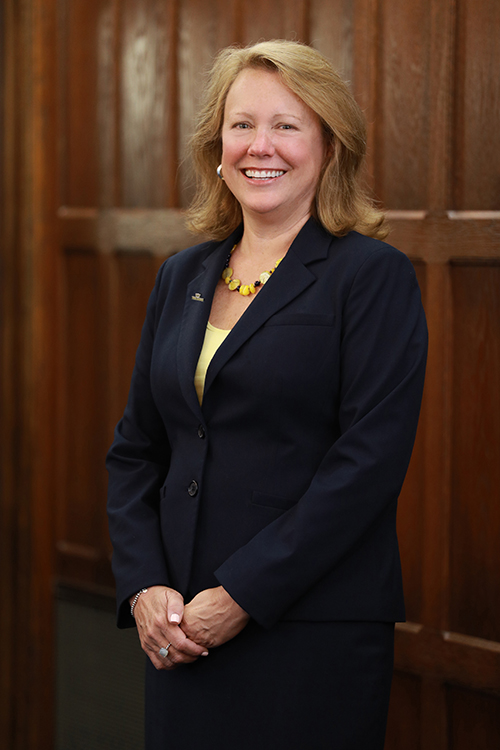 Did you know one in three students currently enrolled at The University of Toledo is a first-generation college student?
To support our first-generation students, UT offers programs through TRIO – a group of (three originally—hence its name, and now eight) federally grant-funded outreach and student services programs, such as Upward Bound. TRIO programs are specifically designed to identify and provide services for individuals from historically underrepresented demographic categories.
TRIO was our nation's commitment to the dream of education for all Americans, regardless of race, ethnicity or economic circumstances. For more than 50 years, these programs have assisted students such as those experiencing severe economic challenges, disabilities, foster care or homelessness.
Thousands of well-known Americans have successfully reached their full potential through a college education because of TRIO programs, including Angela Bassett, Academy Award-nominated actress; Wil Haygood, journalist and author of The Butler; Franklin Chang-Diaz, the first Hispanic American astronaut; Kenneth Corn, Oklahoma's youngest state senator; and John Quinones, ABC news anchor and correspondent who recently spoke at UT during Hispanic Heritage Month.
UT currently holds grants for TRIO Student Support Services, Upward Bound, and Upward Bound Math and Science. A few of the services the University provides first-generation students through TRIO include academic advice, personal counseling, career workshops, financial literacy and professional mentors, in addition to activities that provide social support and networking.
In addition to TRIO, faculty, staff and students from across UT campuses have been meeting to strategize how best to recognize and celebrate first-generation students. They include representatives from Academic Affairs; Student Affairs; University Libraries; Diversity and inclusion; Alumni and Annual Engagement; Sociology and Anthropology; and Sigma Lambda Bamma, our Latino sorority.
No. 1 among UT's strategic priorities is to improve student engagement and academic success. We continue striving to ensure that first-generation – and all – students have the appropriate resources needed to meet with success, both inside and outside the classroom. When students know they are part of a supportive community committed to addressing needs specific to them, they have an even greater chance of graduating with a degree upon which they can build for lifelong success.
As you enjoy the festivities of this holiday season, please know how much we appreciate your ongoing support of our academic, clinical, research, athletic and extracurricular programs. Together, we're collectively offering the next generation of college graduates a very promising future. Best wishes for happy holidays … and Go Rockets!
Sincerely,
Sharon L. Gaber, Ph.D.
President, The University of Toledo