Please submit your class note to: Amanda.Schwartz@utoledo.edu
'90s
Nate Schiffel (Univ Coll '99) was sworn in as a police officer in the Newark, Ohio Division of Police.
'00s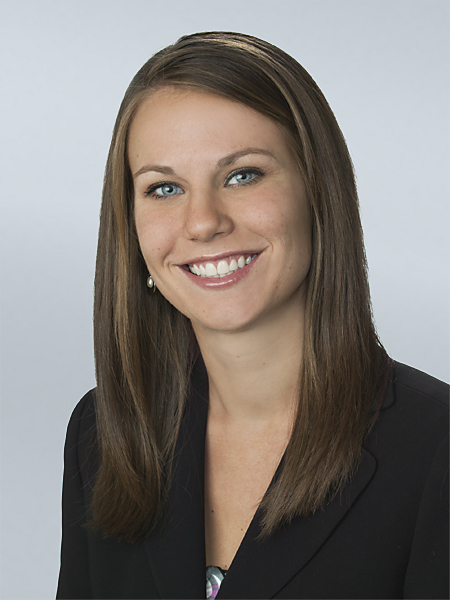 Beth M. Eckel (Law '09), was elected to partner in the real estate practice group of Shumaker, Loop & Kendrick, LLP, in their Toledo office. She focuses her practice on commercial real estate, REITs and financial institutions and services.
Doug Dibert Jr. (A/S '04) was given the Best eCommerce Business award for his company Magnfi, by ActionCoach International, the No. 1 business coaching organization in the world. Magnfi was created as an easy way to capture video testimonials and give users a fully produced video testimonial ready to share.
| | |
| --- | --- |
| **Robert Kramer (Eng '05) was elected to the Obetz Village Council in November 2017. Kramer also was recently promoted to the position of programmer at South-Western City School District, located in Grove City, Ohio. He is currently serving as president of the Columbus Chapter of the University of Toledo Alumni Association. | |
'10s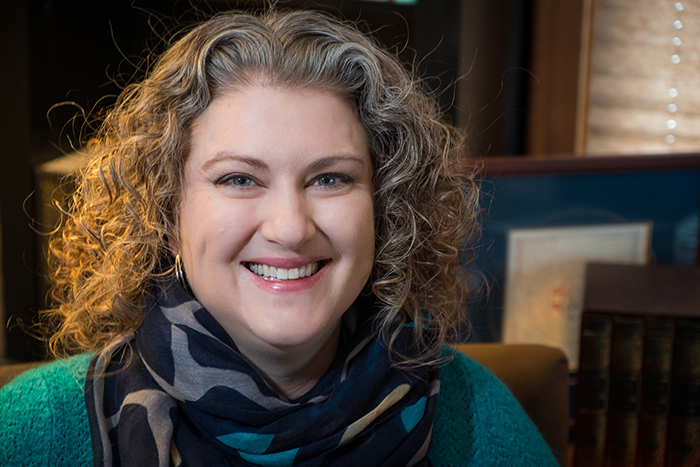 *Tana M. Schiewer (MLLSS '12) recently graduated from Virginia Tech with a PhD in rhetoric and writing. Her dissertation was titled "The Nonprofit Mission Statement as Genre: Speech Acts, Social Facts, and Ecologies."
| | |
| --- | --- |
| *Bret Babcock (Bus '10) was selected to receive the 2018 Nashville's Top 30 Under 30 award, given by the Cystic Fibrosis Foundation of Middle Tennessee. Each year, the foundation recognizes the city's most active young professionals and philanthropists under the age of 30. Babcock is the CFO of LOGICFORCE, a technology consulting firm that provides eDiscovery, IT optimization and network service consulting, and digital forensics services to clients in the legal industry. | |
Births and Marriages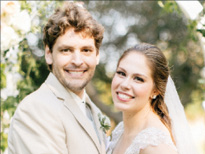 *Eric Rice Starr (PhD '17) and Alison Nicole Koch were married on Aug. 5 at the Rengstorff House in Mountain View, Calif. Eric is a postdoctoral fellow at the National Institutes of Health in Bethesda, Md., and Alison is a teaching artist at Drama Kids International in East Montgomery County, Md.
Death Notices
Faculty, staff & friends
**Daniel R. Walch (A/S '73, MEng '80), Toledo, 65. He was an adjunct professor in the College of Engineering.
Tamela R. (Howe) Worthington, Toledo, 53. She was a medical assistant at UT Medical Center from 2015 to 2017.
J. Michael Porter, Bluffton, S.C., 75. He was the associate vice president for government affairs at MCO from 1991 until his retirement in 2001.
Marilyn J. Radel (MEd '89), Findlay, Ohio, 70. She was a teacher at the Ada Stephens Early Childhood Demonstration and Research Center during the 1980s.
Dr. Glenda E. Ried (Bus '55, MBA '61), Glen Ellyn, Ill., 84. She began teaching accounting at UT as an instructor in 1959, was promoted to assistant professor in 1961, to associate professor in 1974, and to professor in 1980. A registered certified public accountant in Ohio since 1960, she was among the first Toledo-area women to become CPAs. She received the emerita designation when she retired in 1992.
Dr. Robert E. Shanahan, Sylvania, Ohio, 86. He was named a clinical assistant professor of surgery in 1982 and was promoted to clinical associate professor in 1986. His appointment ended in 2003.
Jane E. Smith, Toledo, 94. She was a volunteer and former member of the board of the Satellites Auxiliary.
Genevieve "Ginger" R. Bienick, Toledo, 70. She worked at MCO from 1980 until her 2007 retirement as administrative assistant in the Mulford Library.
Odessa (Lewis) Brown, Toledo, 85. She was a cook at the University for 34 years.
Barbara "Babs" Davies Cubbon, Toledo, 90. She and her husband, Frank, were longtime benefactors of the University, particularly the College of Law. They established a fund to support the College of Law Moot Courtroom and also started the Frank Cubbon Jr. Scholarship for law students.
Barbara L. Julius DeMars (Ed '64), Toledo, 75. She volunteered with the Satellites Auxiliary.
Dr. Ann Lindbloom La Rue (MA '81, MA '85, PhD '92), Toledo. 86. She was an adjunct professor of English in the 1980s and 1990s.
David Leigh Root, Harbor Springs, Mich., 78. In 1978, he became president and CEO of the family business, Root Outdoor Advertising, a company that contributed to UT. The bridge on Stadium Drive behind the Snyder Memorial Building is named for the Toledo businessman.
Shirley M. (Brown) Zietlow, Perrysburg, Ohio, 84. She was a secretary at UT for several years.
Lois M. Bruce, Maumee, Ohio, 80. She worked at MCO from 1974 to 2000, retiring as parking/traffic controller.
Mary Jo (McBride) Hanudel, Toledo, 82. She was a former MCO employee.
Ruth M. (Johnson) Leininger, Toledo, 95. She was a member of the Satellites Auxiliary who volunteered in the hospital gift shop.
Dr. Richard Cee Nan Tam, Monclova, Ohio, 40. He was a clinical assistant professor of surgery and community-based volunteer faculty member since 2015.
**Danuta Lange (att. 1969), Swanton, Ohio, 77.
*Susan Wittenberg, Toledo, 71.
**William Dittman (att. 1962), Sylvania, Ohio, 77.
'30s
Leona Goldman (A/S '37), Ann Arbor, Mich., 101.
'40s
Eugene Micinski (Eng '42), Avon, Ohio, 95.
Thomas Biebesheimer (Eng '48), Oregon, Ohio, 91.
Mary Lee Biebesheimer (Ed '48), Toledo, 70.
**Margery Shinkle (Ed '44), Temperance, Mich., 95.
Alton Gladieux (Ed '46), Perrysburg, Ohio, 93.
*Jean Heiing Geis (Ed '47, MEd '66), Sylvania, Ohio, 92.
**Helen Black (A/S '42), Gilbert, Ariz., 96.
**William Kamke (Eng '43), Ponte Beach, Fla., 96.
'50s
**Leonard Urbanski (Bus '50), Toledo, 92.
Russell Zaccaria (Bus '58), Taylor, Mich., 84.
James Haggerty (Bus '54), Toledo, 86.
**Robert Freeman (Eng '51), Yorktown, Va., 93.
Joyce Gallant (Ed '50), Southfield, Mich., 88.
David Mills (A/S '57), Interlochen, Mich., 82.
Thomas Scribner (A/S '59), Toledo, 84.
**Katherine Ray (Ed '59), Pensacola, Fla., 97.
Judith Tobin (Ed '52), Aurora, Ohio, 87.
Helmuth Sautter (Eng '51), Palm Coast, Fla., 89.
**Martin Smith (Bus '50), Waterville, Ohio, 93.
'60s
Gerald Sweet (Bus '62), Cedarville, Mich., 84.
**John Goodhand (A/S '69), Toledo, 80.
James Heider (Eng '60), Bowling Green, Ohio, 81.
Patrick Connors (Ed '60), Tecumseh, Mich., 84.
**Wayne Starr (Bus '60), Holland, Ohio, 79.
Douglas Heinlen (Ed '65), Dundee, Mich., 78.
**Franklin St. Germain (Bus '60), Lambertville, Mich., 81.
Jack Bernard (UTCTC '60), Toledo, 79.
*Edward Kelb (Bus '62, MEd '77), Perrysburg, Ohio, 84.
Richard Cheney (Bus '65), Maumee, Ohio, 85.
Dr. Dorothy Tucker (MEd '68), Los Angeles, Calif., 79.
**Dr. C. Thomas Kahle (A/S '64), Woodville, Ohio, 75.
Ann Kuebbeler (A/S '64), La Junta, Colo., 78.
'70s
John Speer (UTCTC '71), Toledo, 83.
Clark Frazier (MEd '75), Rawson, Ohio, 90.
*Konstantine Petros (Ed '72), Toledo, 69.
Kent Jeffrey (A/S '70), Toledo, 77.
**Dr. Victor Ricker (MED '76), Toledo, 67.
Dale Hummon (A/S '78), Toledo, 70.
Richard Koperski (UTCTC '75), Maumee, Ohio, 75.
John Garand (Law '70), Perrysburg, Ohio, 74.
Sister Mary Wodarski (MEd '72), Sylvania, Ohio, 82.
Glen Young (UTCTC '79), Toledo, 77.
Dr. Milton Shatzer (A/S '70), Malibu, Calif., 71.
Dorothy Huebner (Ed '71), Glenview, Ill., 90.
John Jacobs (UTCTC '74), Sylvania, Ohio, 65.
'80s
Sylvia Carter (A/S '83), Toledo, 59.
William Begin (Univ Coll '89), Toledo, 79.
Valerie Ruff (A/S '85, MS '87), Carmel, Ind., 54.
Carol Davis (UTCTC '89), Law Vegas, Nev., 80.
Sharon Huss (Ed '85), Toledo, 77.
Jeanne Tenney (UTCTC '86), Waterville, Ohio, 64.
Matthew Rassenfoss (Bus '87), Monclova, Ohio, 52.
Bernadette Krueger (MEd '82), Liberty Center, Ohio, 82.
Mark Kowalski (A/S '84), Toledo, 59.
'90s
Renee Simpson (UTCTC '98, HSHS '01), Toledo, 59.
Robert Shoviak (Bus '90), Youngstown, Ohio, 50.
David Prati (Eng '94), Petersburg, Mich., 45.
Skyler Sartor (A/S '99), Sandusky, Ohio, 40.
Maureen Harrah (Ed '91), Boonsboro, Md., 48.
Dr. A. Debra Nicotra (MEd '95), Oregon, Ohio, 65.
'00s
Sharon Ward (Univ Coll '02), Toledo, 59.
Lance Kinnebrew-Schley (Bus '01), Toledo, 41.
Dorothy Pettaway (HSHS '01), Toledo, 71.
*Annual Alumni Association Member
**Lifetime Alumni Association Member