Please submit your class note to: Amanda.Schwartz@utoledo.edu
'70s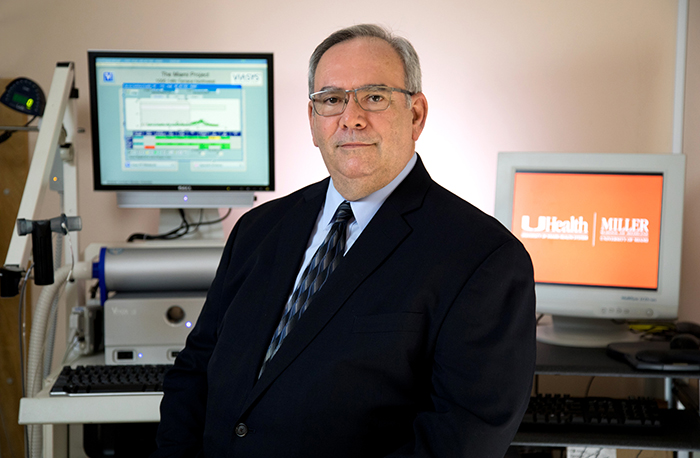 **Dr. Mark S. Nash (A/S '76, MS '80, PhD '84) has been selected by the American Congress of Rehabilitation Medicine Board of Governors to receive the 2018 ACRM John Stanley Coulter Award. This award recognizes a professional whose lifetime achievements have contributed significantly to the field of rehabilitation. Dr. Nash is professor of neurological surgery and physical medicine and rehabilitation at the University of Miami Miller School of Medicine. He received the UT Judith Herb College of Education Distinguished Alumnus Award for Professional Achievement in 1996.
'80s
**Thomas Reinehr (Eng '85) was designated a Pioneer in the National Reconnaissance Office (NRO). The director of national intelligence and director of the NRO presented him with this prestigious honor. Reinehr has had a successful career in the aerospace and defense industry, and he is currently a principal fellow of the Raytheon Company.
Diana Ruiz-Krause (Bus '82) began a position as the chief of security for Toledo Public Schools. Ruiz-Krause was a Toledo police officer for 34 years before taking on this new role. TPS has 52 schools within the district.
'90s
| | |
| --- | --- |
| | Wendy Hartman Hasselbach (Univ Coll '93) was named executive director of St. Clare Commons in Perrysburg, Ohio. St. Clare Commons offers assisted living, memory care, skilled nursing, rehabilitation, long-term care and short-term respite stays. |
| | |
| --- | --- |
| J. Douglas Miller (Eng '90, Law '99) was re-elected president of the Wood County Economic Development Commission for a two-year term. The commission promotes the economic health of Wood County, Ohio. Miller is a partner in the intellectual property practice in the Toledo office of Shumaker, Loop & Kendrick, LLP. | |
| | |
| --- | --- |
| | Phil Kortokrax (MBA '93) was promoted to senior vice president, global operations and procurement at Cooper Tire and Rubber Company. In this role, he is responsible for overseeing the company's global manufacturing operations, which include eight tire manufacturing plants on three continents, as well as global procurement. Cooper Tire is the parent company of a global family of companies that specialize in the design, manufacturing, marketing and sales of tires for passenger cars, light trucks, medium trucks, motorcycles and racing. |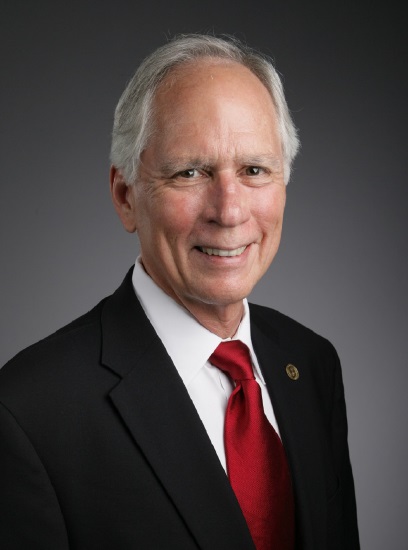 **Dr. J. Lee Johnson (PhD '99) received the Higher Learning Commission's 2018 Outstanding Service Award. This honor is the highest award given to a peer reviewer by the Commission. Johnson was recognized for contributing significantly and displaying extraordinary service in the development and analyses of financial metrics and training sessions for peer reviewers and institutions. The Commission accredits colleges and universities in a 19-state region of the United States.
In addition, Dr. Johnson has served on, or chaired, over two dozen Institutional Actions Council meetings or hearings. He also served as a member or chair of over 40 institutional visits, including comprehensive, focused, substantive change, advisory, and sanction-related visits. In 2007, Dr. Johnson helped create the financial review panel, which is responsible for reviewing institutions under financial distress. He is often called upon for advice and consultation due to his insights and understanding of best practices and good judgements. Dr. Johnson is the go-to reviewer with a high level of expertise and insight regarding institutional governance and finances. He has often stood ready to assist other peer review teams and HLC staff when complex situations arise at an institution.
Dr. Johnson is the senior vice president for business and finance at Siena Heights University in Adrian, Mich. He is the immediate past president of the UT Alumni Association Board of Trustees.
'00s
| | |
| --- | --- |
| | Chris Evanoff (Bus '09) joined Fennemore Craig, one of the largest real estate practices in the mountain west region, in their Phoenix, Ariz. office. Evanoff focuses his practice in the area of real estate transactions. Fennemore Craig encompasses all aspects of real estate, from acquisition to finance, through development, leasing and sales. |
'10s
| | |
| --- | --- |
| Lachmond Bratton (Bus '14, Bus '14) became the assistant head coach of the men's and women's tennis programs at Seward County Community College, located in Liberal, Kan. | |
| | |
| --- | --- |
| | Megan Sciarini Smith (A/S '10, A/S '10) started a position at Apple as an AV systems engineer for their retail technologies team. She works at their Cupertino, Calif. headquarters. |
Births and Marriages
Benjamin J. Hammer (HSHS '13) and Ashley A. Fox announced their engagement and are planning a wedding in Findlay, Ohio on September 8. Benjamin is studying at Ohio University's Heritage College of Osteopathic Medicine, and Ashley is employed at Clarity 2 Prosperity in Westlake, Ohio.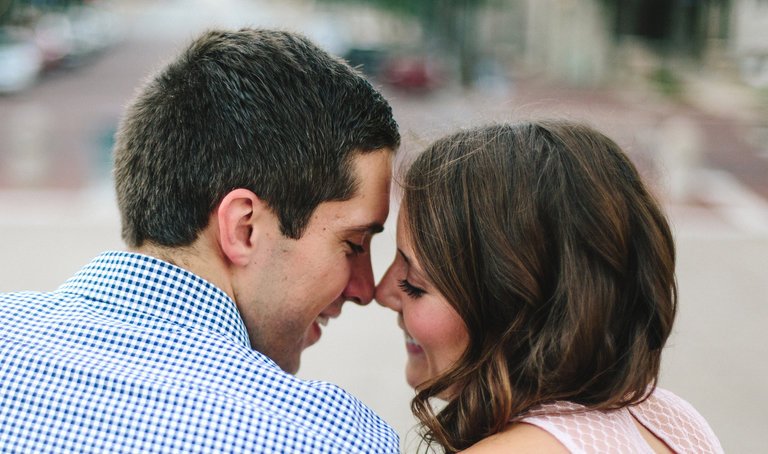 Dr. Mark Douglas Berlacher (MED '14) and Dr. Michelle Ariana Torbeck were married at St. Francis de Sales Church in Cincinnati on March 17. Mark is a chief resident in internal medicine at Indiana University, working at Eskenazi Hospital, and Michelle is a resident in medicine-pediatrics at Indiana University, also working at Eskenazi Hospital.
Death Notices
Faculty, staff & friends
**Dr. Donald J. Ewing (Eng '52), Toledo, 87. He joined the University faculty in 1954 as an instructor and was named chair of the new Computer Science and Engineering Program in 1978. Ewing served on numerous campus committees, including chairing the University Computer Committee. Ewing retired in 1991 and was named professor emeritus of electrical engineering. He and his wife, Kathy, endowed a scholarship for engineering students.
Shirley Jean Vartice Walker, Toledo, 90. She worked at the University from 1994 to 2002.
Susanne McCann Clees, Toledo, 88. She was a volunteer with the Satellites Auxiliary.
Joann R. (Speweik) Kurth, Toledo, 83. She worked in housekeeping at MCO and retired in 1989.
Dr. Anthony Quinn, Sylvania, 59. Quinn was an associate professor of biological sciences and assistant dean for diversity and inclusion in the College of Natural Sciences and Mathematics. He joined the UT Department of Biological Sciences in 2001 and was a renowned immunologist known for his work in deciphering the interplay between diabetes and immunity. In 2015, Quinn created the We Are STEMM initiative to bring high-profile underrepresented minority scientists to UT in the fields of science, technology, engineering, mathematics and medicine as role models for University students of color, inspiring them to engage in STEMM fields of study. He also co-directed the Multicultural Emerging Scholars Summer Bridge and Living Learning Community Program, and led the Brothers on the Rise mentoring program. Quinn's service to the University included co-chairing the strategic planning committee that created The University of Toledo's Path to Excellence plan that was approved in 2017 by the UT Board of Trustees. He served as president of the Association of Black Faculty and Staff. Quinn received one of UT's Outstanding Teacher Awards in 2013.
Rick Rightnowar, Temperance, Mich., 48. He played basketball for the Rockets from 1988 to 1993 and later provided color analysis during radio broadcasts of UT basketball games.
Pat A. Ambrose, Tiffin, Ohio, 64. She was an emergency medical services education coordinator from 1993 to 2014.
**Marjorie Jo Culbertson (MNRS '95), Fort Wayne, Ind. She was assistant professor of nursing from 1995 to 2003.
Dr. Benjamin Koo, Toledo, 97. He was professor emeritus of civil engineering. Koo joined the UT faculty as an associate professor in 1965 and was promoted to professor in 1973. One year later, he received one of the University's Outstanding Teacher Awards. He published research on structural engineering, probabilistic mechanics and structural stability, structural fire safety and engineering education. Koo was a Fellow of the American Society of Civil Engineers and a member of the American Concrete Institute and American Society of Engineering Education, as well as the academic honor societies Sigma Xi, Phi Kappa Phi and Tau Beta Pi. He retired from the University in 1989.
Roberta (Espen) Oswald, Toledo, 62. She was a nurse at MCO from 1982 until 2000.
*Dr. Ernest W Weaver Jr., Toledo, 97. He was professor emeritus of environmental engineering. He served three years as a Navy officer on a destroyer in the Pacific before joining the faculty in 1946. From 1952 to 1956, the assistant professor of mechanical engineering directed UT's former Junior College and later served as a member of the University Community and Technical College Study Committee. In 1964, he became assistant dean of the college and held that position until his retirement in 1986. His specialties included thermodynamics, fluid mechanics, jet propulsion, internal combustion energy, thermal environmental engineering, and air pollution control. Weaver was a consultant for several area companies and the UT Research Foundation and he helped prepare a plan for energy management in the community in 1979. The 1983 recipient of the UT Mechanical Engineering Department's Distinguished Alumnus Award, Weaver was named a Fellow of the American Society of Mechanical Engineers. Over the decades at UT, Weaver served on many committees; he was chair of the Engineering Building Committee and a member of the Athletic Board of Control, the Honors Program, and the University Planning and Development Committee, among others. In addition, he was chair of the University's Master Plan Advisory Committee and president of the UT College of Engineering Alumni Affiliate.
'40s
**Dean Seizert (Eng '49), Perrysburg, Ohio, 92.
'50s
**Willard Johnson (Law '54), Toledo, 89.
Carol Garn (Ed '53), Boulder, Colo., 85.
**Thomas Reddington (Bus '59), Leesburg, Fla., 91.
*Dr. G. Blossom (A/S '57), Toledo, 84.
Clarene Veroneau (Ed '57), Maumee, Ohio, 82.
Freda Drake (Pharm '50), Anacortes, Wa., 89.
The Hon. Marilyn McClintock Riddel (Law '57), Phoenix, Ariz., 85.
'60s
Christine Whiting (Ed '63), Blissfield, Mich., 90.
Ralph Maniak (Pharm '61), Toledo, 84.
Barbara Polek (Ed '63), Lambertville, Mich., 76.
**Patricia Penwell (Ed '64), Mooresville, N.C., 74.
Kenneth Yant (Eng '65), Oregon, Ohio, 83.
Thomas Schultz (Eng '64, MEng '66), Maumee, Ohio, 76.
Ruth Blakely (Ed '63, MEd '66), Toledo, 96.
William Schwarzkopf (Eng '60), Northwood, Ohio, 94.
Lawrence Staszak (Eng '66), Richmond, Texas, 76.
**Richard Hughes (Ed '65, MEd '69, Ed Spec '75), Gainesville, Fla., 76
William Masten (UTCTC '62), Sylvania, Ohio, 79.
'70s
Lanelle Rhodes (MEd '72), Sylvania, Ohio, 91.
Eloise Tomanski (Ed '70), Toledo, 82.
Thomas Monks (Bus '79), Aurora, Colo., 61.
Bryan Rearick (Bus '71, MBA '79), Toledo, 79.
Bill Leary (Law '79), Spring, Texas, 65.
Paula Ridener (UTCTC '79), Toledo, 60.
Edwin Merz (UTCTC '73), Ottawa Lake, Mich., 84.
Patricia Brown (UTCTC '78), Swanton, Ohio, 60.
James Moore (UTCTC '74, Univ Coll '78), Phoenix, Ariz., 87.
**Dr. Bernard Thornton (Bus '71, MBA '72), Clayton, Ga., 76.
Anna Bolden (MEd '72, Ed Spec '74), Toledo, 92.
Kurt Magee (MEng '78), Winchester, Ind., 76.
'80s
Louis Curcio (Ed '80), Toledo, 62.
The Rev. Richard Saelzler (MEd '82), Toledo, 69.
Linda Berry (NRS '81), Toledo, 69.
Nancy Aubry (Ed '89), Grand Haven, Mich., 68.
Dr. Edward Sciano (RES '84), Hawthorne, N.J., 65.
Norma Riedel (Ed '85), New Washington, Ohio, 86.
'90s
James Bowman (Law '94), Bradenton, Fla., 54.
Charles Wurth (MEd '96), Fayette, Ohio, 64.
'00s
**Jeanette Miller (MEd '02), Oregon, Ohio, 51.
Ramesh Jayaram (Bus '02), Mansfield, Ohio, 36.
'10s
Bonnie Vance (Univ Coll '15), Toledo, 74.
*Annual Alumni Association Member
**Lifetime Alumni Association Member