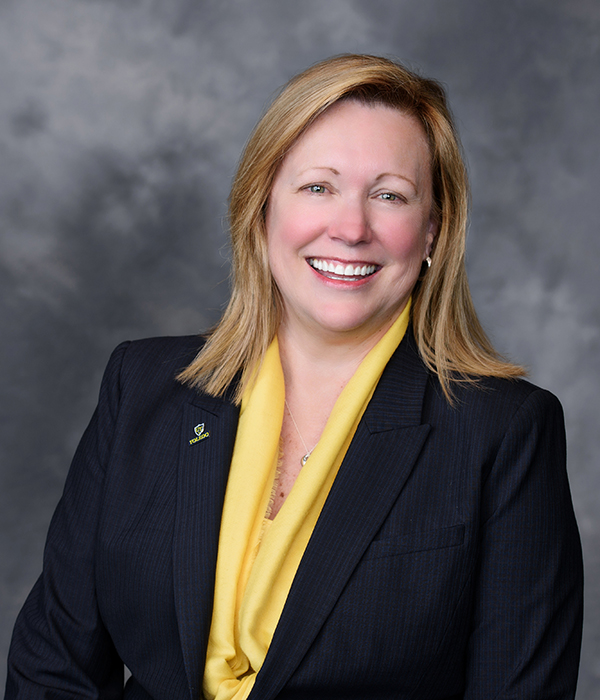 It was great seeing so many of you – proud University of Toledo alumni – on campus for Homecoming festivities! If this was your first visit back to campus in awhile, I hope you experienced the renewed energy and vibrant engagement of our campus community as you reconnected with friends and colleagues!
Perhaps you noticed a few changes, such as Parks Tower, which houses 668 students after a $12-million renovation was completed earlier this year … the $6-million renovation of Carlson Library, which has increased visits by 40 percent … or the new pedestrian bridge behind the library that readily accommodates the growing foot traffic of our bustling campus. And, did you see the new Lime electric scooters cruising around campus, which have been hugely popular with our students this fall?
I'm pleased to share some campus updates that aren't as visible: the tremendous progress our faculty, staff and students have made over the past year that demonstrates UT's momentum continues to grow:
Our incoming class for fall semester was the best academically prepared in UT history, with an average ACT of 23.02 and GPA of 3.45.
Our retention rate among first-to-second year students grew for the fifth consecutive year, and our graduation rate climbed by 5.5 percent.
Externally funded research – the hallmark of nationally reputable universities – reached a five-year high, totaling $27.1 million for 2018.
Faculty publications and citations increased by 12 percent over two years, also helping to raise our national standing.
The University continued to form new community connections – with TARTA providing transportation both on and off campus; and a partnership between our College of Nursing and ProMedica that will to help fill the critical nursing shortage forecasted: 1.2 million vacancies by 2020.
And, our student-athletes once again won the Mid-American Conference Institutional Academic Award, with a combined GPA of 3.26, proving they're champions both on and off the field.
Our philanthropy also reached an all-time high last year: $50.9 million, thanks to Welltower's gift of $30 million – the largest in UT's 145-year history. Alumni-giving helped the University reach this milestone, too, growing 5.25 percent over the previous year. Thank you!
More than 95 percent of our donors designate their gift for a specific cause, such as student scholarships, which fills a critical need: 85 percent of our students need – and receive – financial aid. In fact, last year the UT Foundation provided $4.4 million in scholarship support to 2,163 students.
These are only a few of the achievements that should make you proud of your alma mater! As you gather around the Thanksgiving table to share stories and updates with loved ones, I ask that you share our good news, too. We truly appreciate your ongoing support of this fantastic University, and wish you a relaxing holiday.
Go Rockets!
Sharon L. Gaber, Ph.D.
President, The University of Toledo