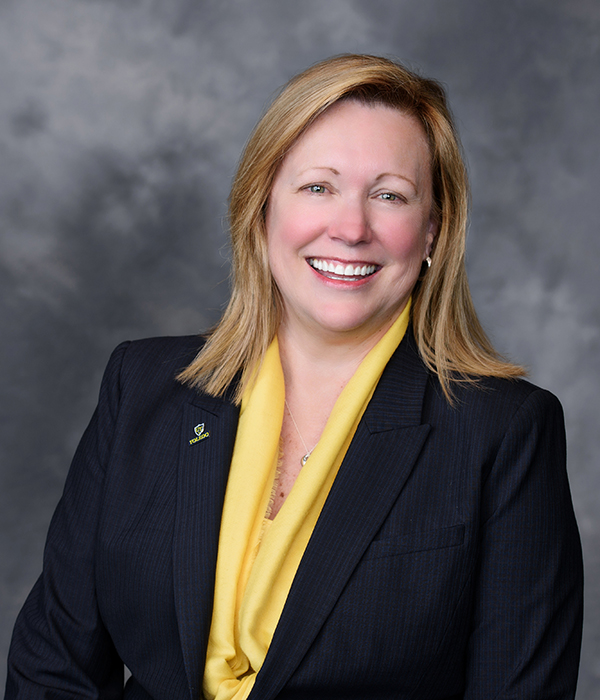 The value of a UT degree is limitless
Welcome to 2019! Nothing is more exciting than looking out on a new year full of potential and opportunity – and this is especially true at The University of Toledo.
We welcomed more than 2,100 candidates for degrees to our global family of Rocket alumni during Fall Commencement ceremonies in December. Celebrating another class in their caps and gowns, ready to bring fresh ideas and innovations to their many diverse fields, is an important reminder: Every Rocket success increases the value of a UT degree.
Alumni who make their mark on the world are the best testament to how The University of Toledo positions our graduates for successful careers. Here's a great recent example:
While on duty as a mechanic with the 180th Fighter Wing, a unit of the Ohio Air National Guard stationed near Toledo, Tom Burden's tools were constantly sliding off the aircrafts while he worked. His frustration led Tom, a UT student at the time and 2014 graduate in mechanical engineering, to design the Grypmat, a flexible, non-slip mat that helps grip tools and keep them in place at extreme angles of up to 70 degrees.
Since then, he landed a deal on ABC's "Shark Tank," has appeared in Forbes magazine's 30 Under 30 and the Grypmat was named one of Time magazine's Best Inventions of the Year.
Then, significantly, Tom brought his story back to campus during a free event last November to help encourage and inspire the future entrepreneurs who are UT students today.
"The University of Toledo and the city of Toledo have many opportunities that I used to make my way to where I am now," Burden said. "I am passionate about education, helping future generations of entrepreneurs, and giving back to the people who supported me."
Each person with a degree from The University of Toledo has made an investment of time and resources in our institution. The value and return on that investment is realized over the course of a career. And with every Rocket success story like Tom's, that value increases.
In 2019, we eagerly await the new ways our alumni will continue to inspire and innovate, improving the human condition in our region and the world. We look forward to hearing your success stories!