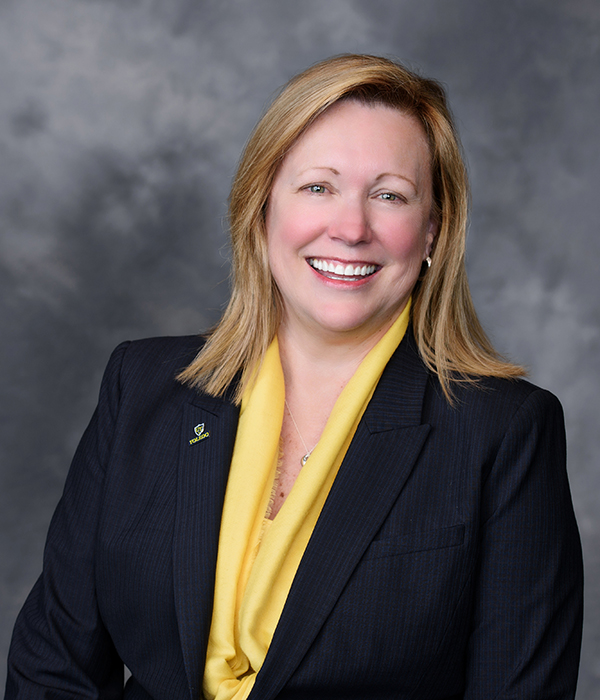 2019 State of the University: Fueling Tomorrows
During my third State of the University address on April 3, I was thrilled to recognize the important contributions of students, faculty, staff, alumni and supporters in positioning UToledo for the future.
Above all else, the day was a celebration of the people who showcase the exciting future of our great institution—those who have fueled our momentum throughout the last year. The individuals who collectively make up our community are what make us the university of choice for so many seeking higher education.
We unveiled our new brand, "Fueling Tomorrows," while also recognizing milestones toward achieving our strategic priorities — specifically in the areas of student success, groundbreaking research and progress in growing the national reputation.
The determination and resilience of Lovely Forges and Justin Tapp, both graduating in May, led highlights of the personal experiences of students. Young alumni also were featured, including Quinton Babcock — now mayor of the Village of Oak Harbor, Ohio — and Margaret Gorz, an associate scientist for Estée Lauder in New York.
We announced several key support programs and coming additions to campus, including a meal alert program, kayaks on the Ottawa River starting in the fall and a new soccer field coming to Main Campus outside the Fetterman Training Center, to underscore how UToledo continues to reimagine its various services and facilities to be supportive and responsive to student success.
We are on a mission to help students succeed, but we realize that the word "success" can translate in different ways for a student body as rich and diverse as ours.
Our rigorous approach to research, innovation and outreach also have contributed to the University's growing national profile.
It's no coincidence that you are seeing more headlines about our exceptional faculty making great breakthroughs. Our experts are not only advancing discovery beyond what we thought possible — they are engaging our students in the process.
We are committed to improving the human condition in the region and throughout the world. We are changing lives through the work that we do. We are shaping the future.