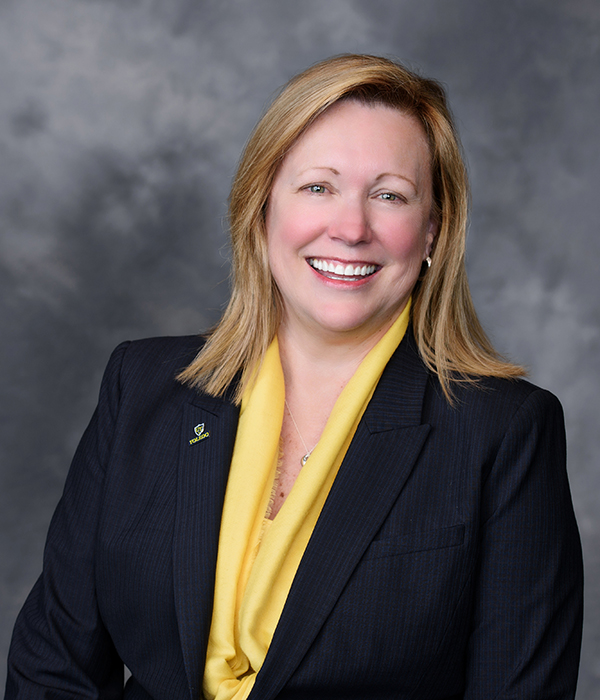 Inspiring graduates join Rocket alumni family
I am proud to welcome the newest University of Toledo graduates to our Rocket alumni family. During spring commencement ceremonies May 4, we celebrated nearly 3,000 graduate and undergraduate candidates for degrees.
We were pleased to welcome Katie Holmes as our undergraduate commencement speaker to inspire our newest alumni as they celebrated receiving their degrees. As a Toledo native with close, personal connections to UToledo, we appreciated her sharing her message about the value of consistency, sticking to your commitments and making time to take care of others.
"The odds were totally stacked against me, but guess what — the odds are stacked against everybody. So, if you're waiting for a sign, this is it," Holmes told the crowd in the Glass Bowl. "You deserve joy — not in 10 years, but now. So, try to be equal parts tough and gentle with yourself. Take things one step at a time. Work hard when no one is looking. And don't let anybody say you never called them back."
At our College of Law graduation ceremony the next day and the College of Medicine and Life Sciences commencement the following week, we also celebrated the first graduates of our J.D./M.D. program.
After six years of intense study, switching between medical textbooks and case law, clinical rotations and writing projects, Mark Fadel and Alexis Holman earned both professional doctorates. Holman also received the valedictorian award at the law commencement ceremony.
One of only two dozen such programs in the country, UToledo's joint degree, established in 2013, provides opportunity for individuals who are driven to work at the intersection of medicine and law who seek opportunities to shape the future of health-care policy.
We are proud of all of the students who walked across the stage in May to receive their degrees and look forward to what they will accomplish next.
Hunter Perrin, for example, is headed to Johns Hopkins University in Baltimore, where he'll earn a doctorate of nursing practice in pediatrics. He credits the encouragement of our faculty and a number of key connections made at nursing conferences across the country for getting into the country's top-ranked nursing program.
Internships created paths from the classroom to full-time careers for new Rocket alumni Emily Antypas and Octavio Vazquez-Ederra.
Antypas, who just graduated with a bachelor's degree in accounting and marketing, completed three internships with The Andersons in Maumee, which eventually led to a full-time job offer with the company's ethanol accounting group.
Vazquez-Ederra is moving to Dallas next month for a full-time job in the sales development program at Owens Corning, which stemmed from an internship that already turned into a part-time job at the company's world headquarters in Toledo.
The University of Toledo has a great tradition of alumni helping to lift up the next generation of graduates. I am confident the Class of 2019 will continue that tradition.